Posted by Give Fun on 16th Apr 2018
Life is a party, Dress like it. A TuTu Themed Party is always a great idea for the little girls' birthday celebration!
Happy 2nd Birthday to Senah who travels the world with her awesome parents, follow @ahjoomahan Instagram if you want to be inspired!
Ahnah (Senah's mama) was so creative with the text to be put up on the wall for a Tutu Themed 2nd Birthday - Senah's TwoTwo Birthday (Two Years Old x Tutu Themed). Photo below is our 16inch Air Filled Letter Foil Balloons in Silver, which can be easily pasted on the wall by using double sided tape/scotch tape. It's a great idea for birthday backdrop!
All the little girls look really cute in their pink Tutu Tulle skirt!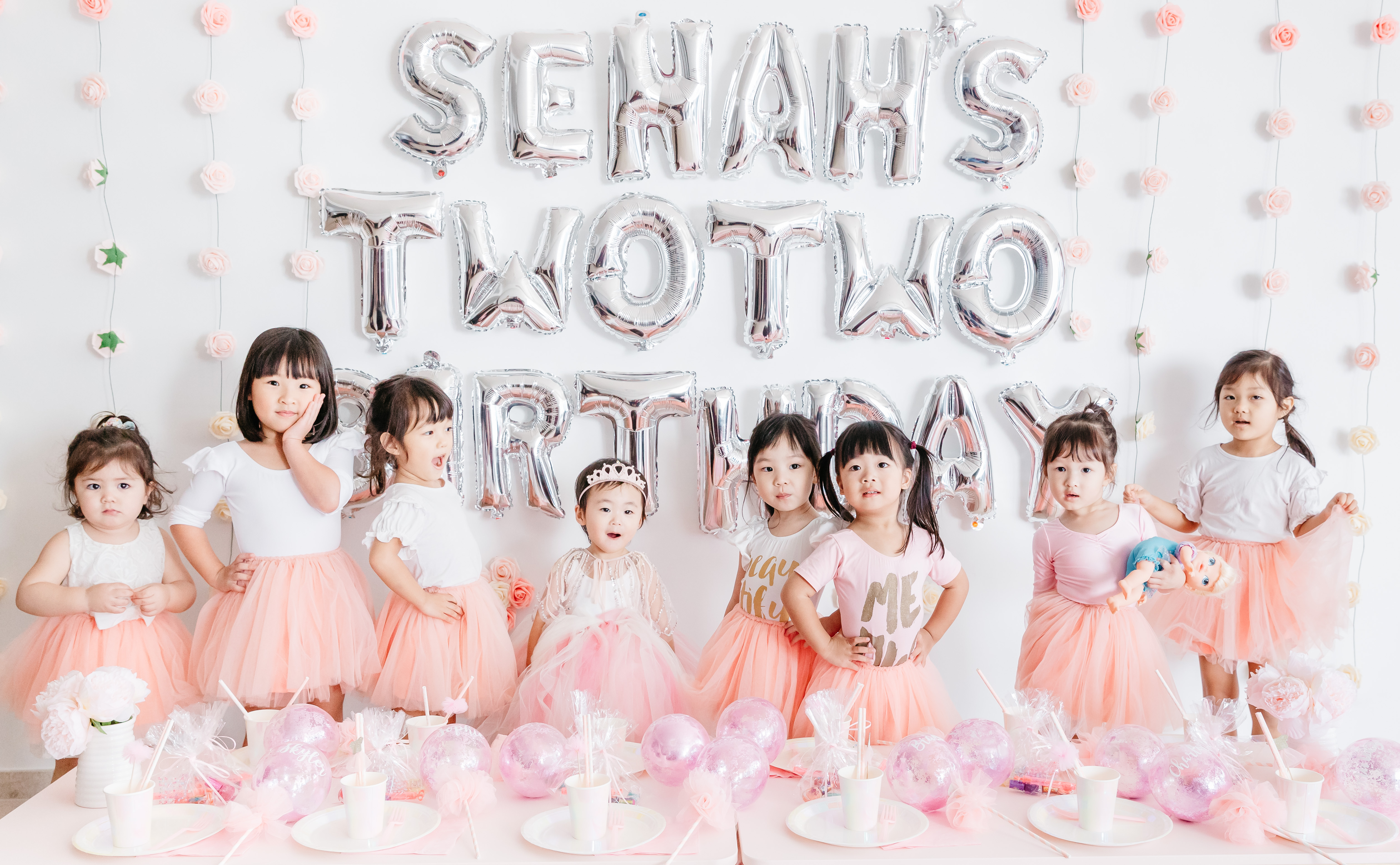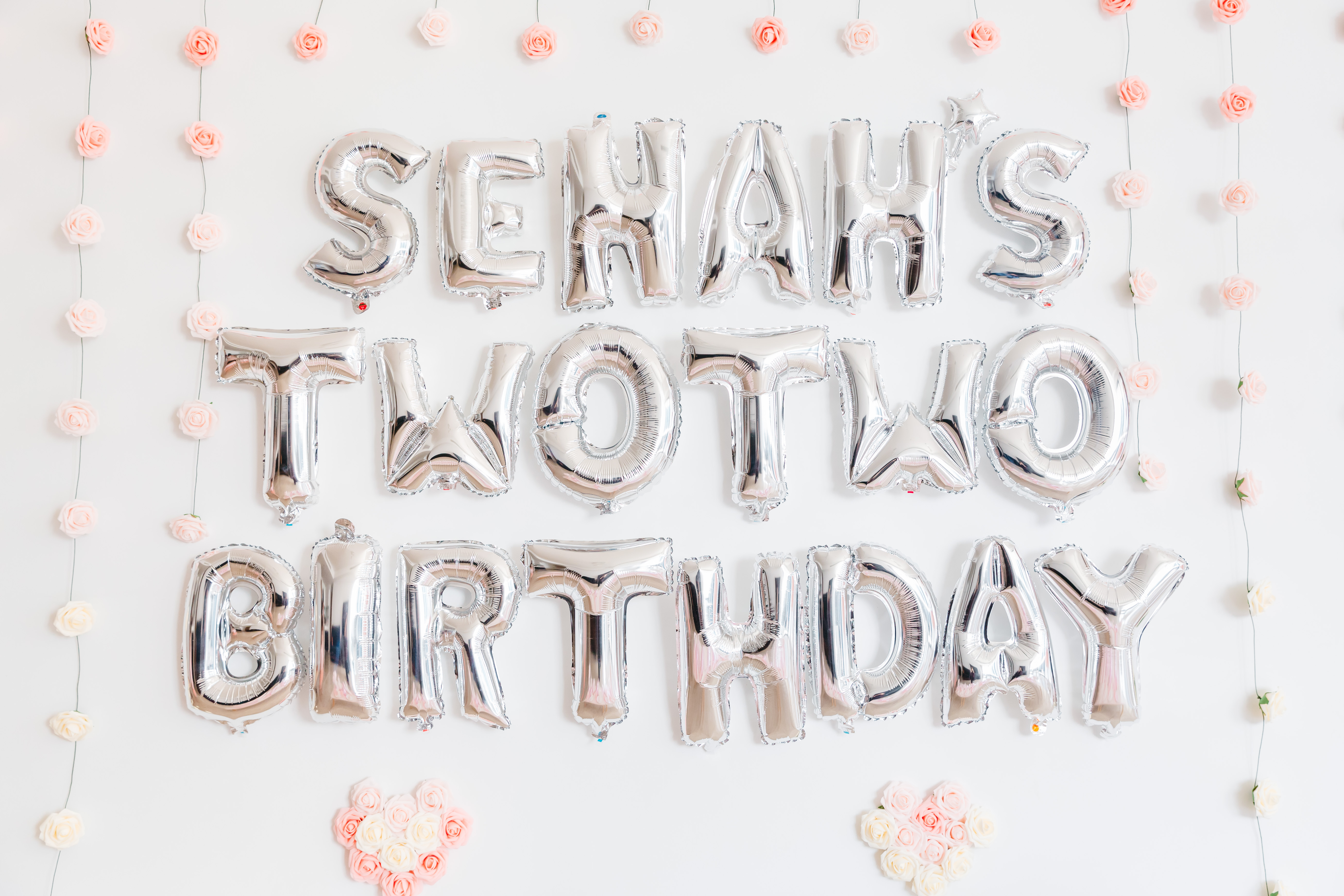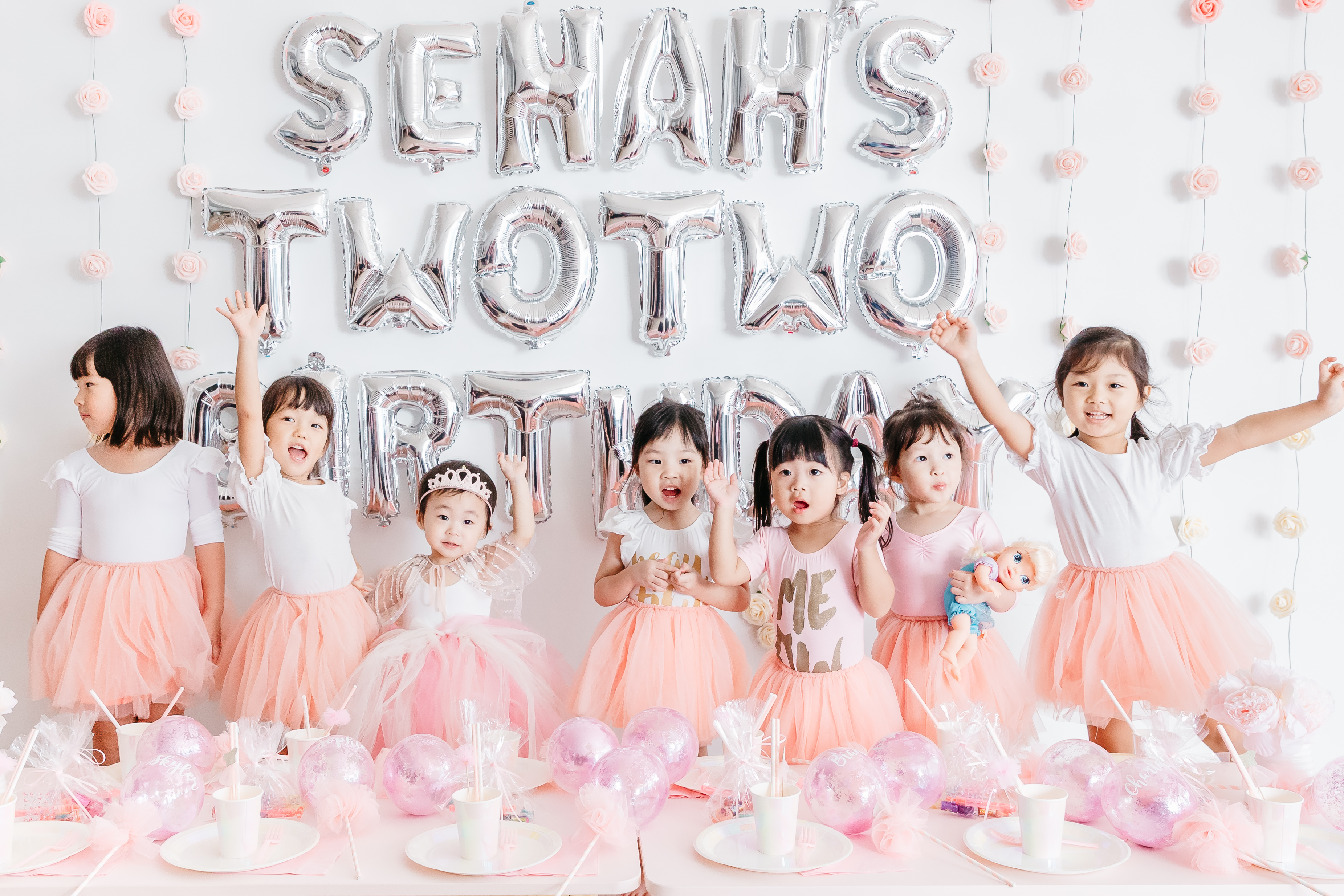 Can you spot them already? When Ahnah told us she loves our Glitter Balloon Pop and wanted to give it to every kids as a party flavor, we came out with a Tutu Themed Glitter Balloon Pop that we have been experimenting for a while. Each Tutu Glitter Balloon Pop is personalised with the girl's name as well.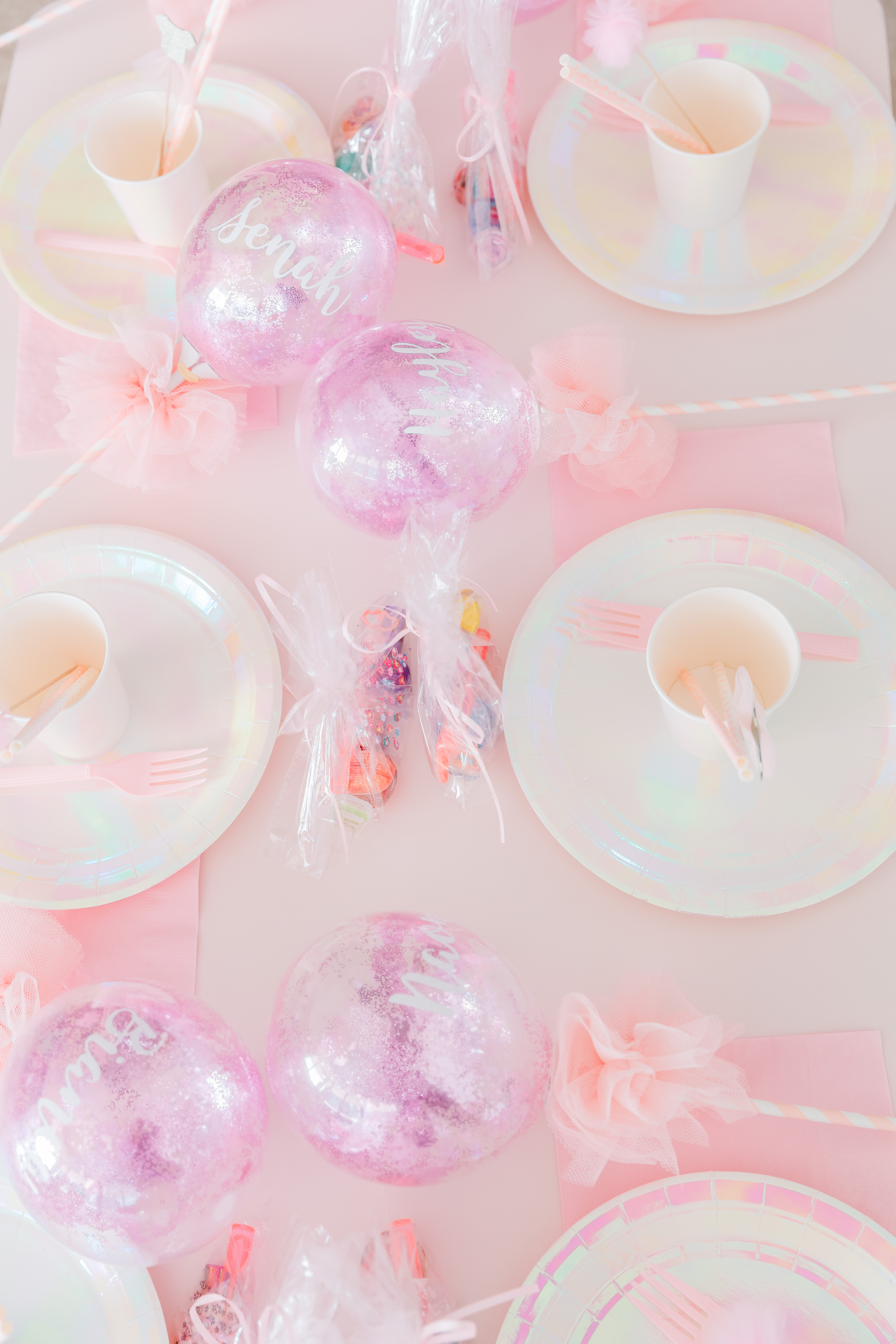 Birthday Tutu girl is loving her Tutu Glitter Balloon Pop!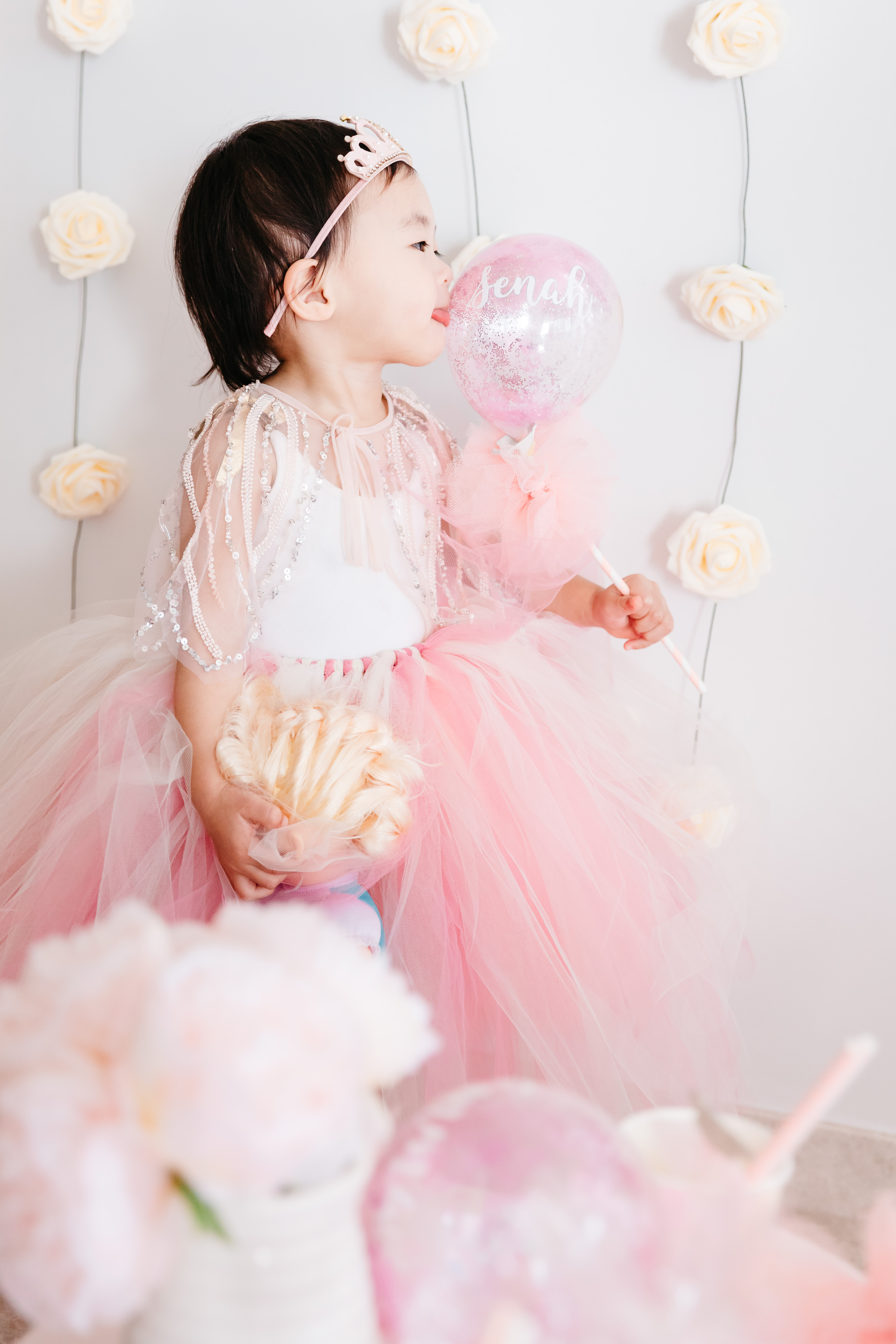 Senah posing with our Giant Rose Gold Helium Filled Number Balloon - 2! These balloons have been selling really well on our website and now we have the all the letters A to Z in Rose Gold too!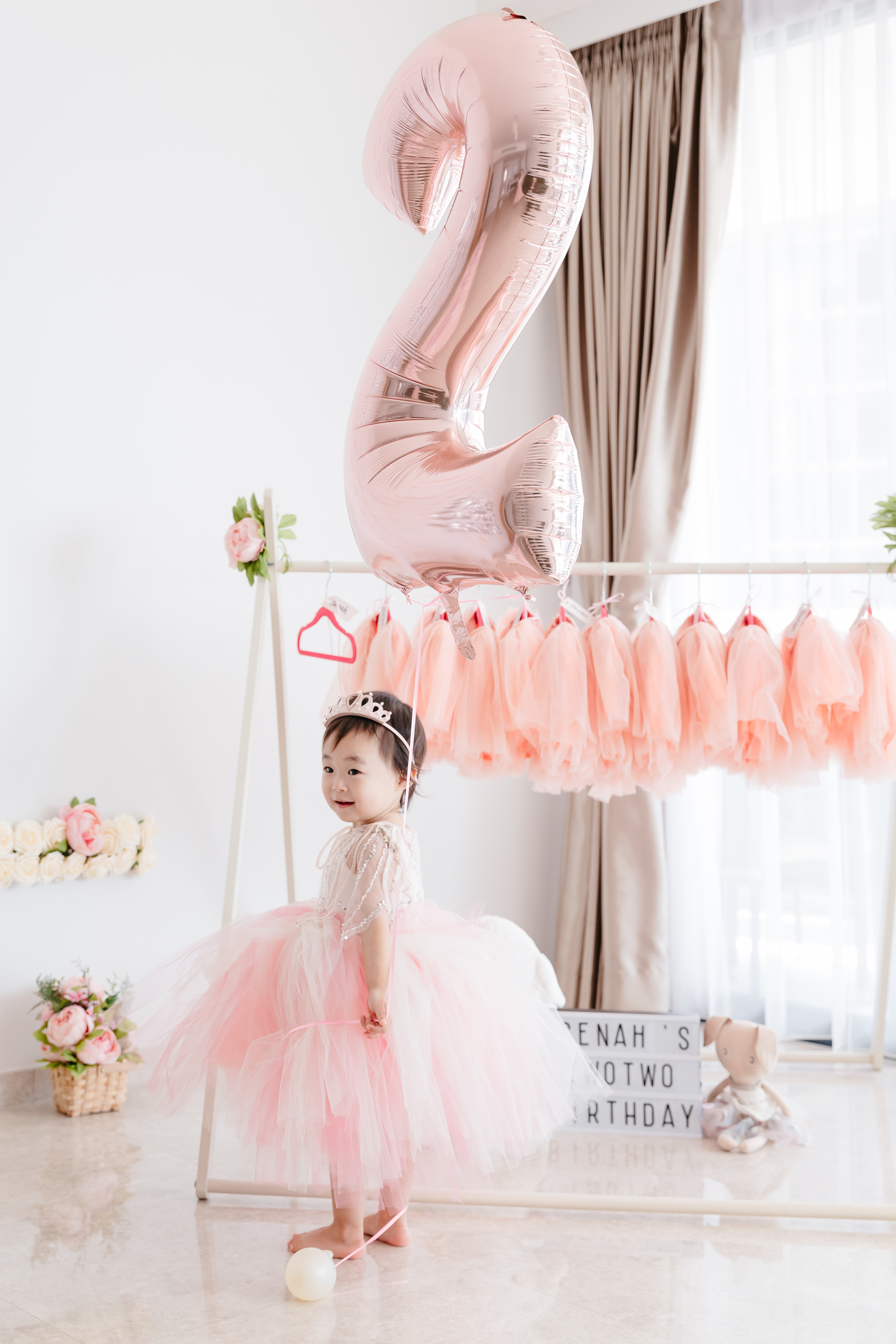 Keep Calm and Wear a Tutu.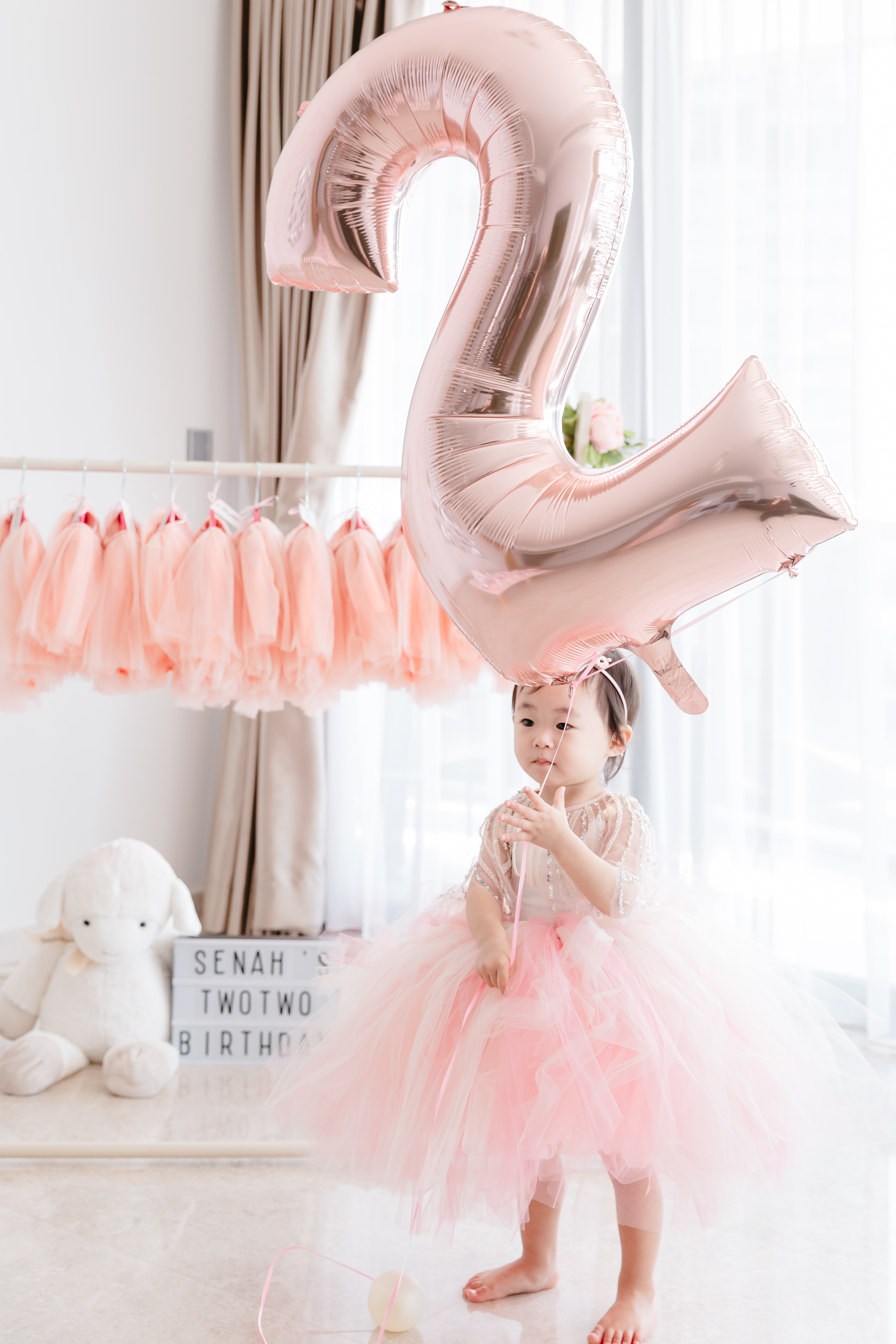 Tutu Skirt: @tutudumonde, @trevi.ave.and.co & @pocketpigdiary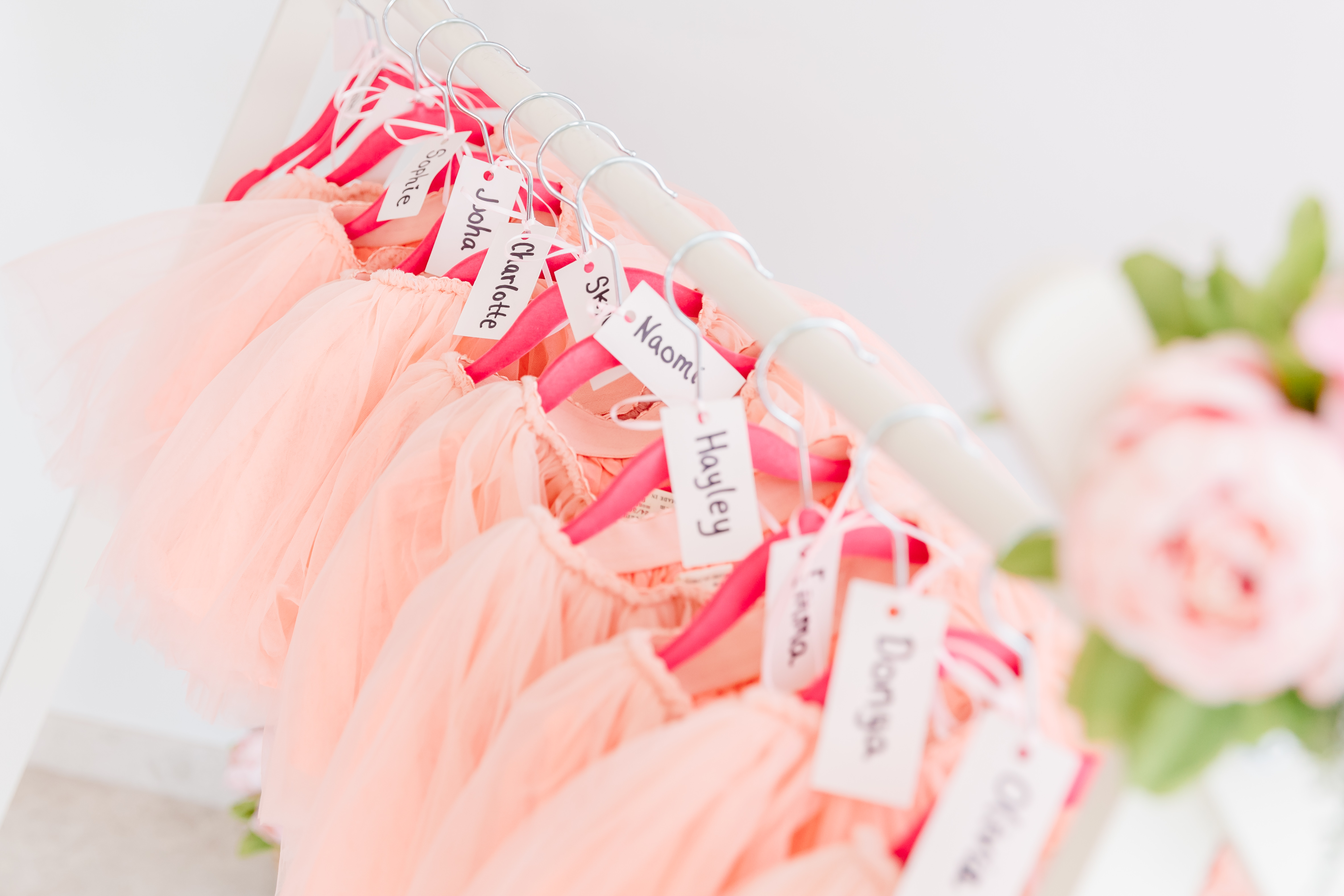 Birthday Cake from @shirlytwirly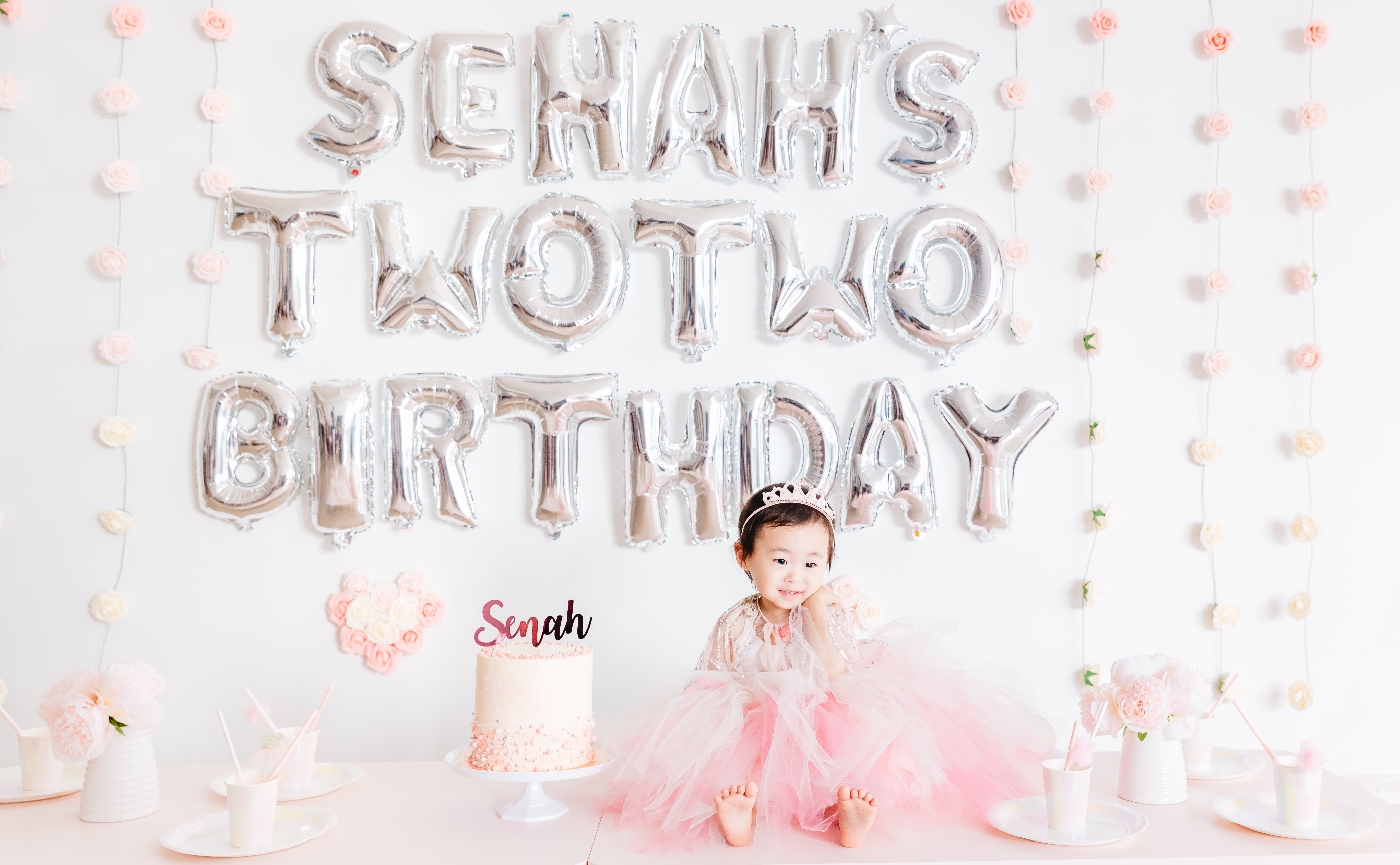 Awwww..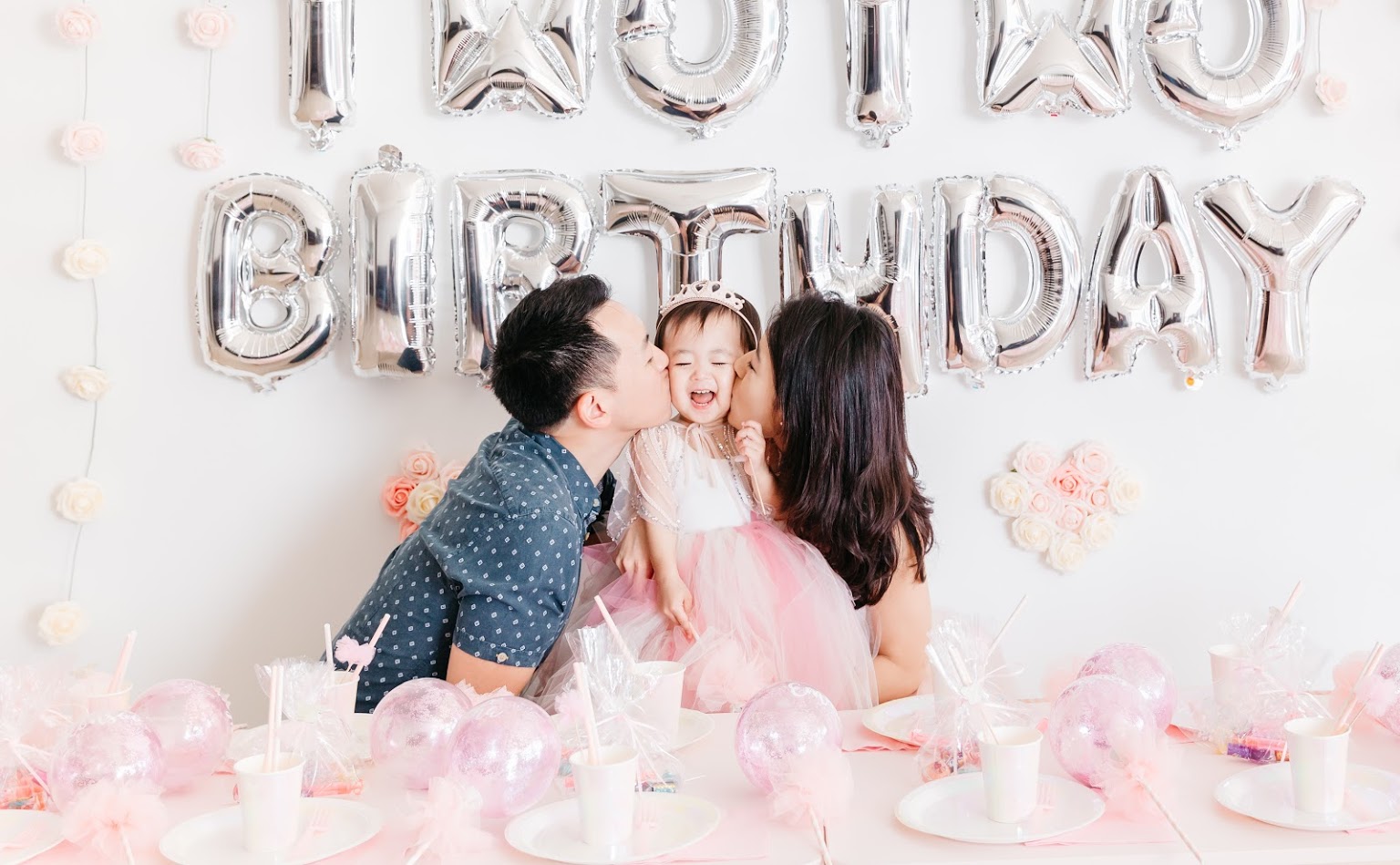 Really love this photo captured by @confettipeektures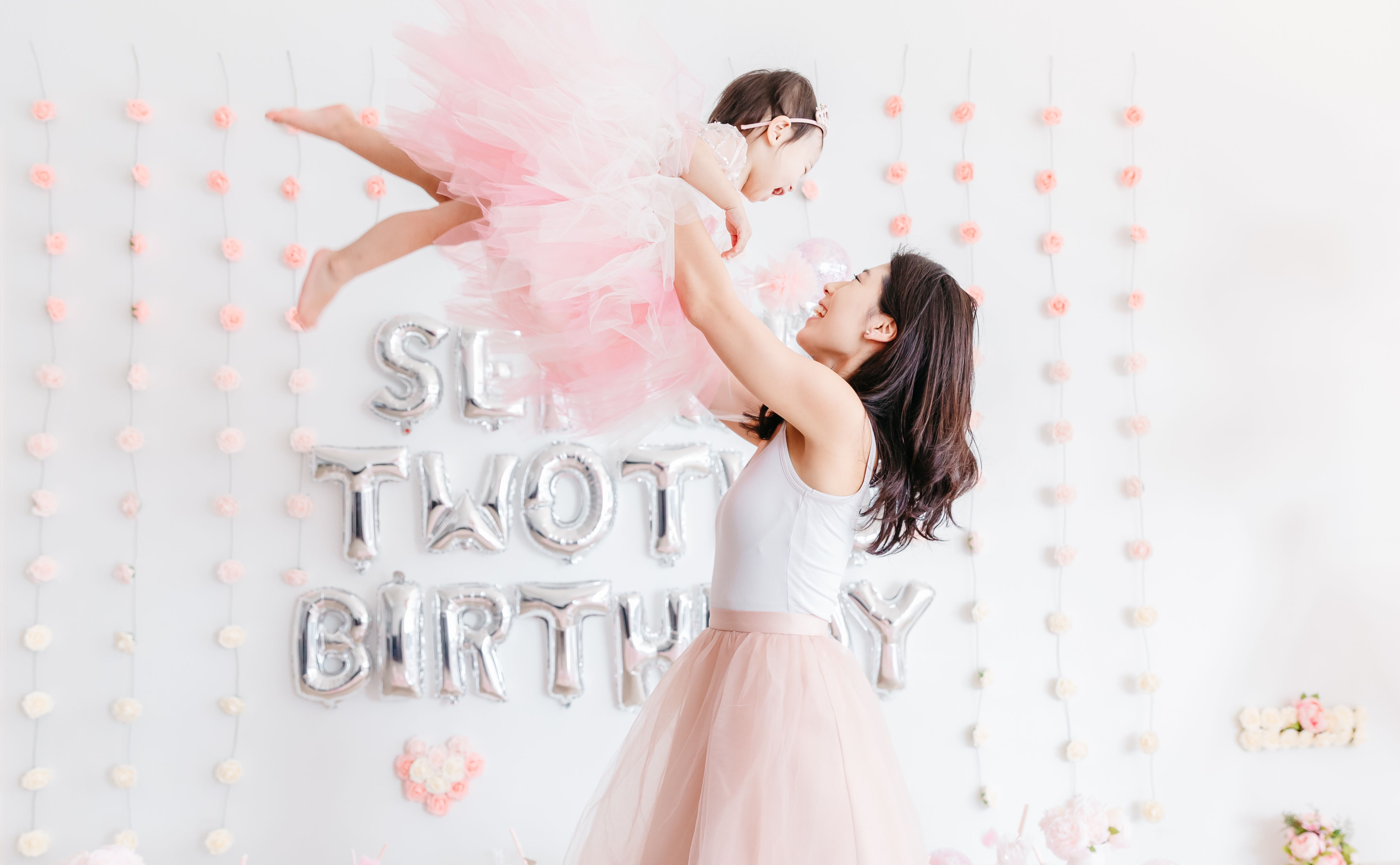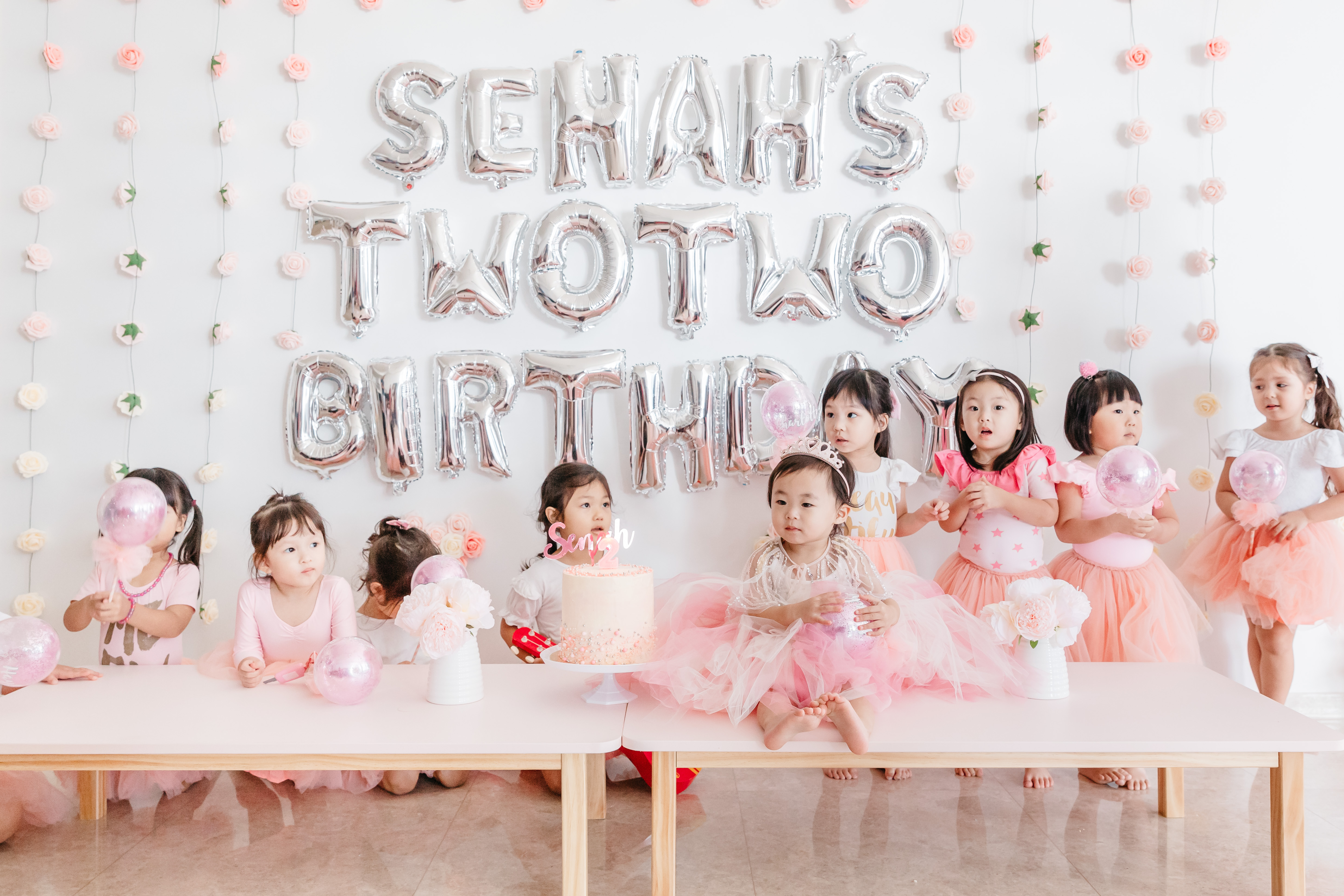 Happy Birthday little princess Senah! May you have lots of such beautiful and fun moments in your life!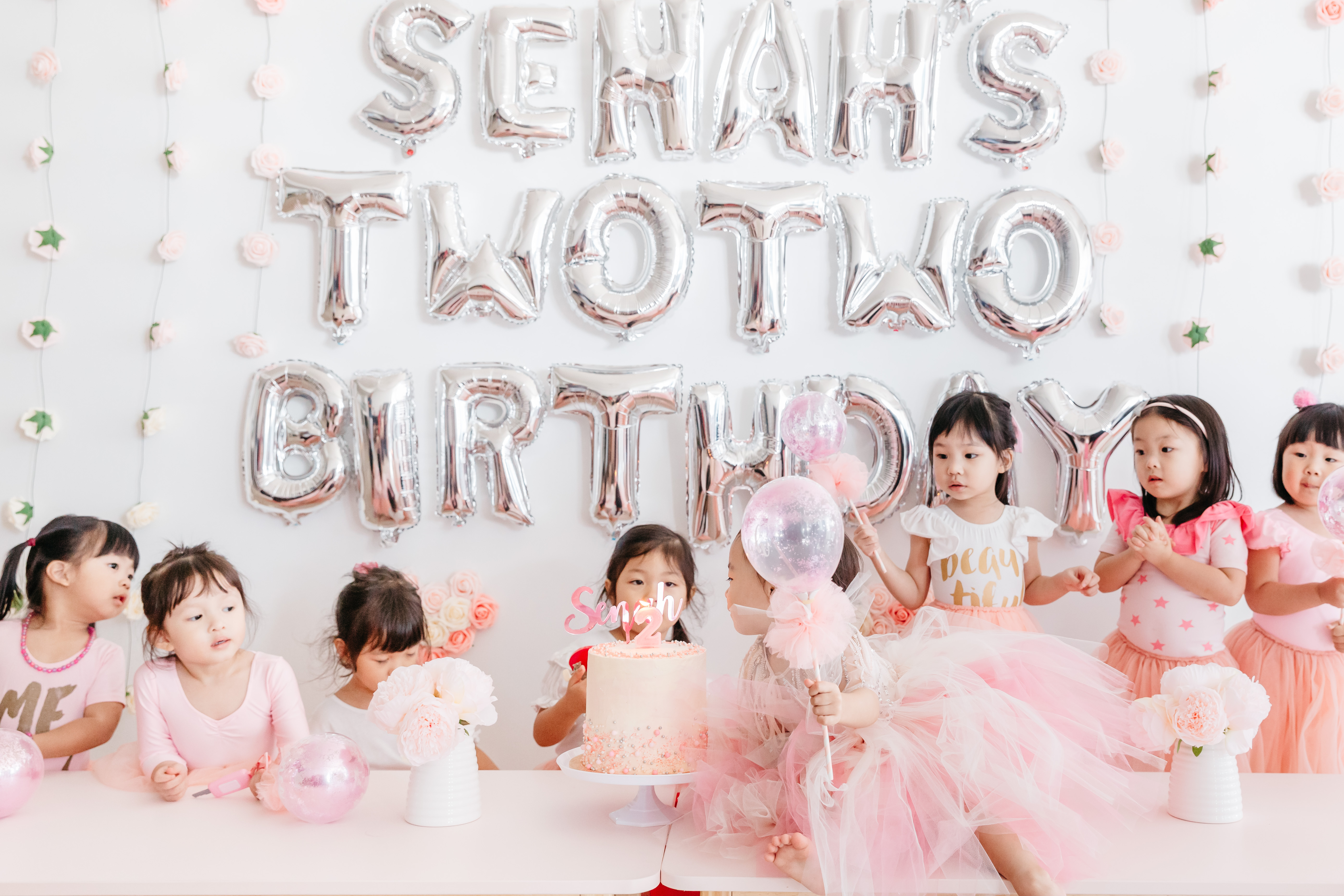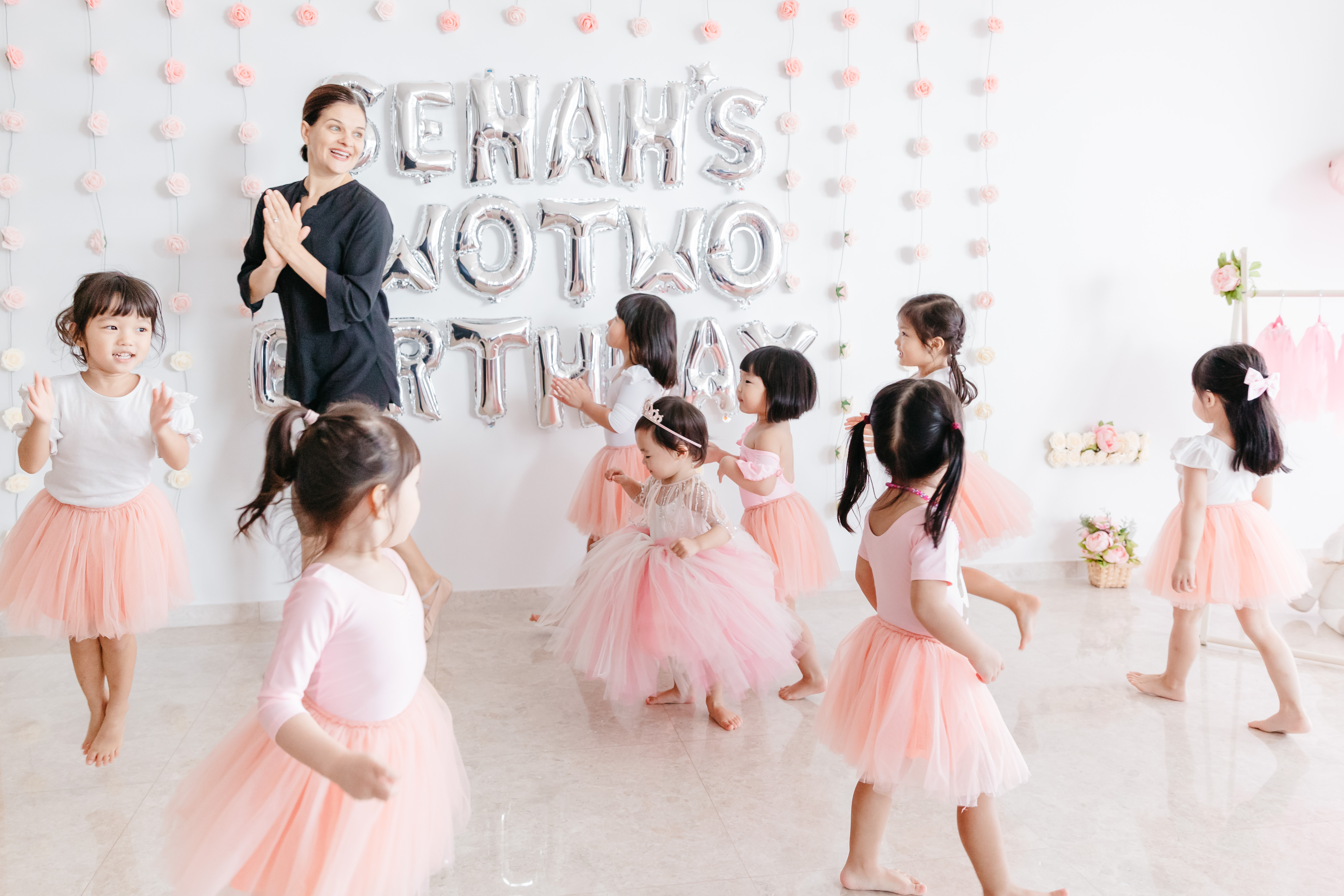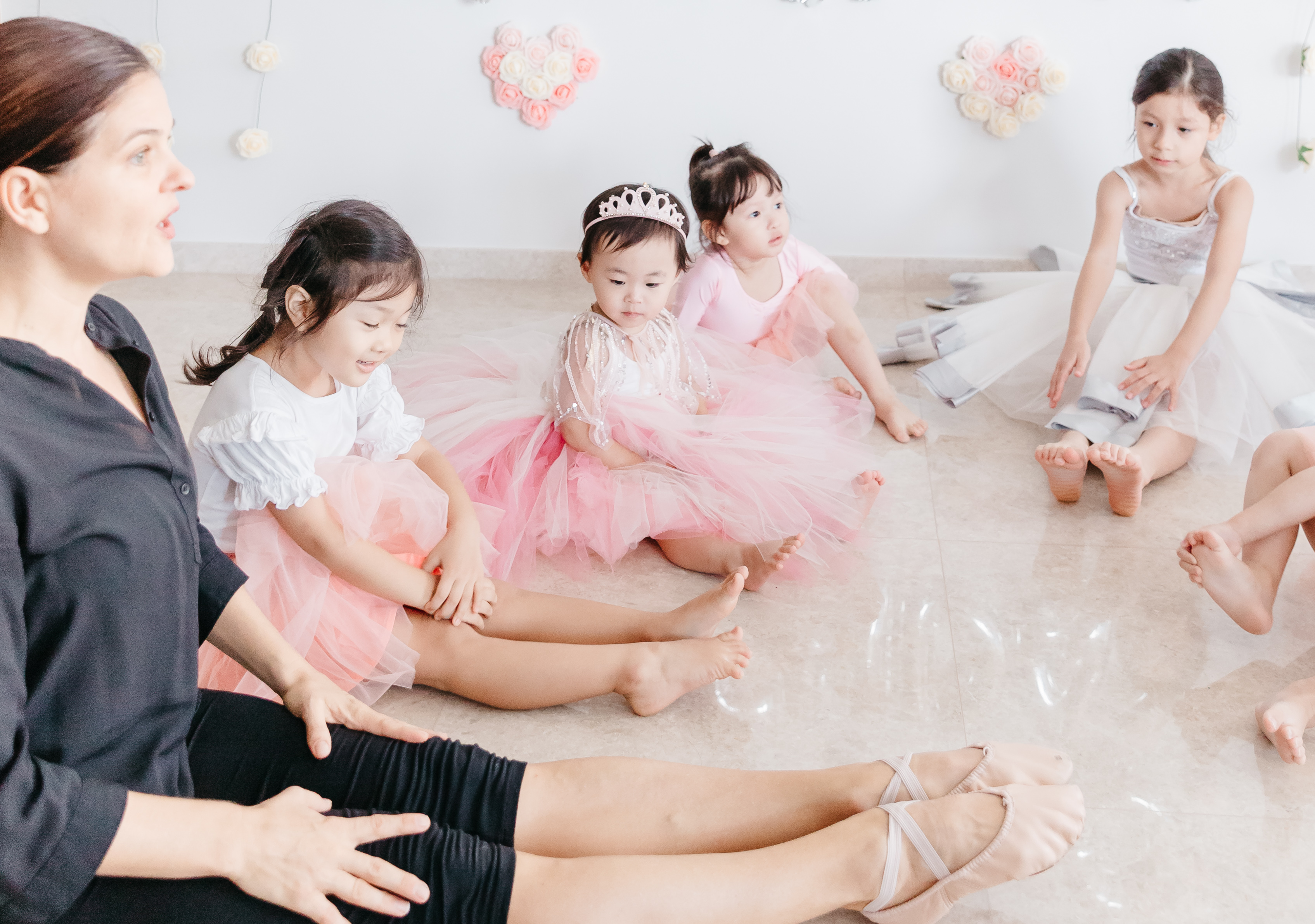 Photo Credits: @ahjoomahan and @confettipeektures
Balloons as featured:
16inch (Air Filled) Small Letter Balloons in Silver https://www.givefun.com.sg/16-small-alphabet-foil-...
33inch to 35inch (Helium Filled) Giant Number Foil Balloons in Rose Gold https://www.givefun.com.sg/33-35-giant-number-foil...
Personalised Tutu Glitter Balloon Pop https://www.givefun.com.sg/5-personalised-mini-tut...