Posted by Give Fun on 12th Mar 2015
Source: Rachel's YouTube Channel .Video credits: 50fifty .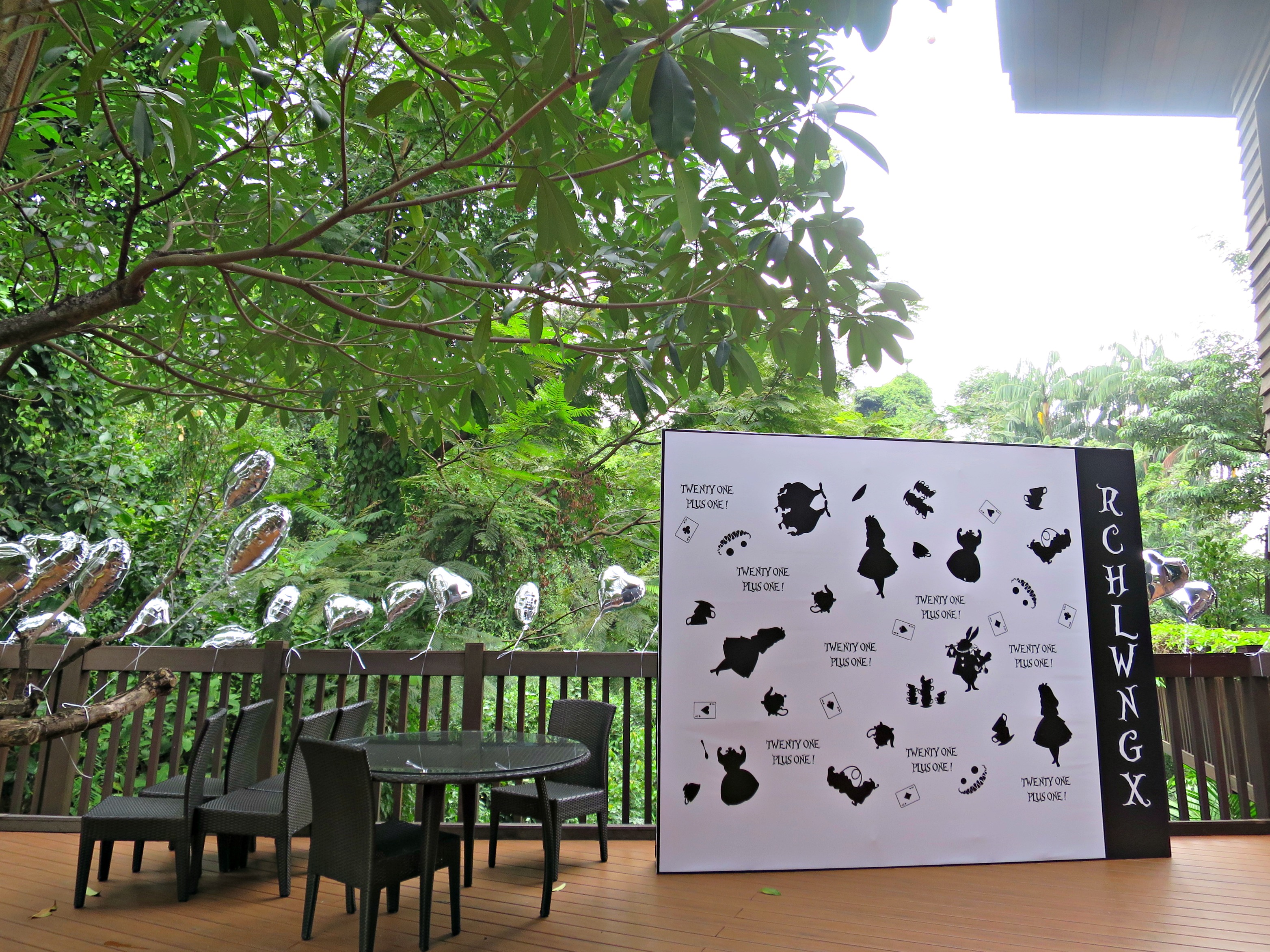 Give Fun is pleased to be the Balloon Stylist for Rachel's (affectionately known as rchlwngx) 21+1 birthday party. The Alice in Wonderland themed party was held at TreeTop Lofts in Resorts World Sentosa. We would like to thank Rachel and her official event planner, Hilly Events for the collaboration opportunity, it has been our pleasure working with them.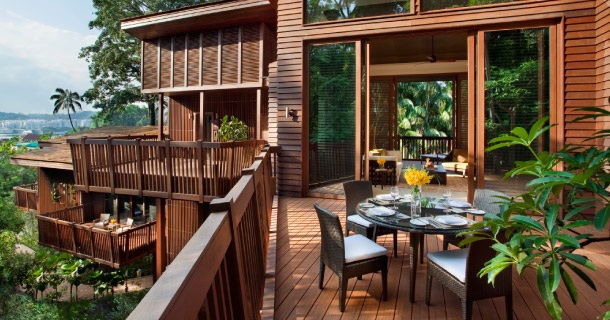 TreeTop Lofts at Resorts World Sentosa.
Source: www.rwsentosa.com/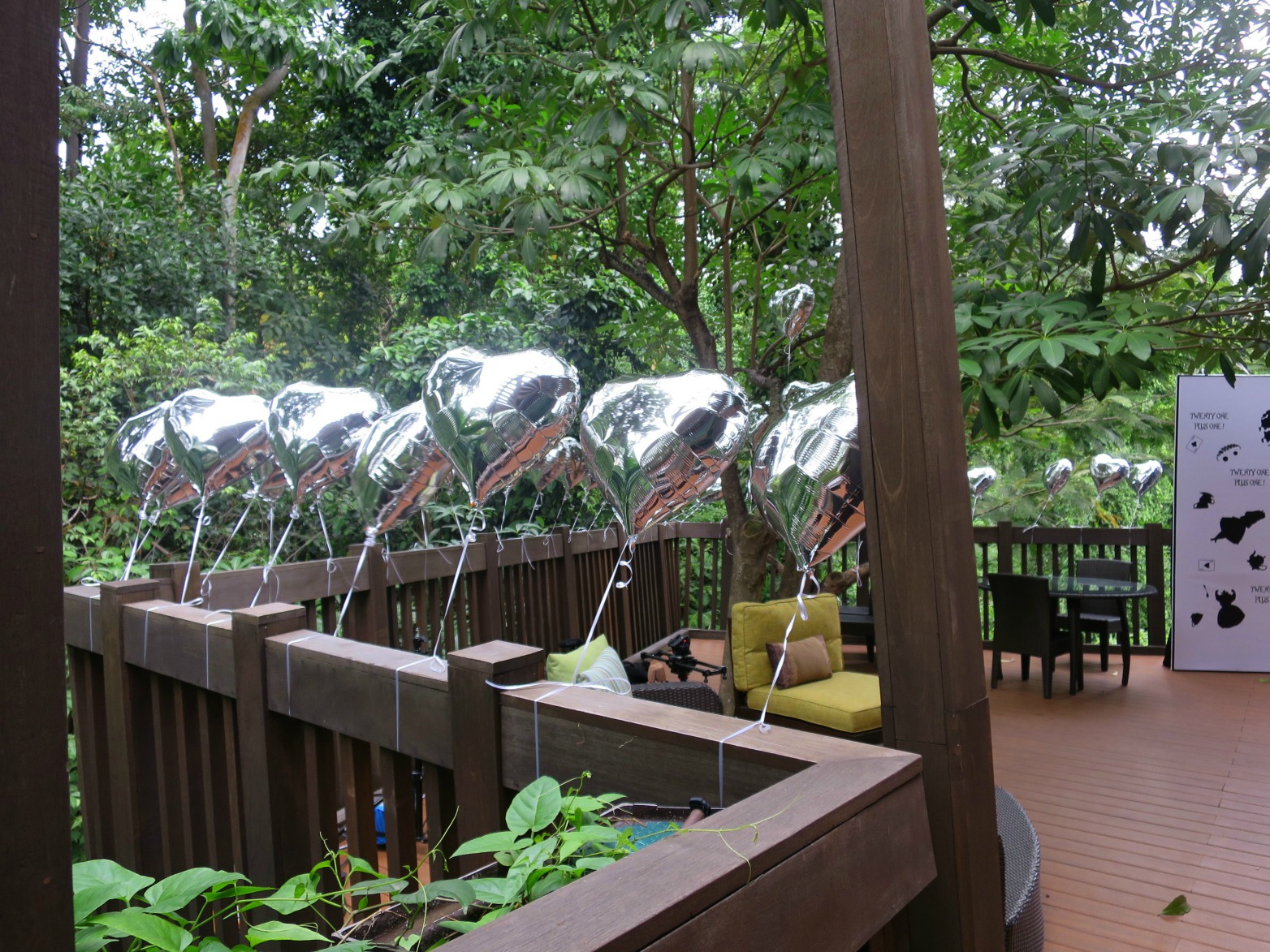 Our team was there to decorate the place with our Heart Shaped Balloons and Alphabet Balloons before the event starts. This is the balcony area decorated with helium gas inflated balloons to stay afloat in the air. All balloons were tied to fences and trees pieces by pieces with love by our team. As you might have noticed, we kept the ribbons short and sweet to avoid it from getting tangled in windy condition, especially at outdoor area.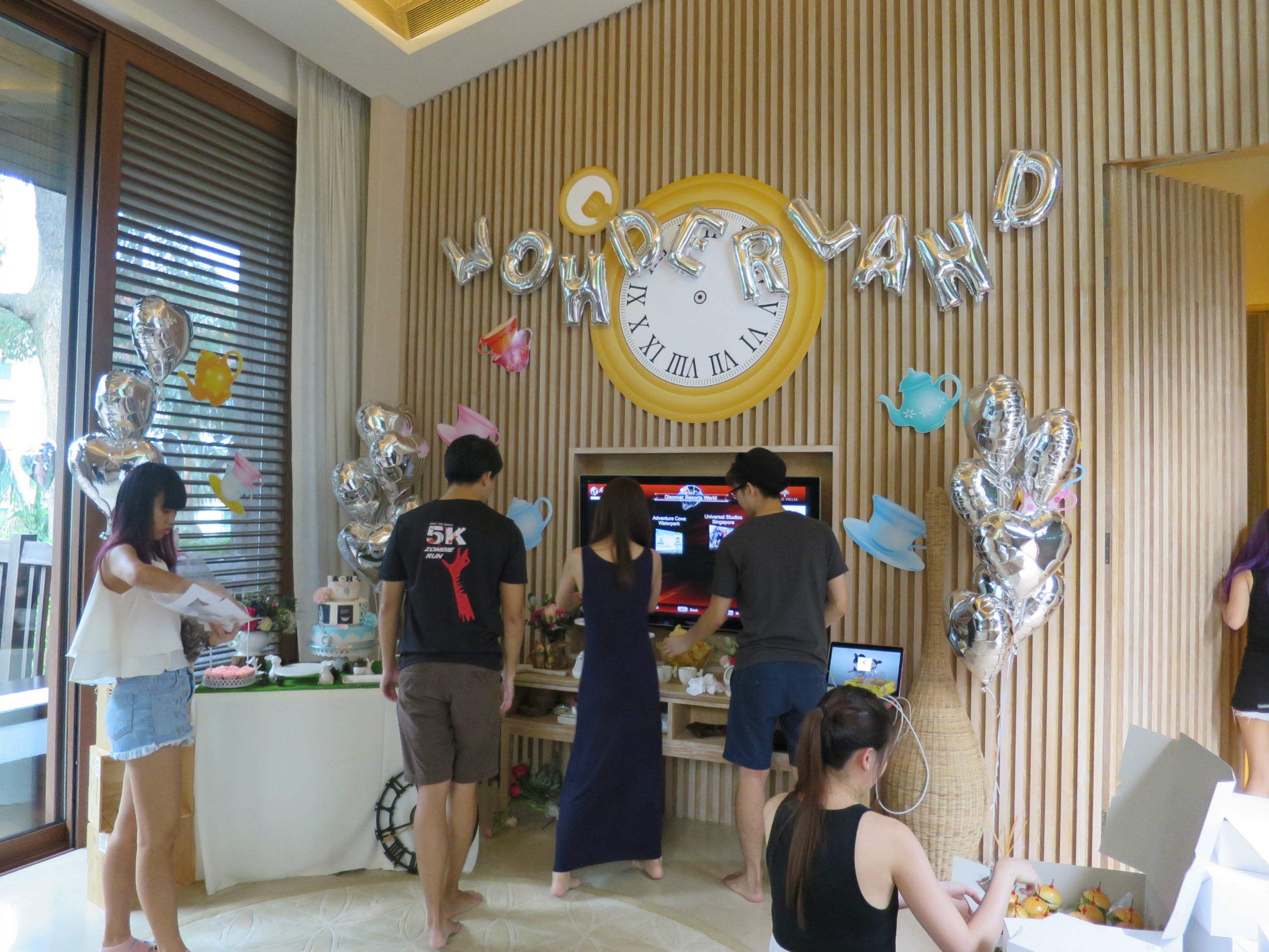 Everyone is getting ready before Rachel's guests arrive!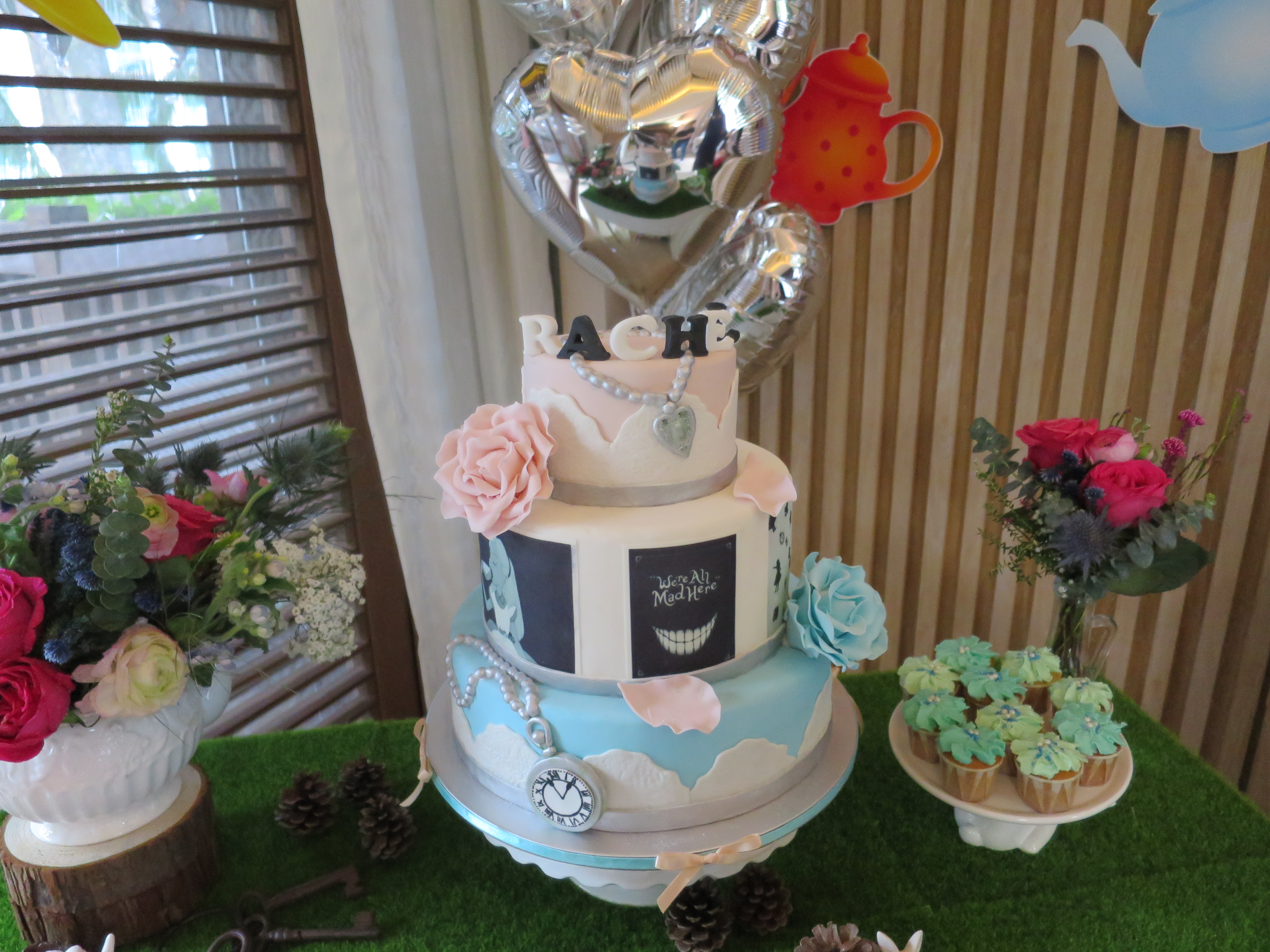 Beautiful three tier birthday cake and cupcakes by Creme Maison Bakery and floral arrangement by Florals By M. We just love them!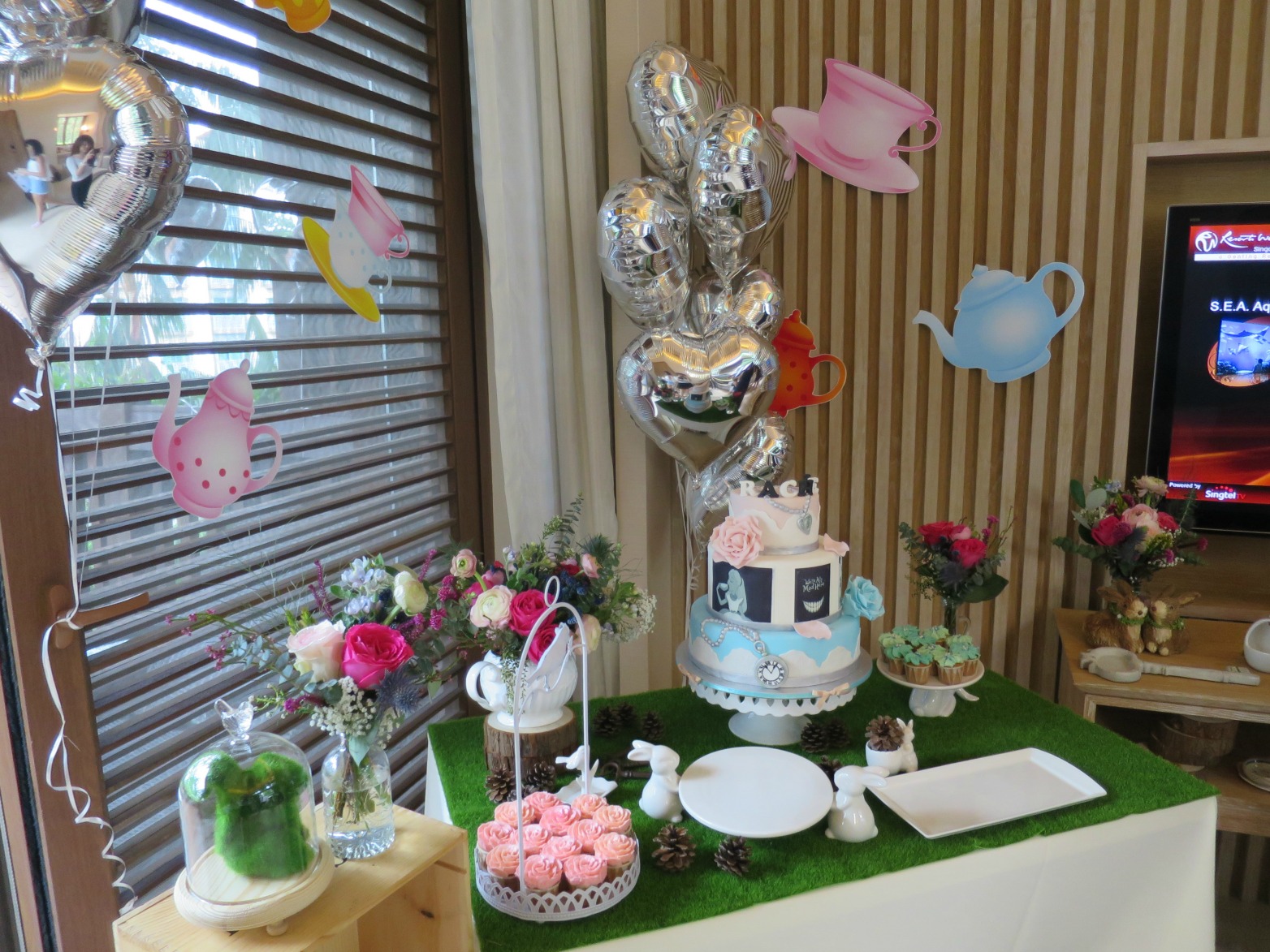 We also decorated the room with our balloons in bouquets.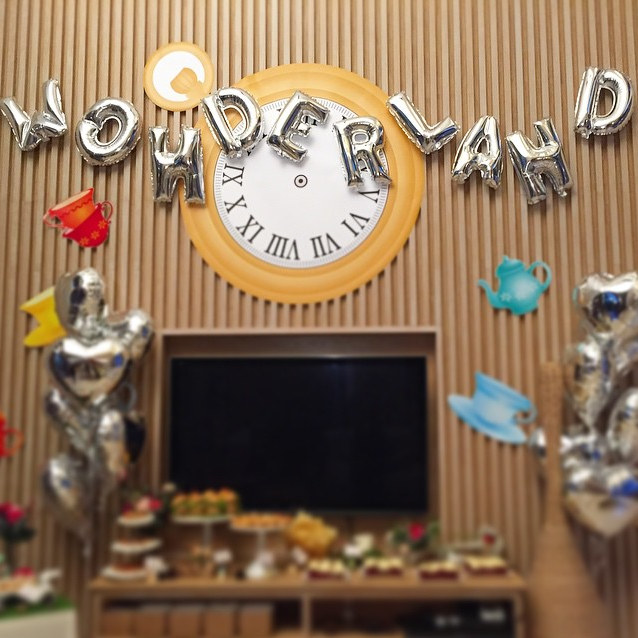 'WONDERLAND' balloons were used to decorate the living room area. They're perfect for photo booth backdrop or dessert table decoration. Get one here. Source: Instagram. Photo credits:Hilly Events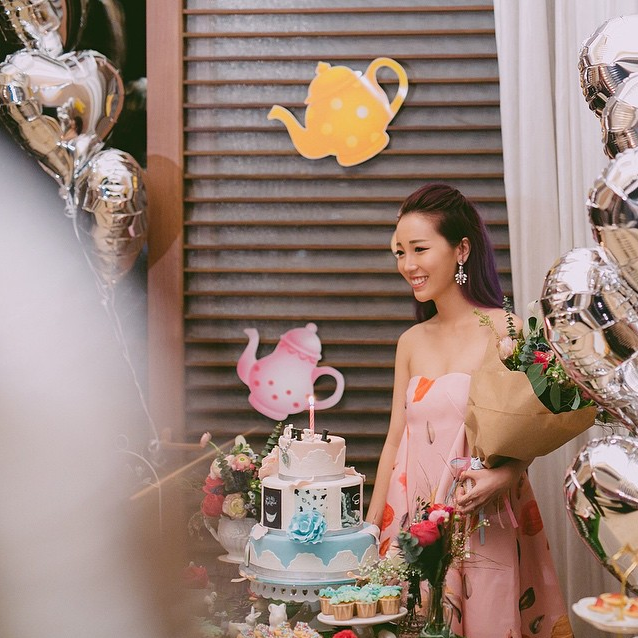 A very lovely candid shot of Rachel. Source: Instagram. Photo credits: Pixioo.
Rachel is very friendly and nice in person, she looked especially gorgeous on that evening. Looking at how awesome the party turned out to be, it was such a pity that we couldn't stay throughout the party as we had to leave earlier for other assignments. Please invite us for your next party okay?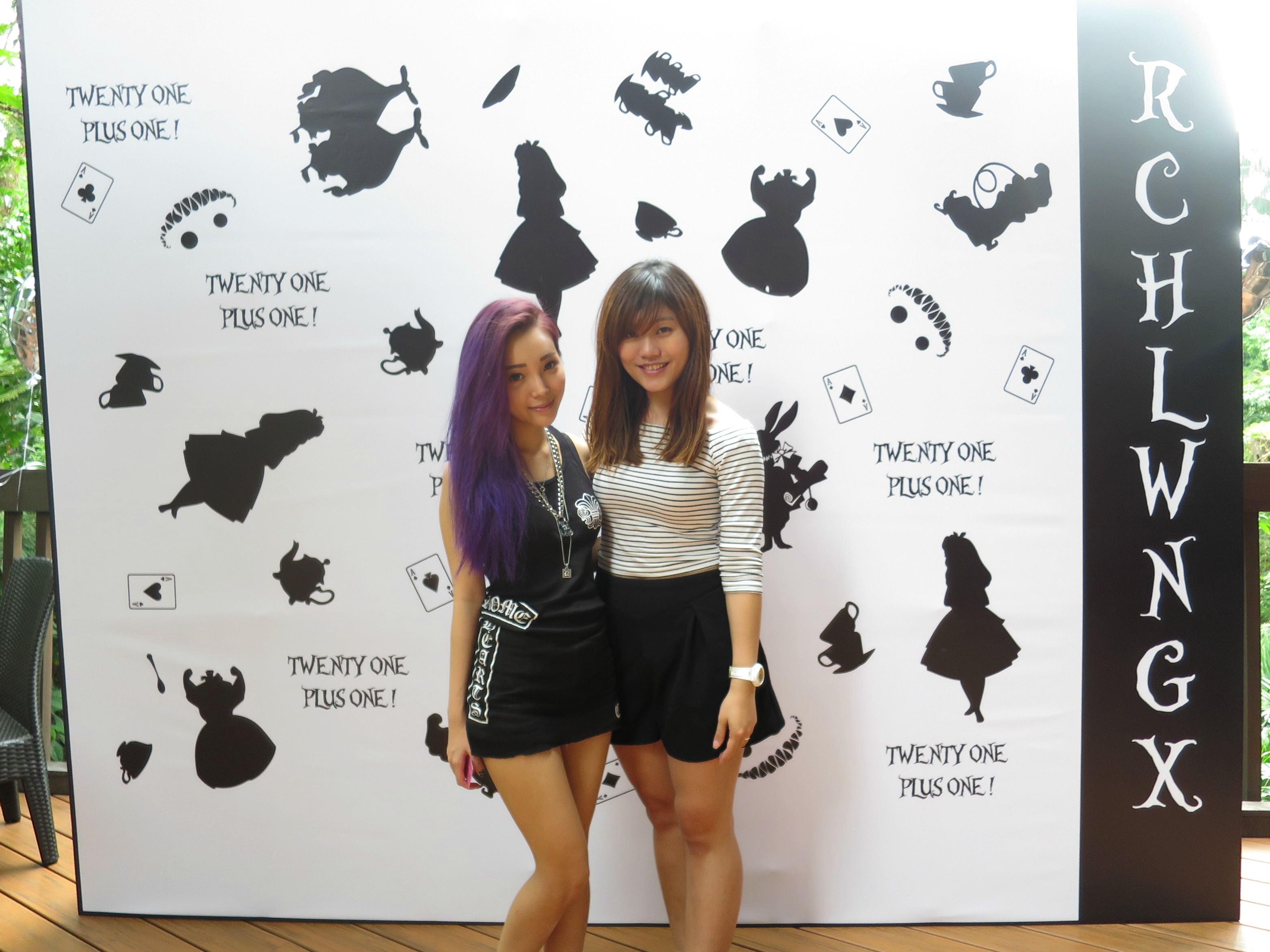 Rachel and Nizz (from Give Fun team). Thanks for having us on your 21+1 birthday bash, Rachel! It was nice meeting you and we hope you love our work on your Wonderland Party. Give Fun team is looking forward for more future collaborations with you. :)
Last but not least, we would like to offer a 10% store wide discount (no minimum purchase required) for Rachel's readers/followers. To enjoy the discount, please enter the promo code ' rchlwngx10' during checkout. The promo code is valid from now till 15/4/2015.
For Rachel's blogpost, please read it here:
http://www.rchlwngx.com/2015/03/21-1-part-one.html
.
Givefun
"We are serious about fun, and giving them to you"