Posted by Give Fun on 24th Apr 2015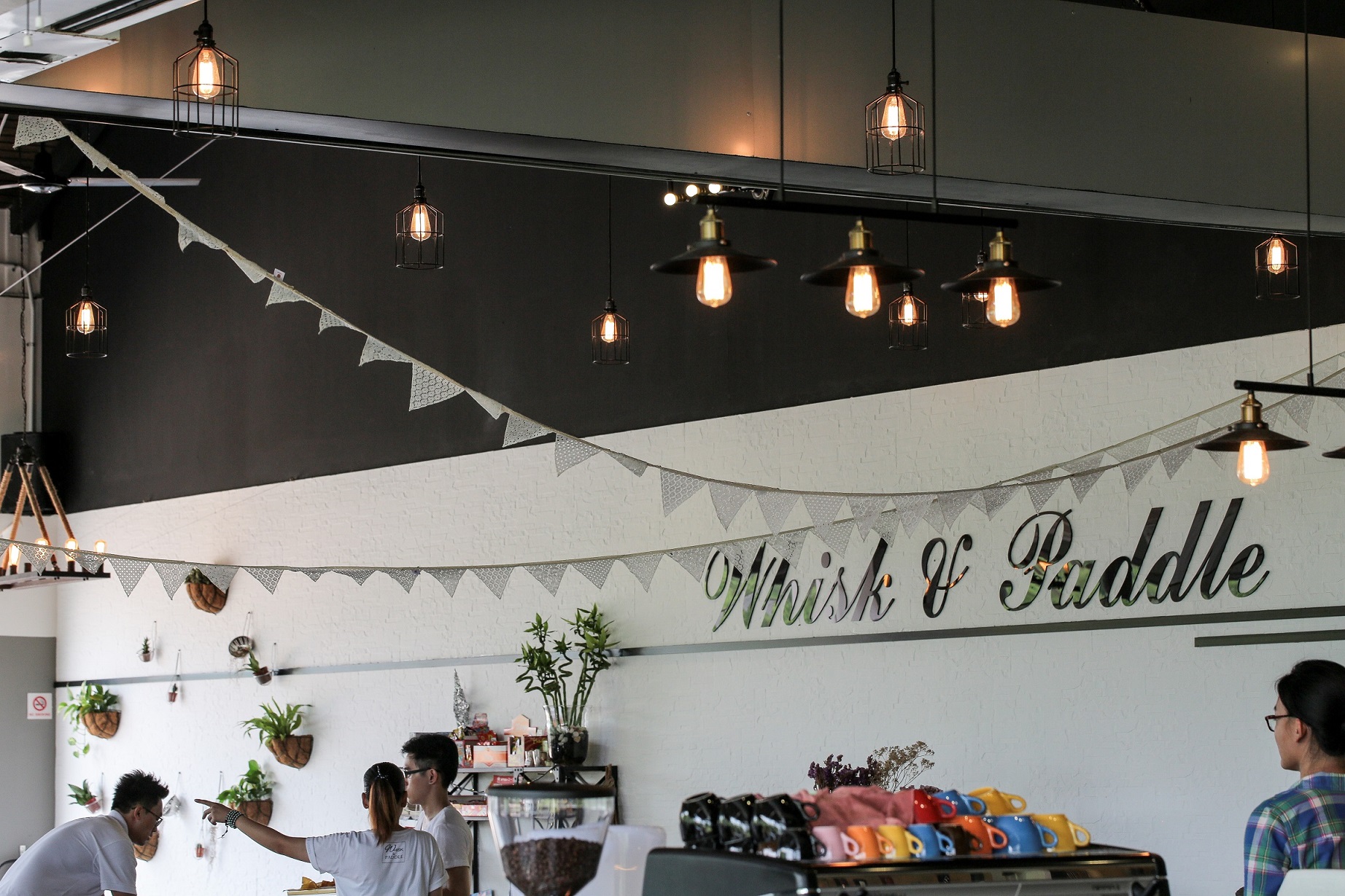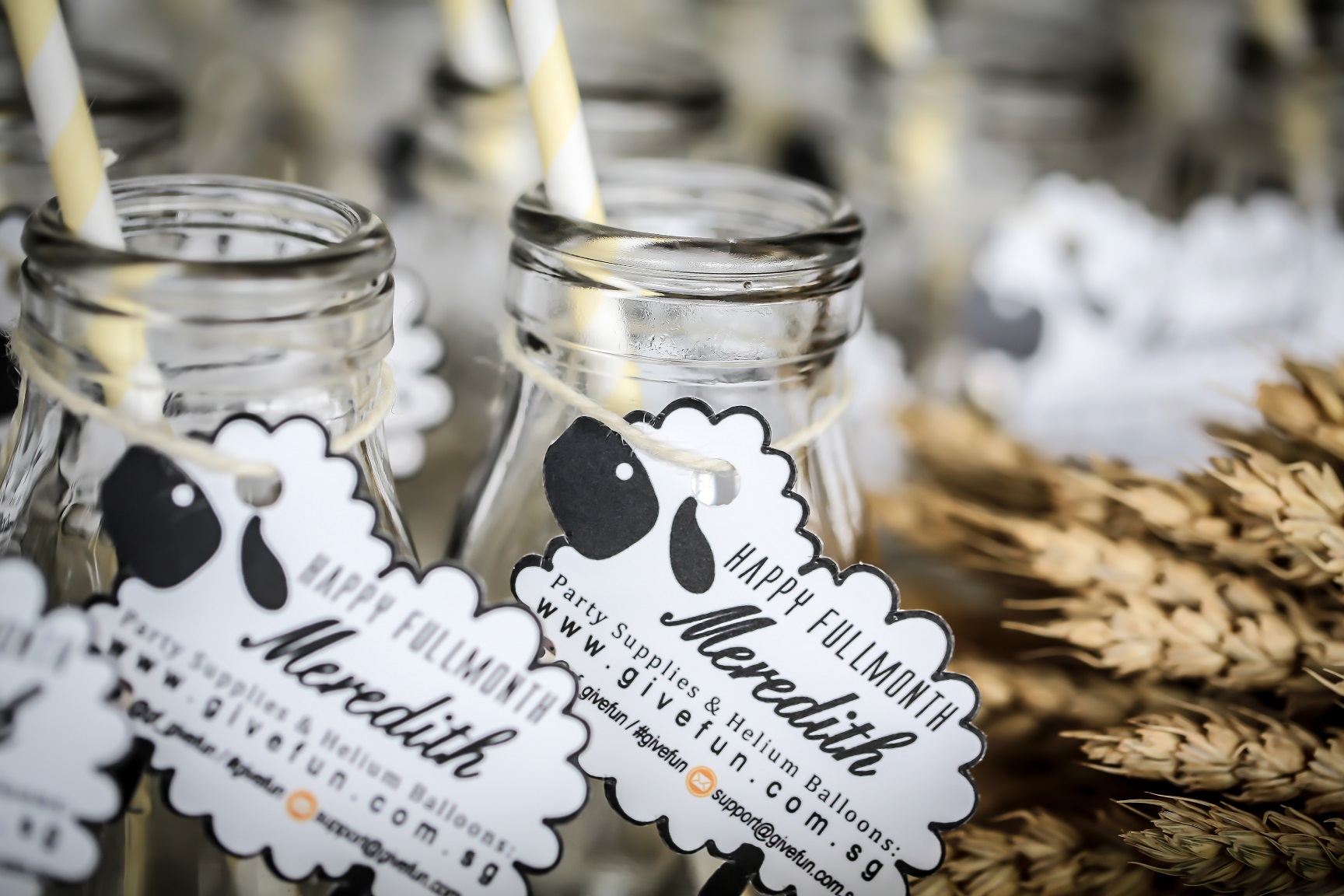 Last Saturday (11th April 2015), Qiu Qiu celebrated her daughter, Meredith's Full Month Party at Whisk & Paddle. It was a blissful moment for everyone especially for us, Team Give Fun & Assemble Happinest as we pushed the boundaries of event styling, proudly presented Meredith's Party Theme: The Sheep Barnyard! Keep scrolling to see how our party decors were beautifully styled by Assemble Happinest at Meredith's party.
*Special thanks to our photography partner, Alanmitchi for all the lovely pictures of our products taken on that day. Thanks Kelvin!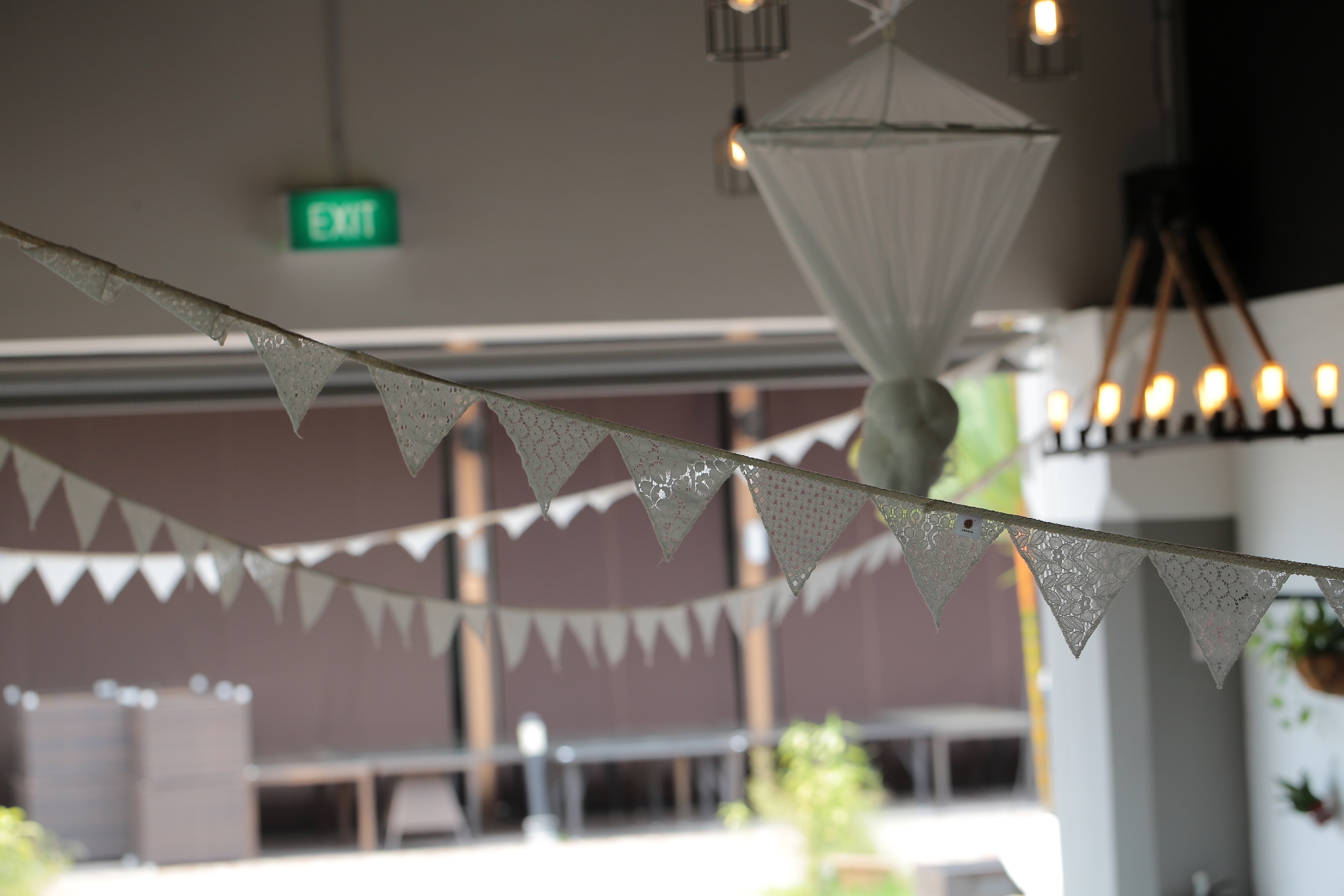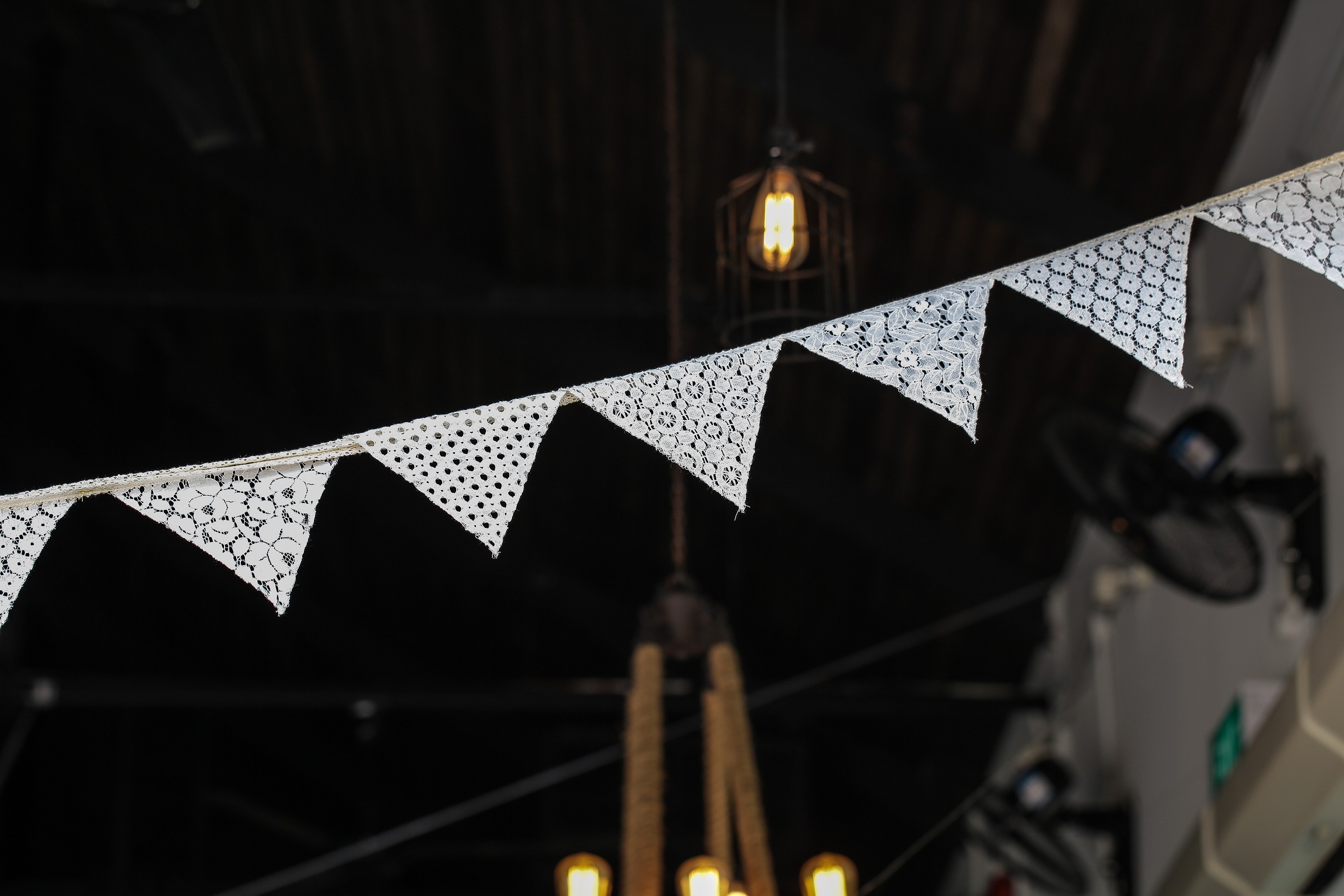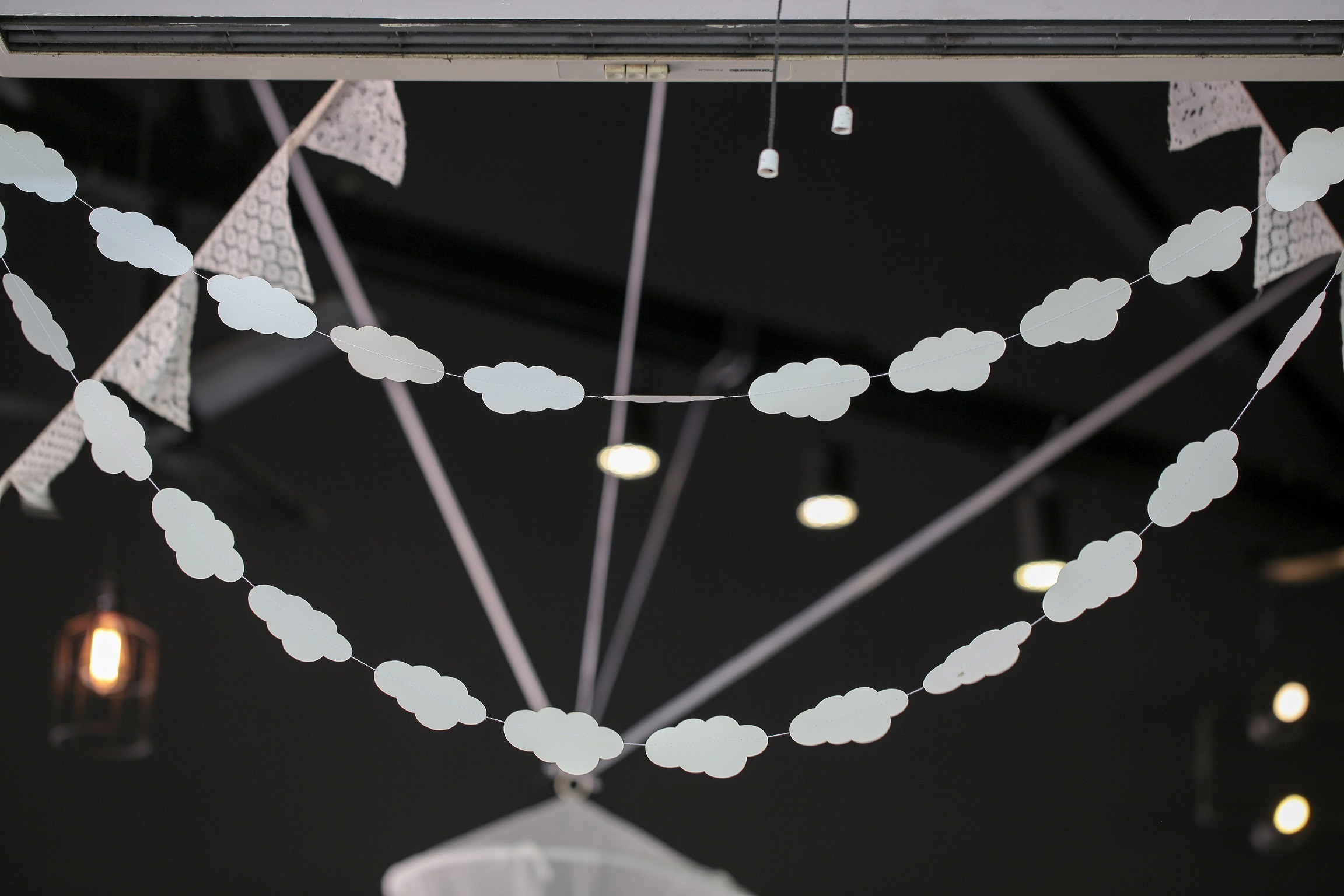 Lace Buntings (specially sourced for Meredith's Full Month Celebration) and Cloud Garlands (available in 3 colors) hung from the ceiling.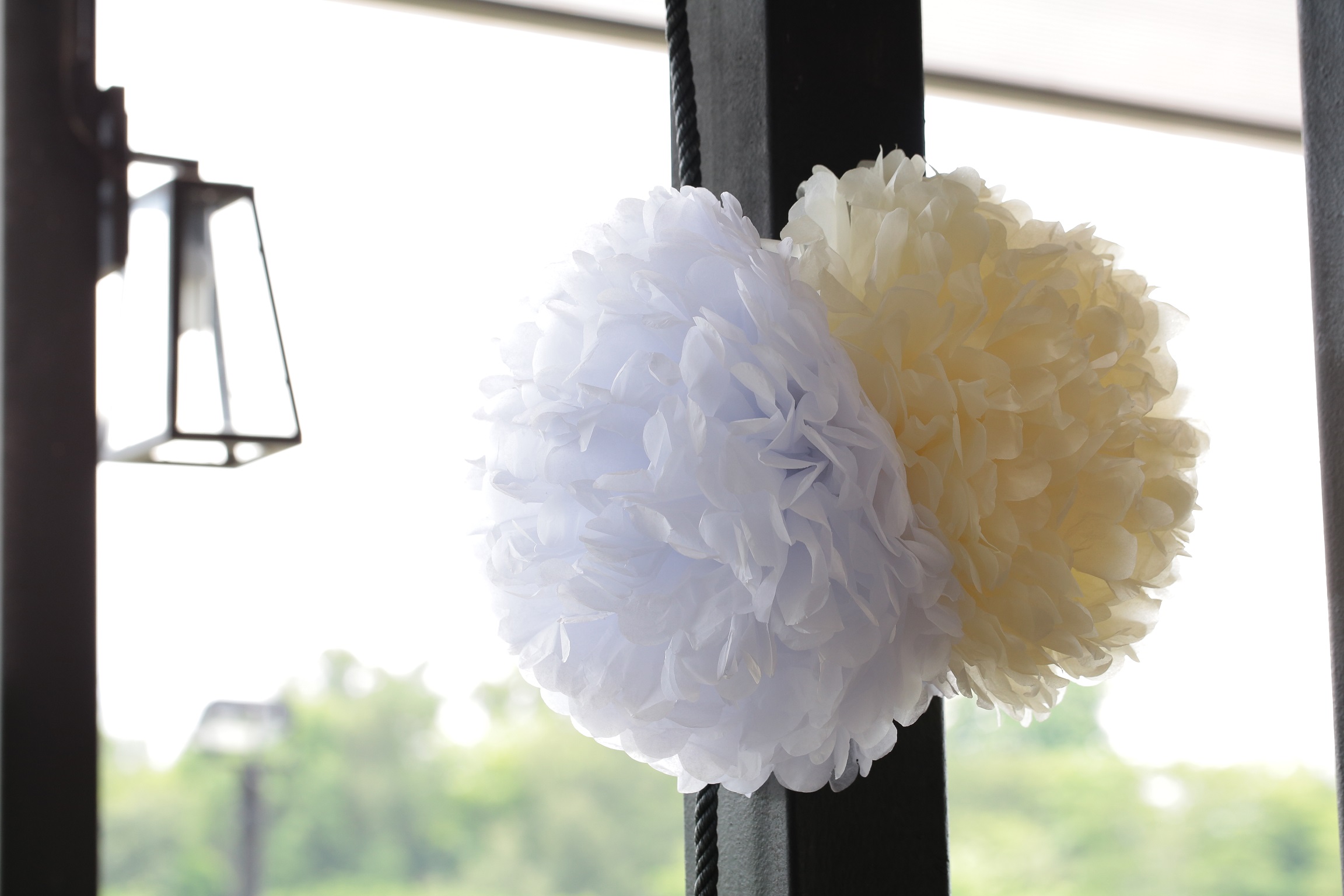 One of our bestsellers and party must-have: Paper Flower Pom Poms (available in 3 sizes, and more than 10 colors)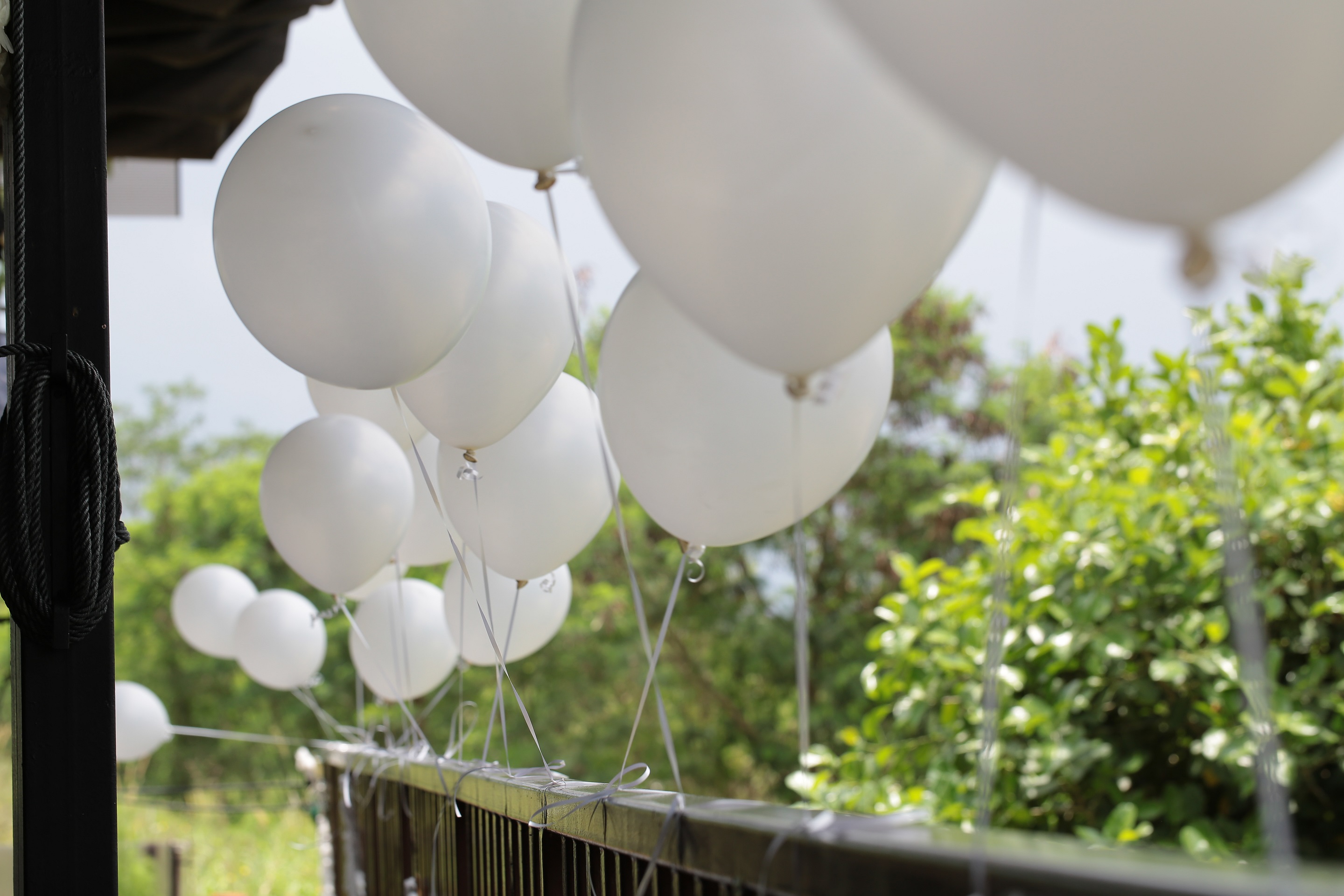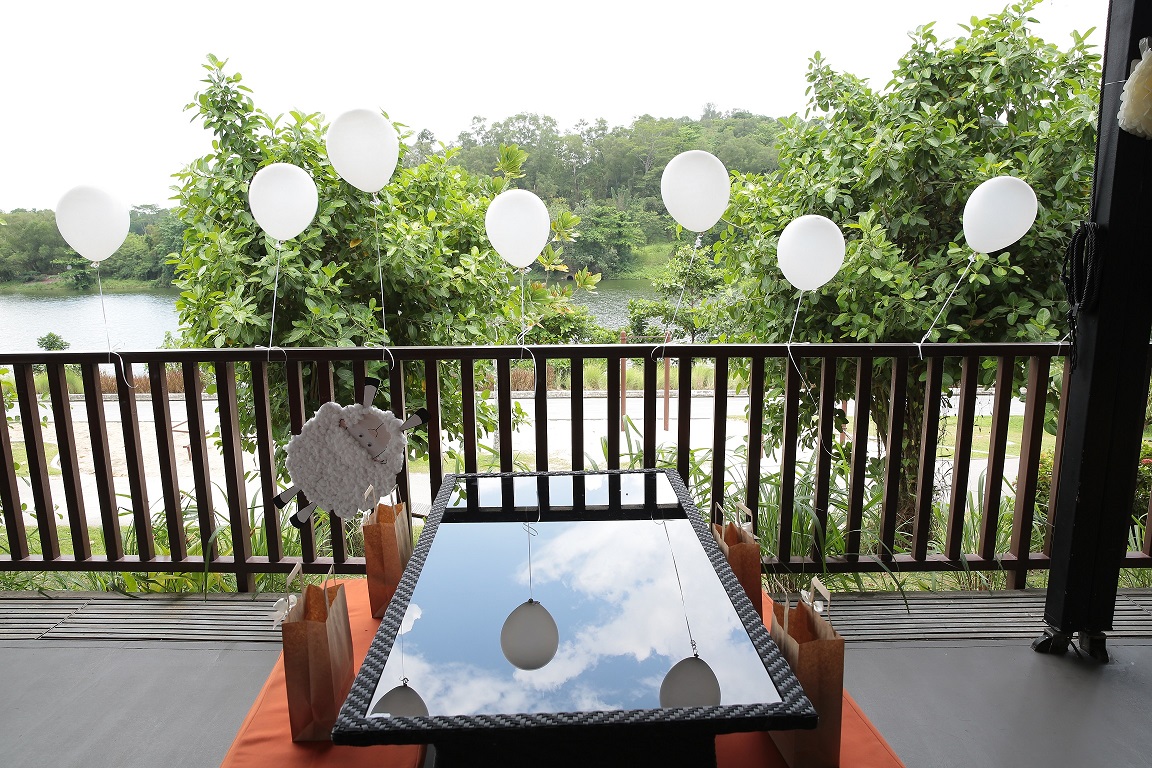 The alfresco area was decorated with our helium round balloons.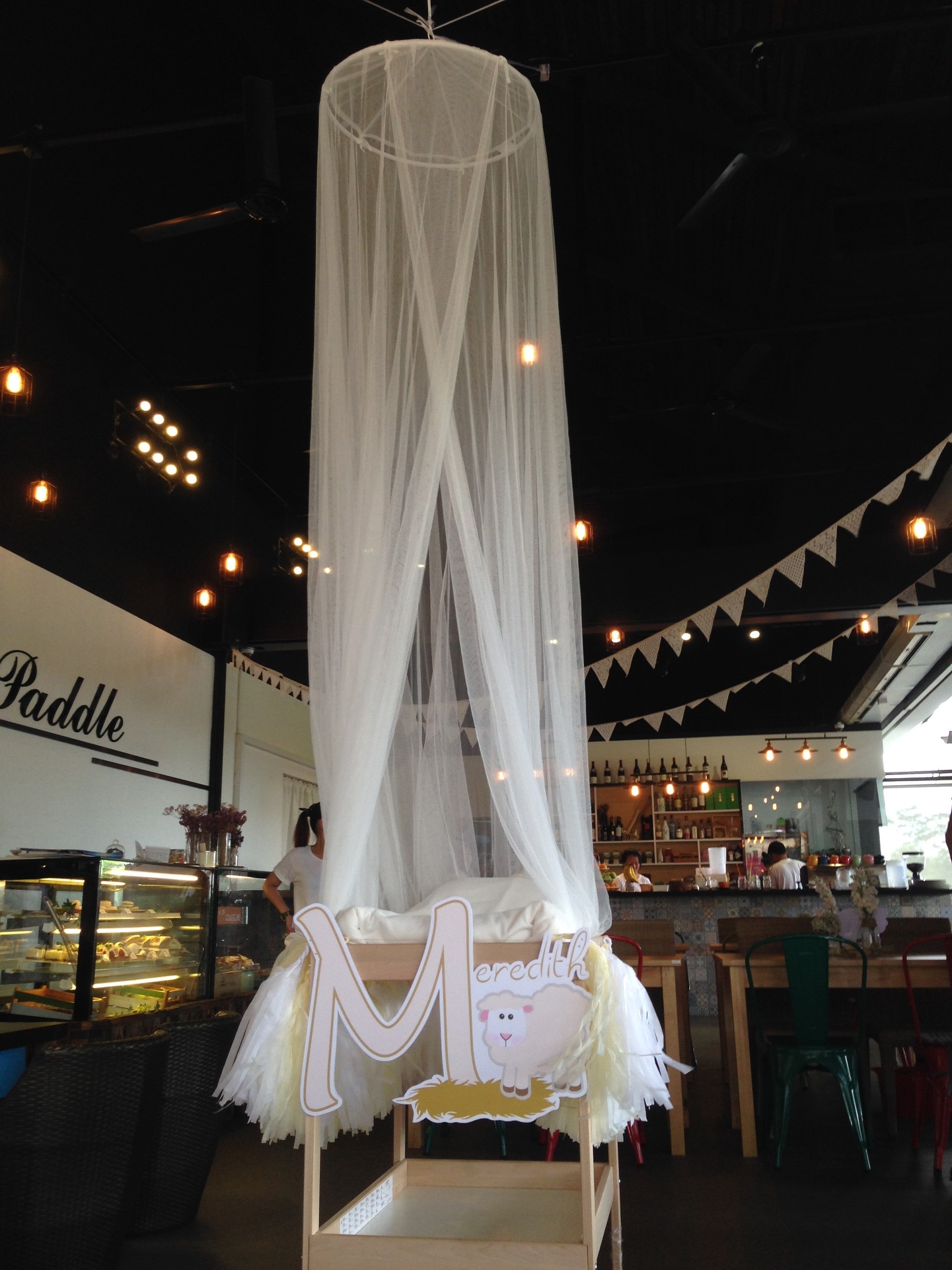 A baby cot prepared by Assemble Happinest specially for baby Meredith and it was decorated with Tassel Garlands. More colors of the tassel garlands will be launching on our website soon so stay tuned!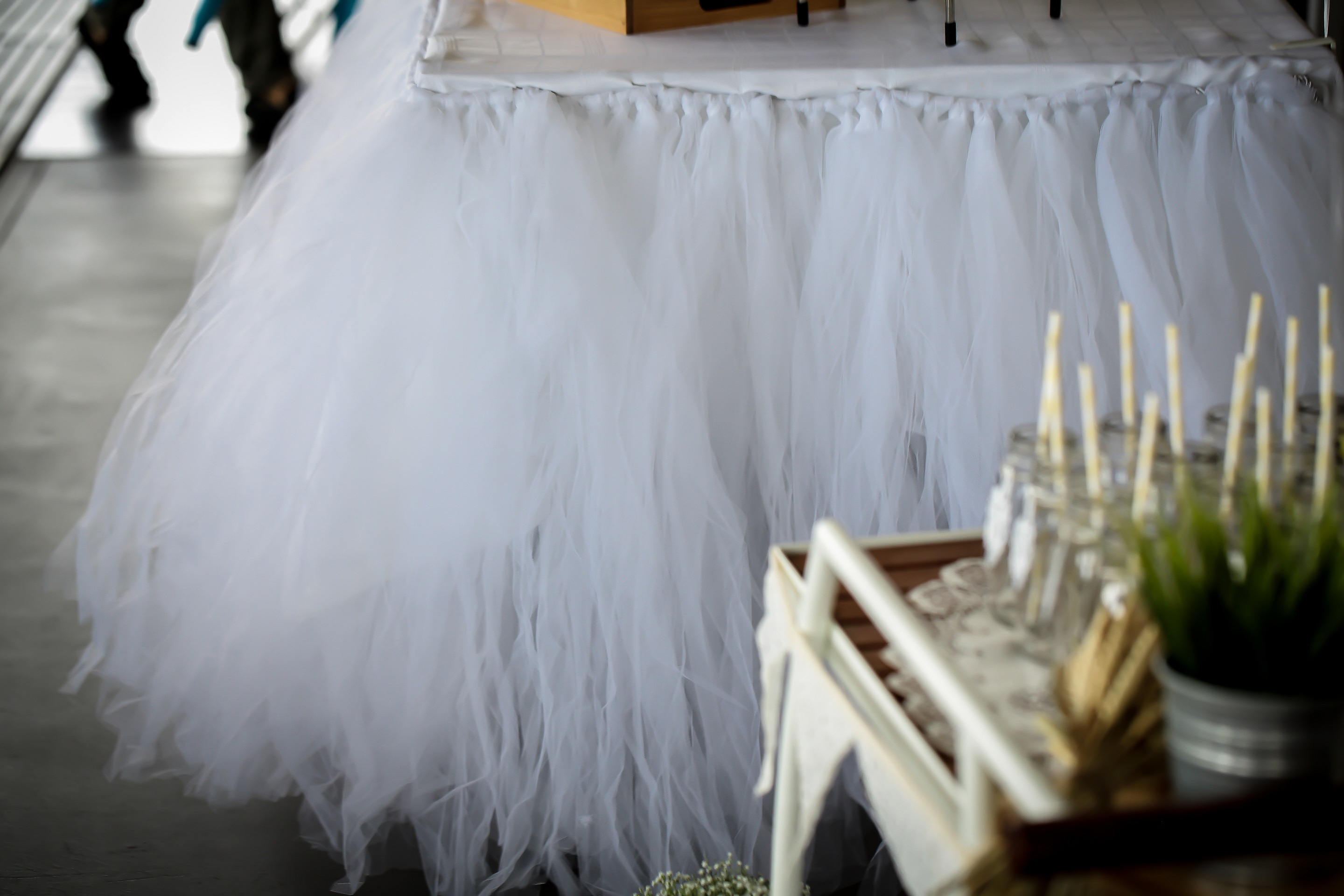 The dessert table area, featuring our new product: Tutu Dessert Table Skirt! (P/S: Please note that this product is available for pre-order only.)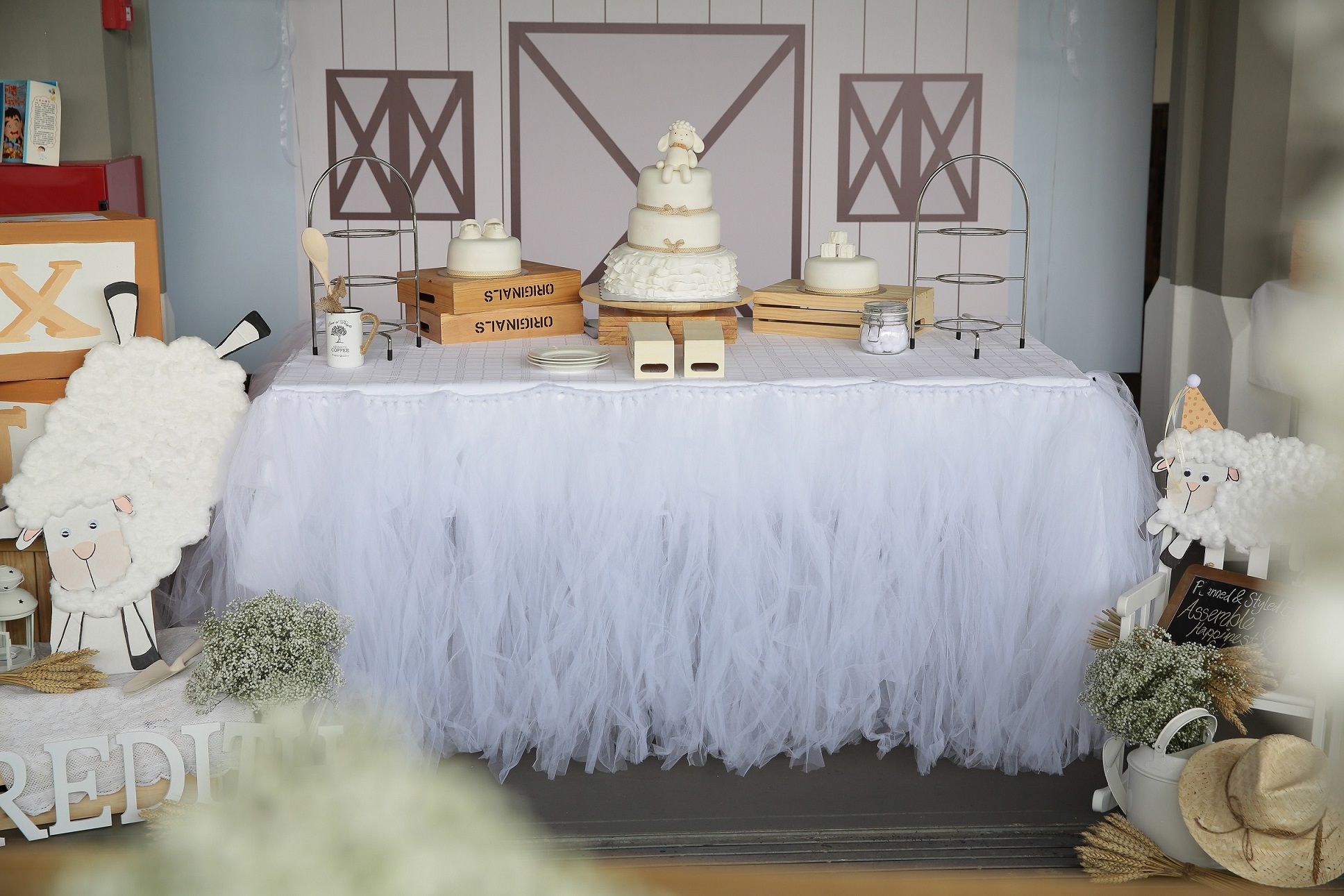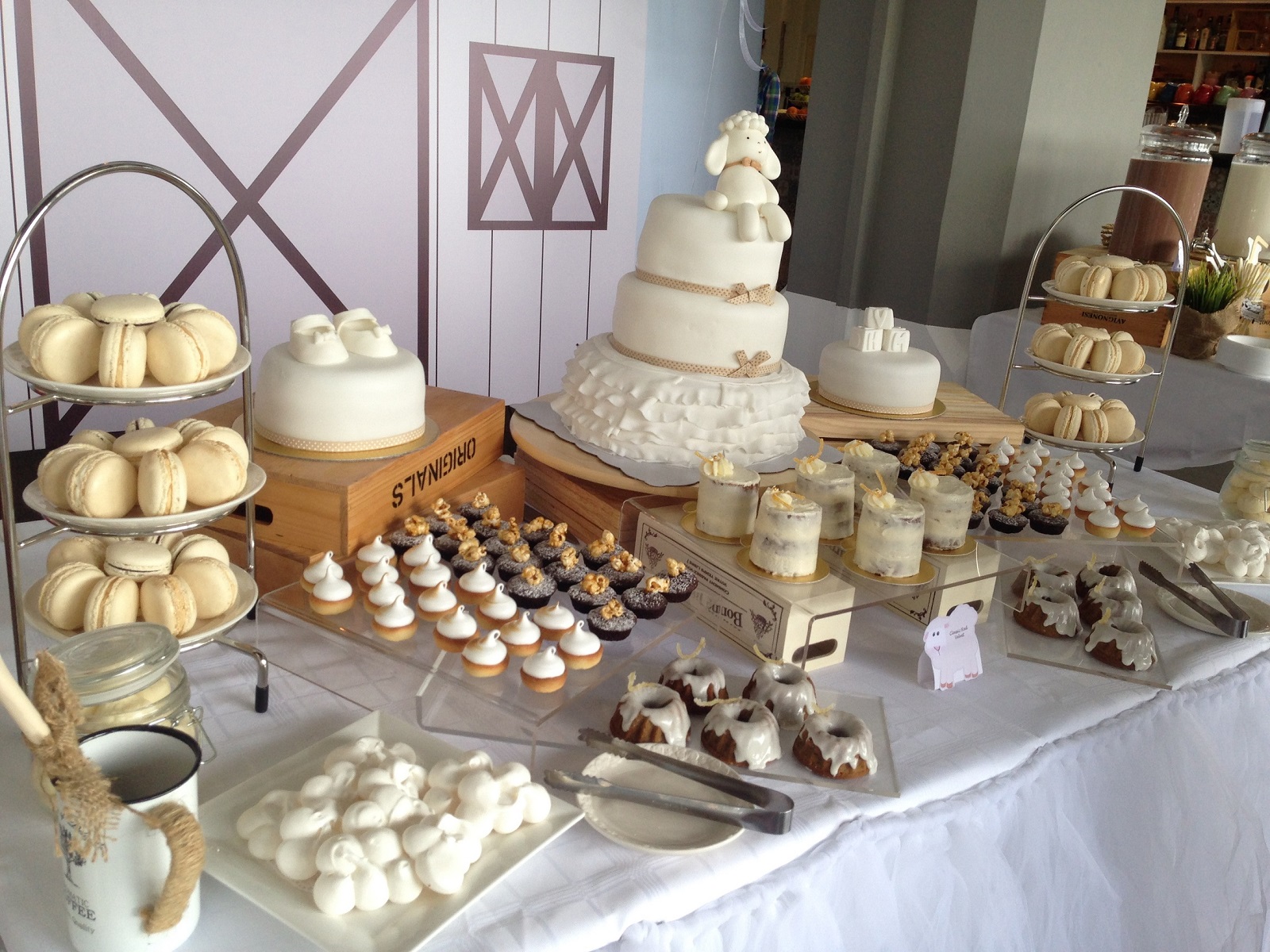 Desserts and cakes from Whisk and Paddle; 3 tiers birthday cake from Corine & Cake.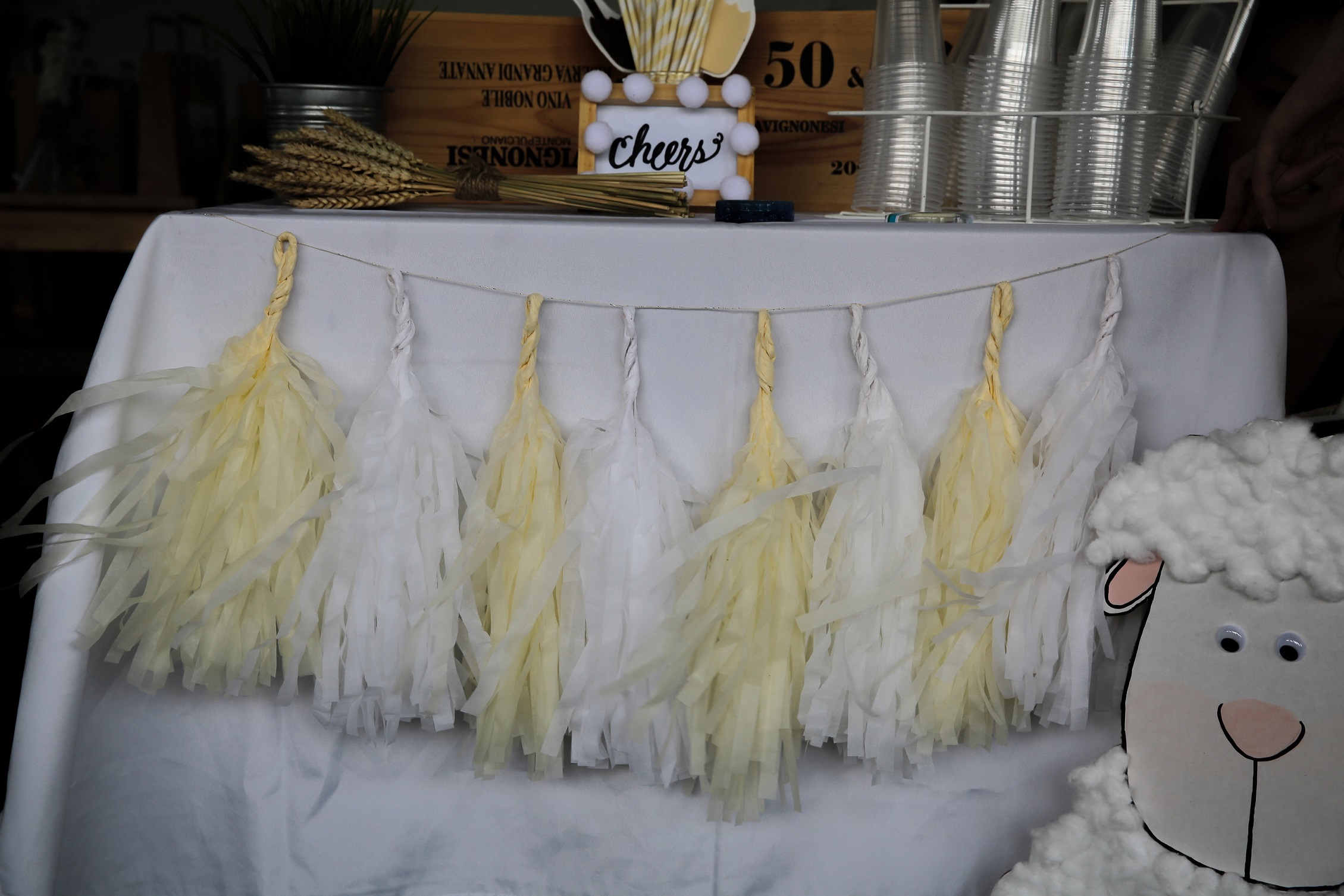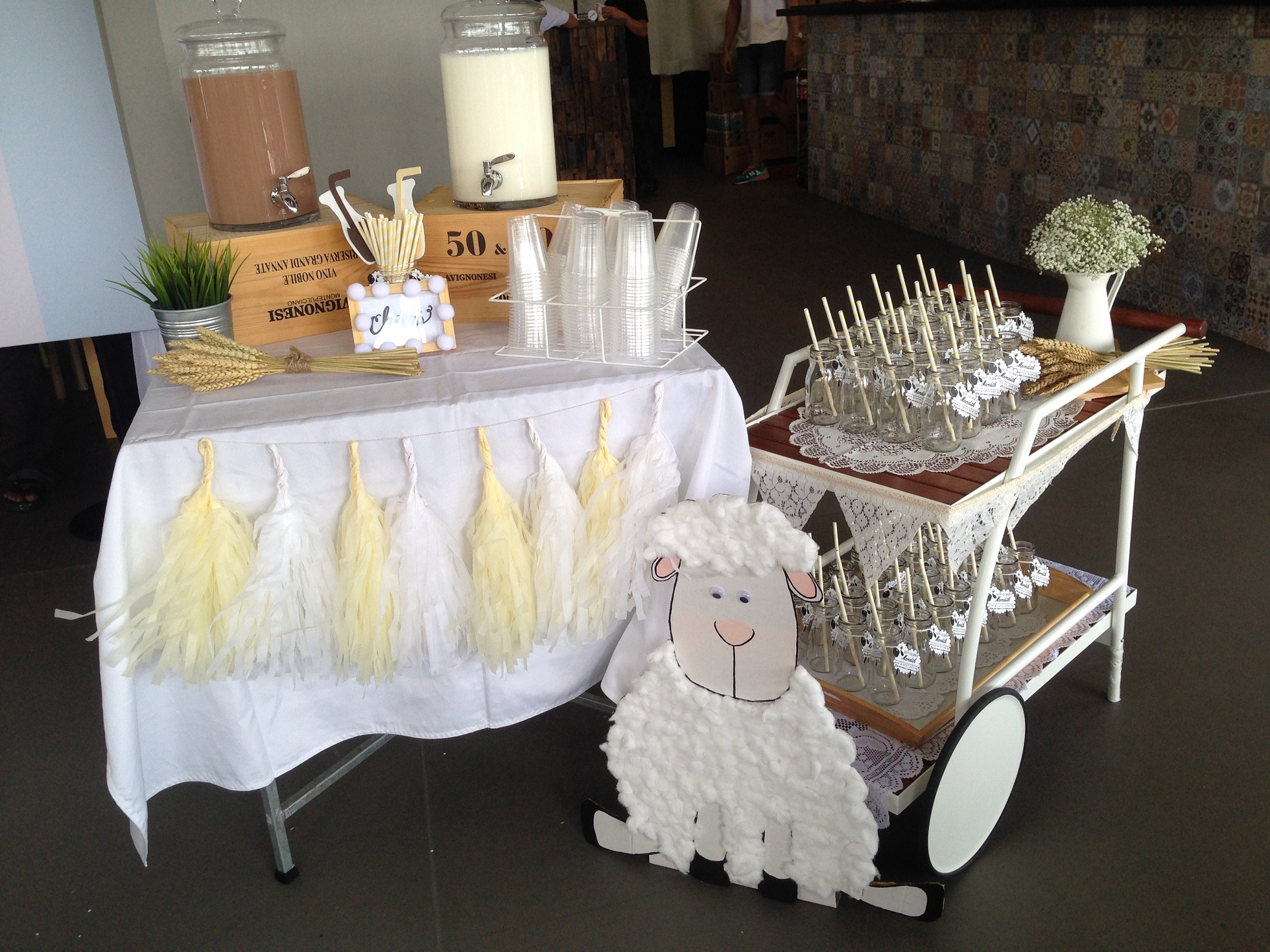 The cutest drinks counter we've seen!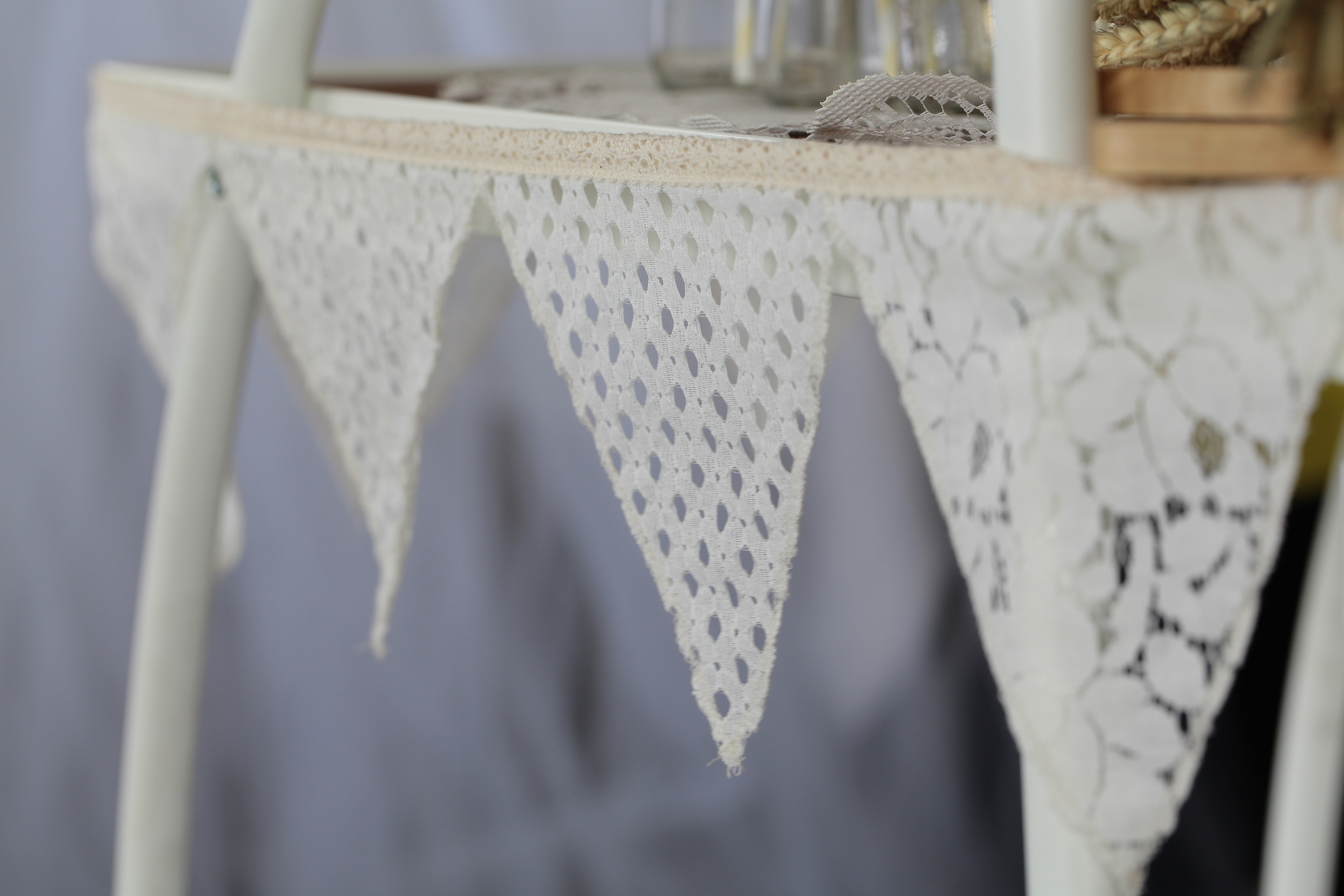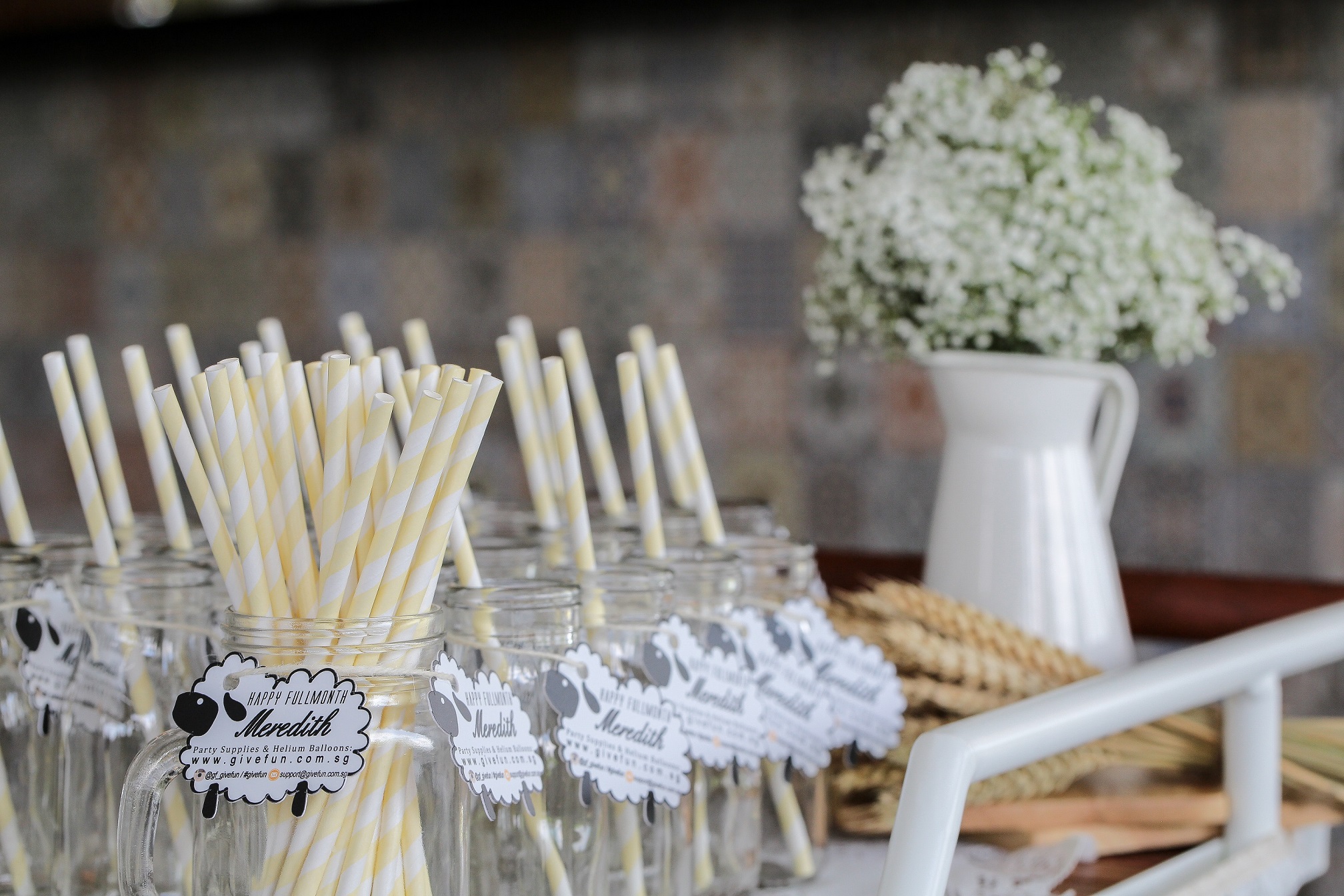 Milk glass jars with paper swirl straws and personalised tags prepared by Give Fun team.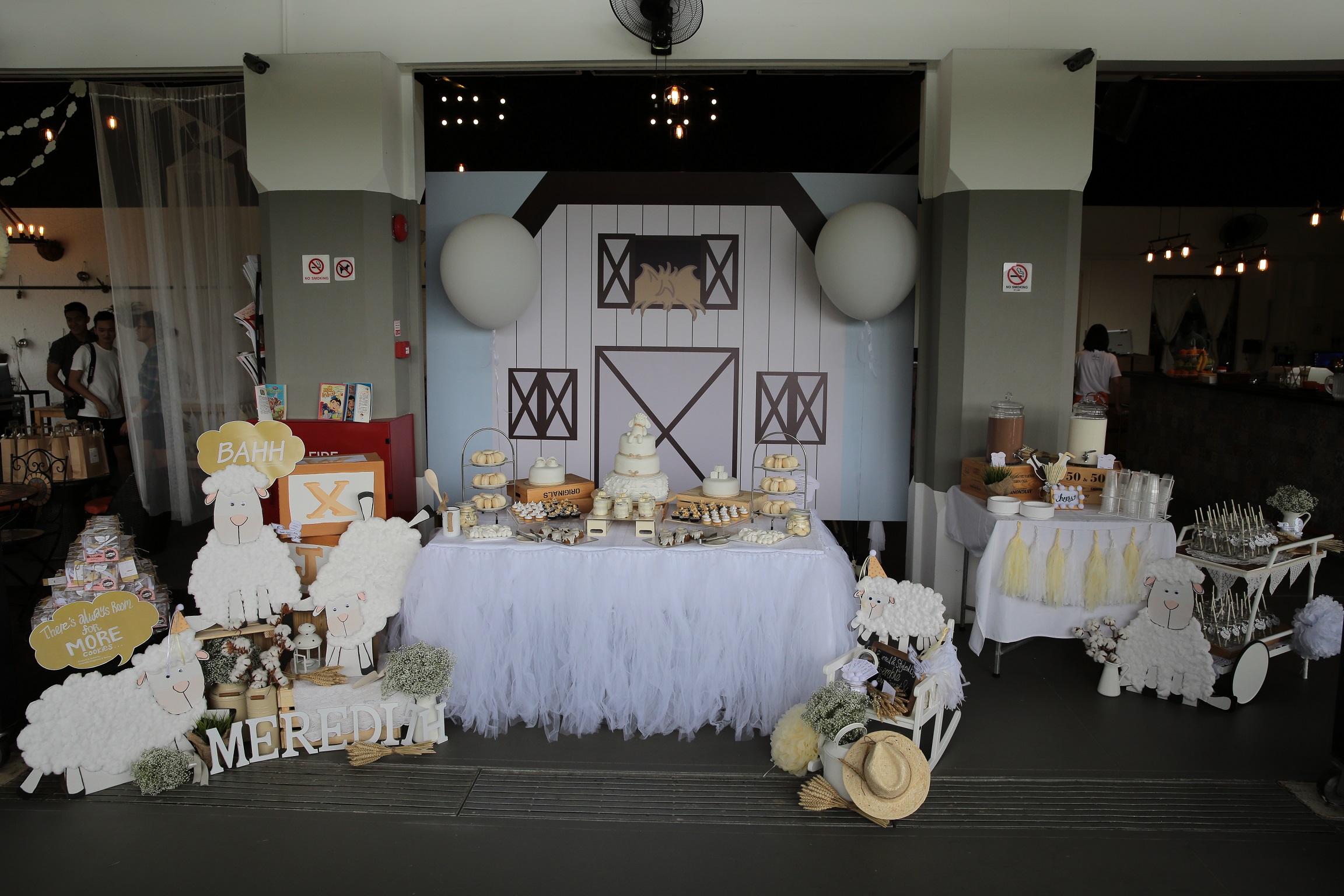 The full view of dessert table and drinks counter! 2 giant white balloons filled with helium were placed behind the dessert table and used as backdrop.
Lastly, we would like to thank Qiu Qiu again for having us on Meredith's Full Month Party. May Meredith's life always filled with love and happiness! :)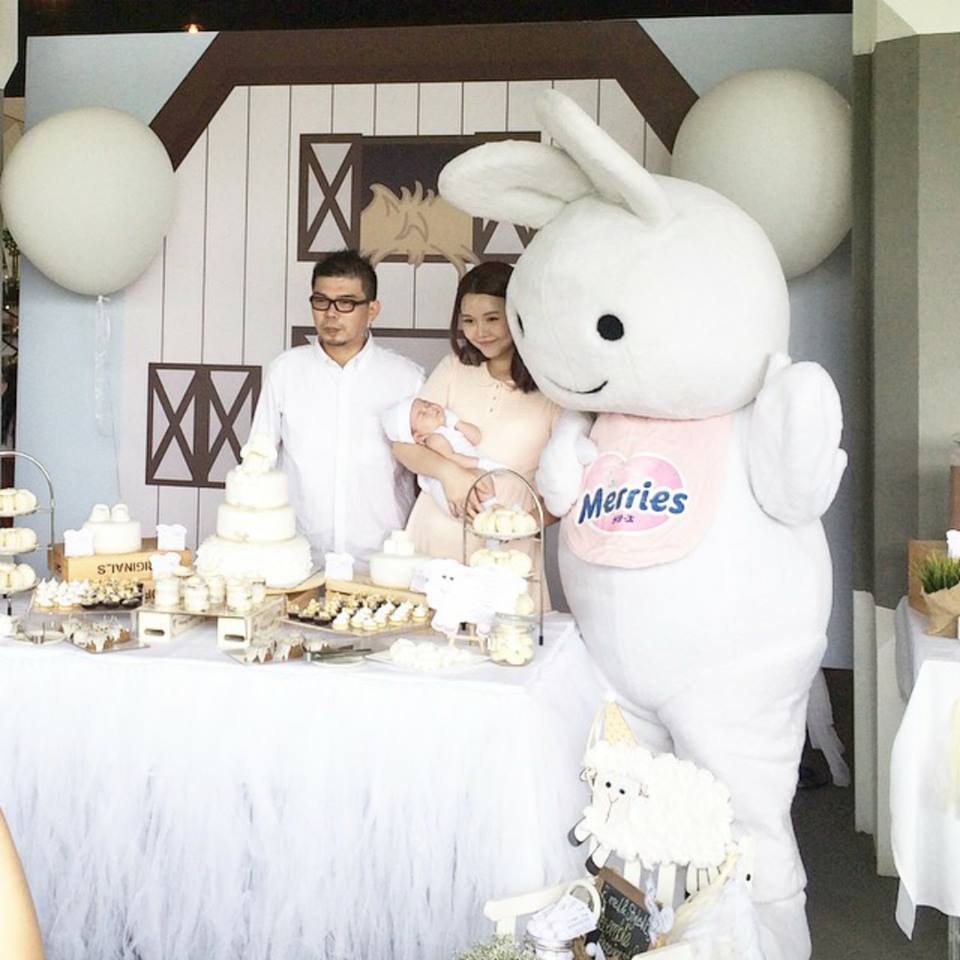 (Image Source: Whisk & Paddle's Instagram)