Posted by Adrian on 21st Feb 2020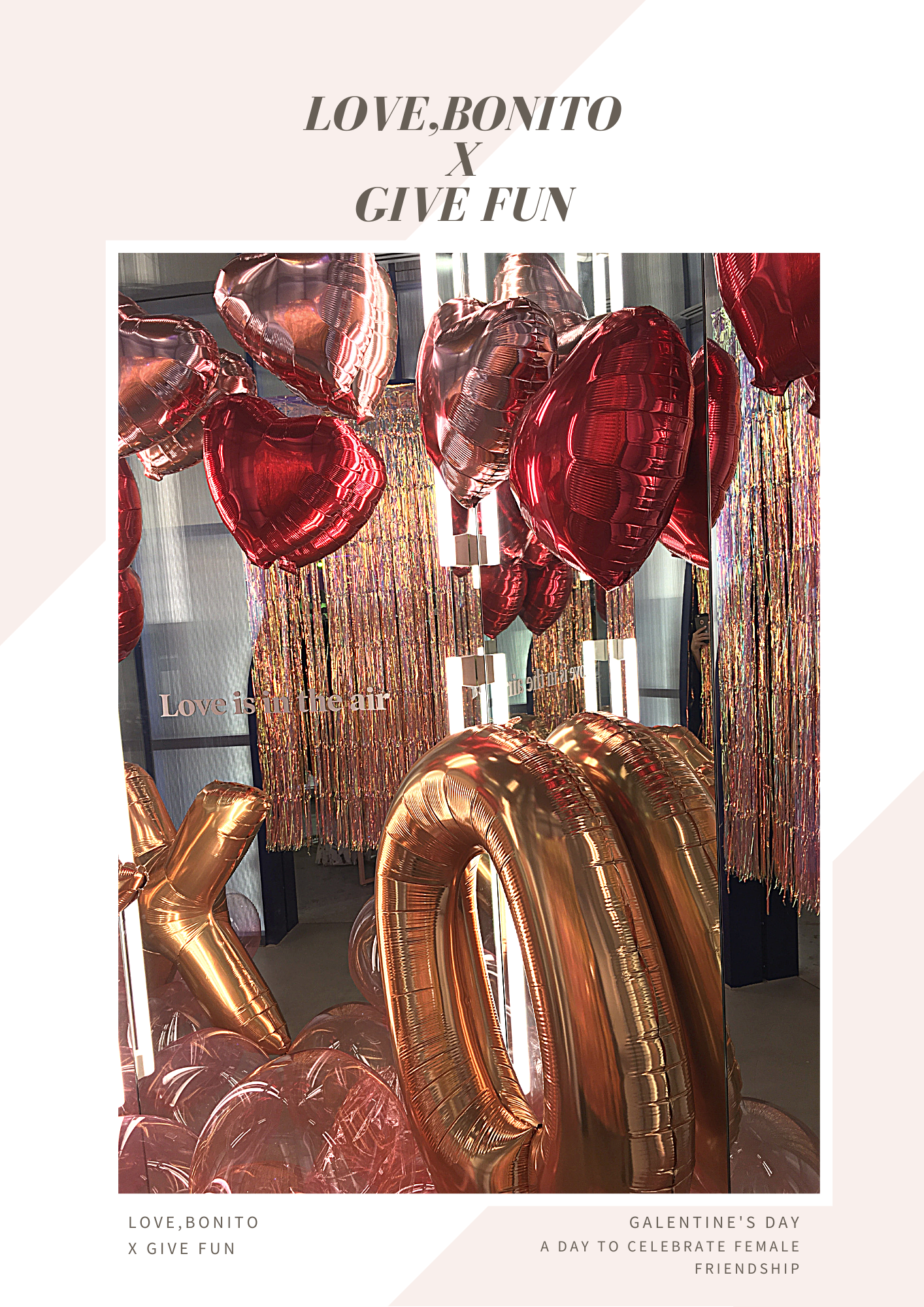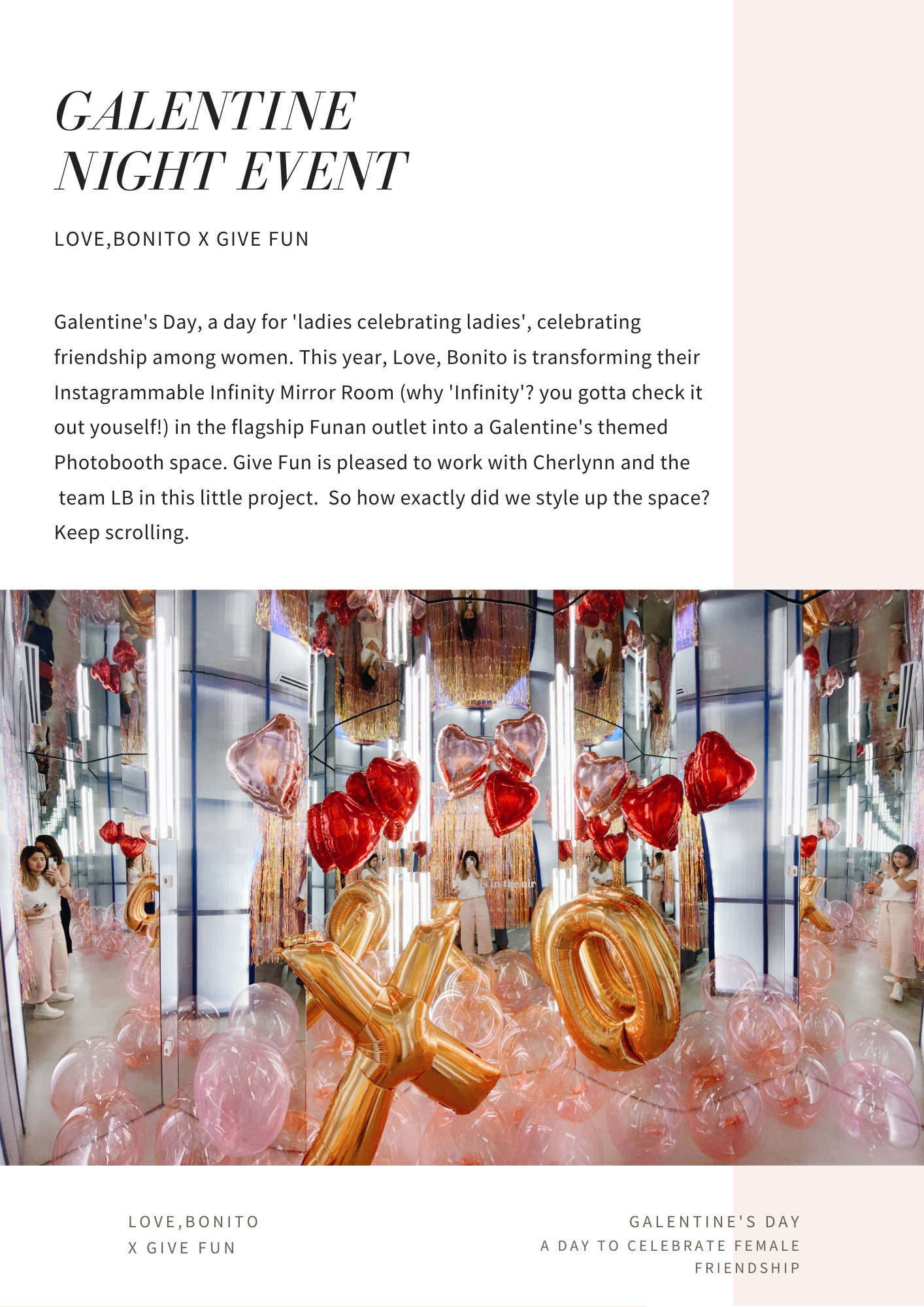 Love,Bonito X Give Fun - Galentine & Valentine 2020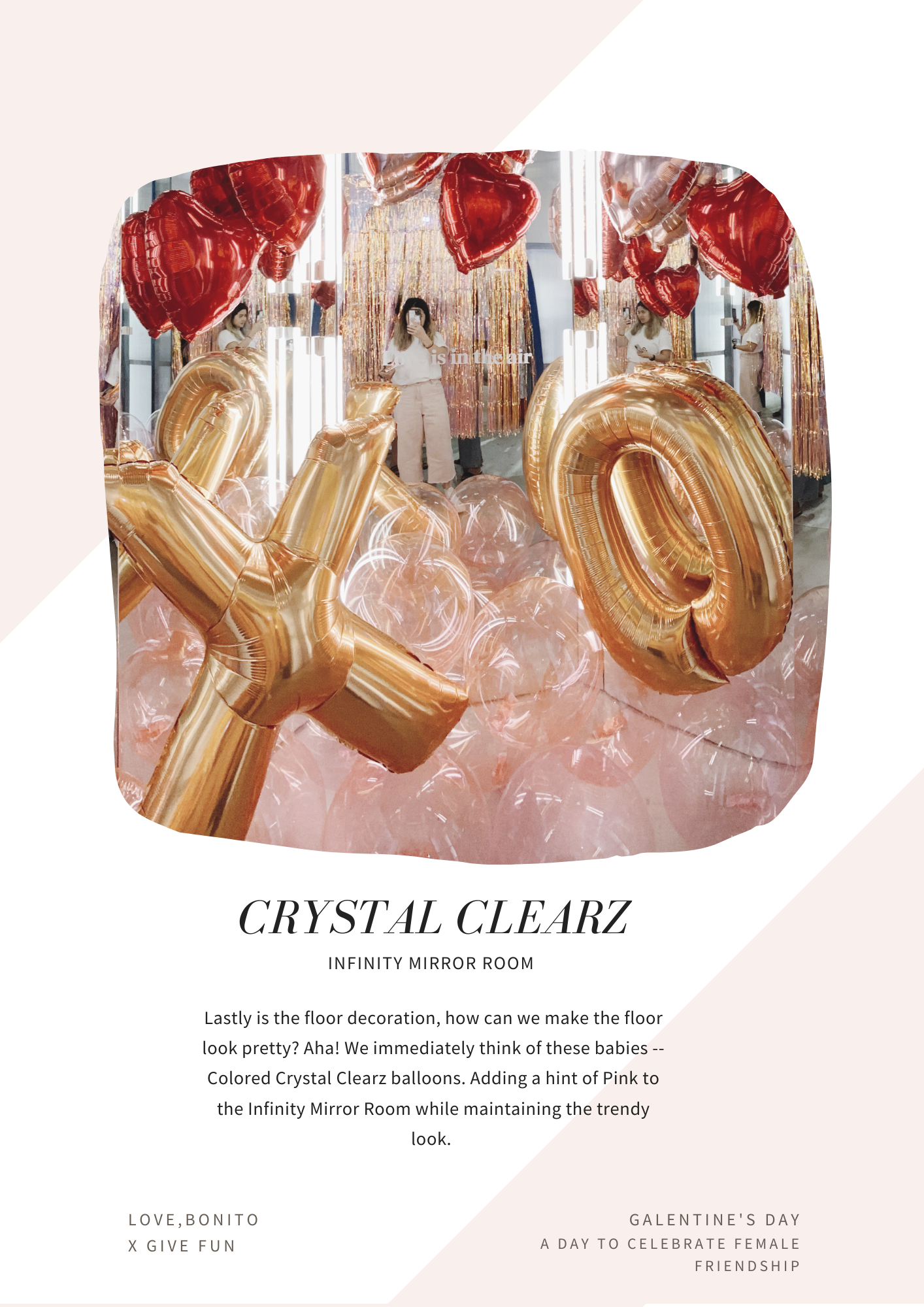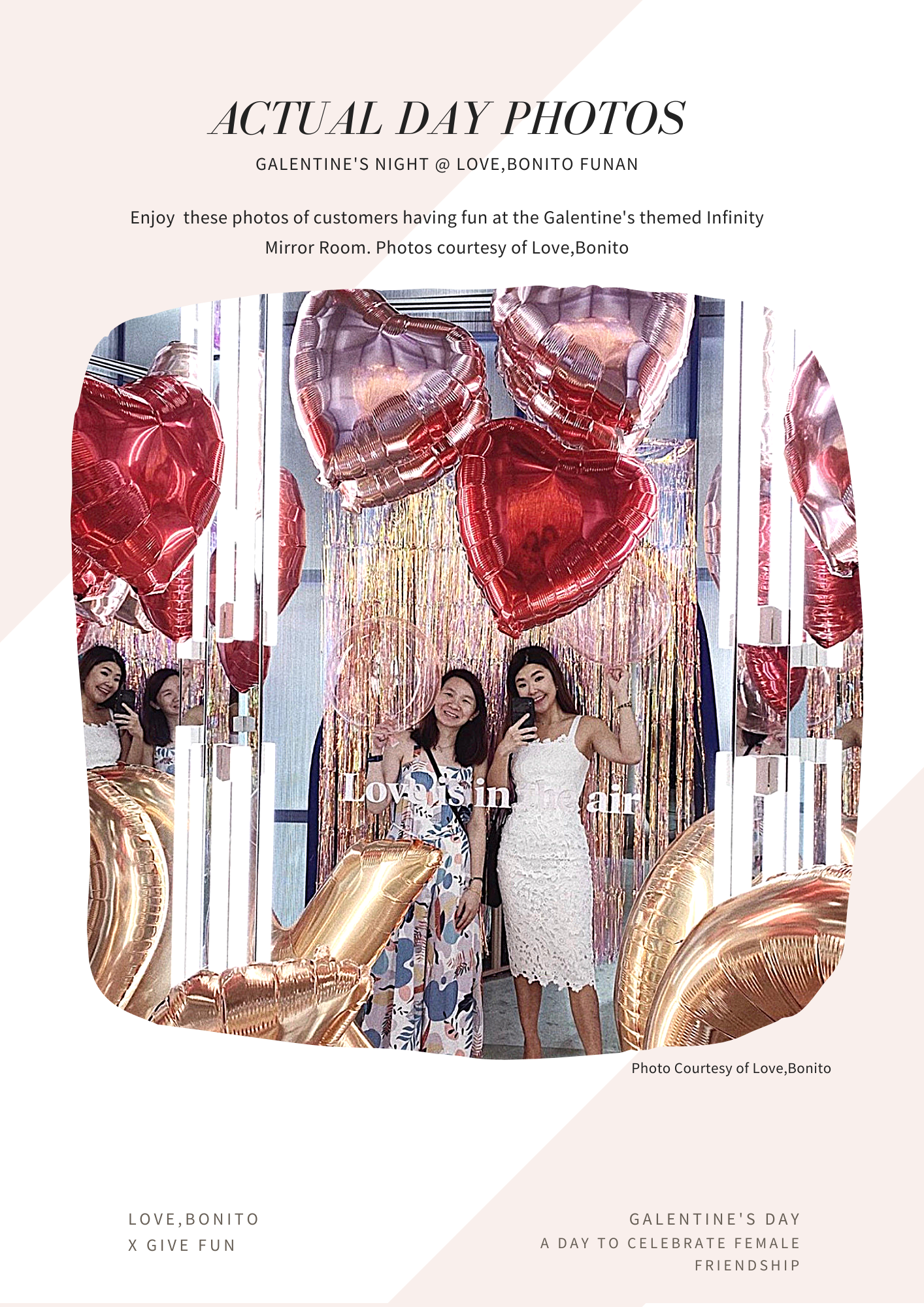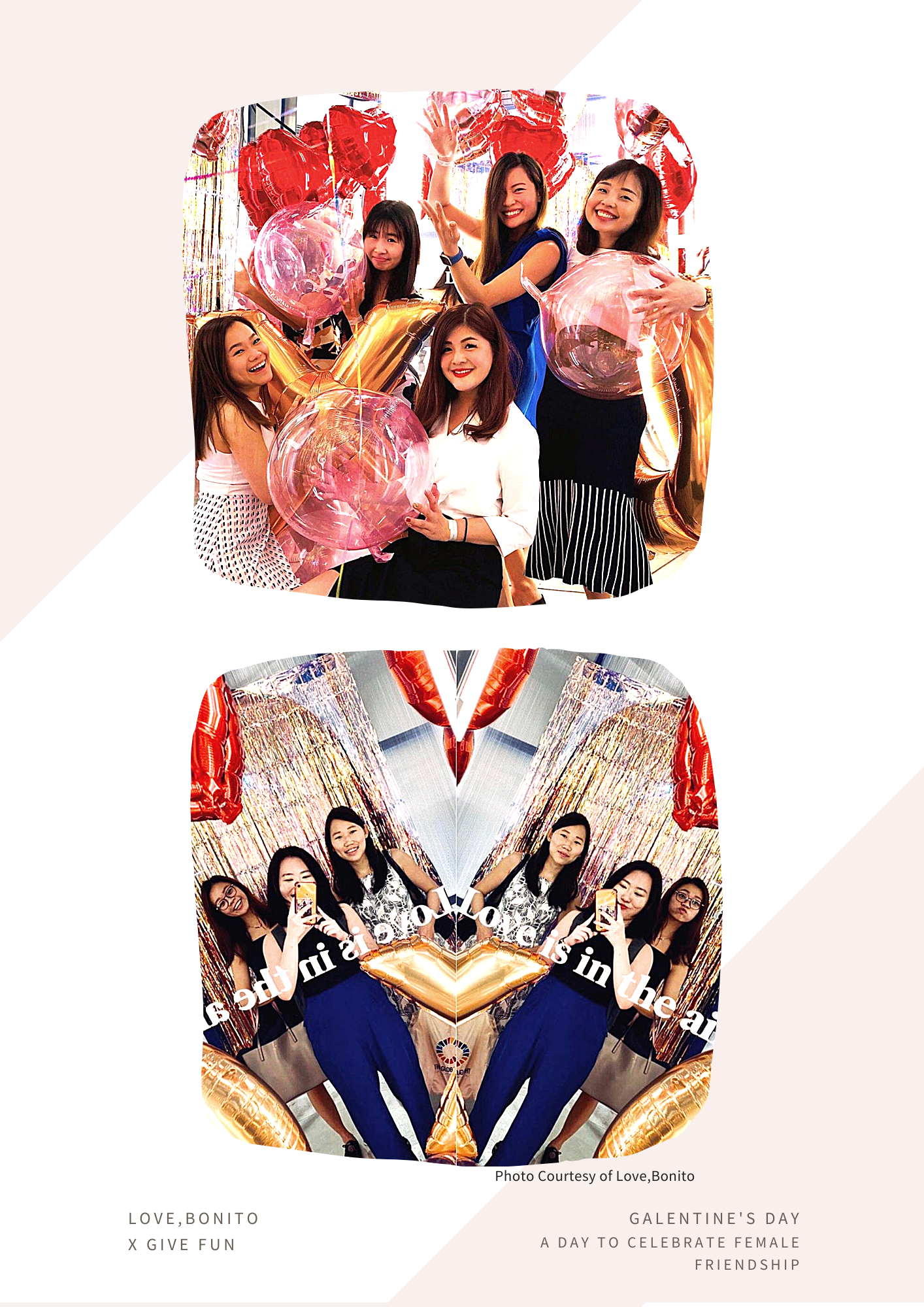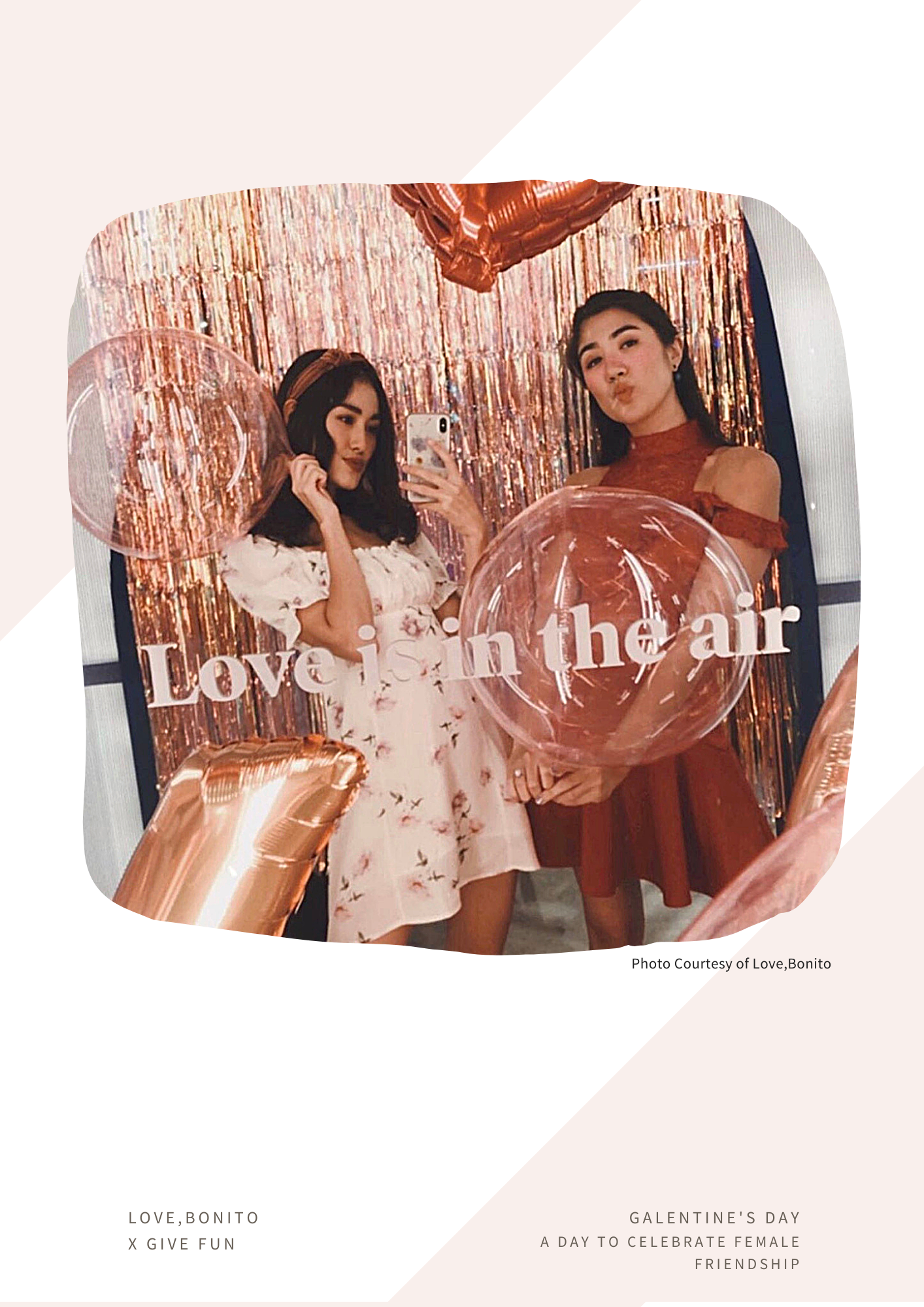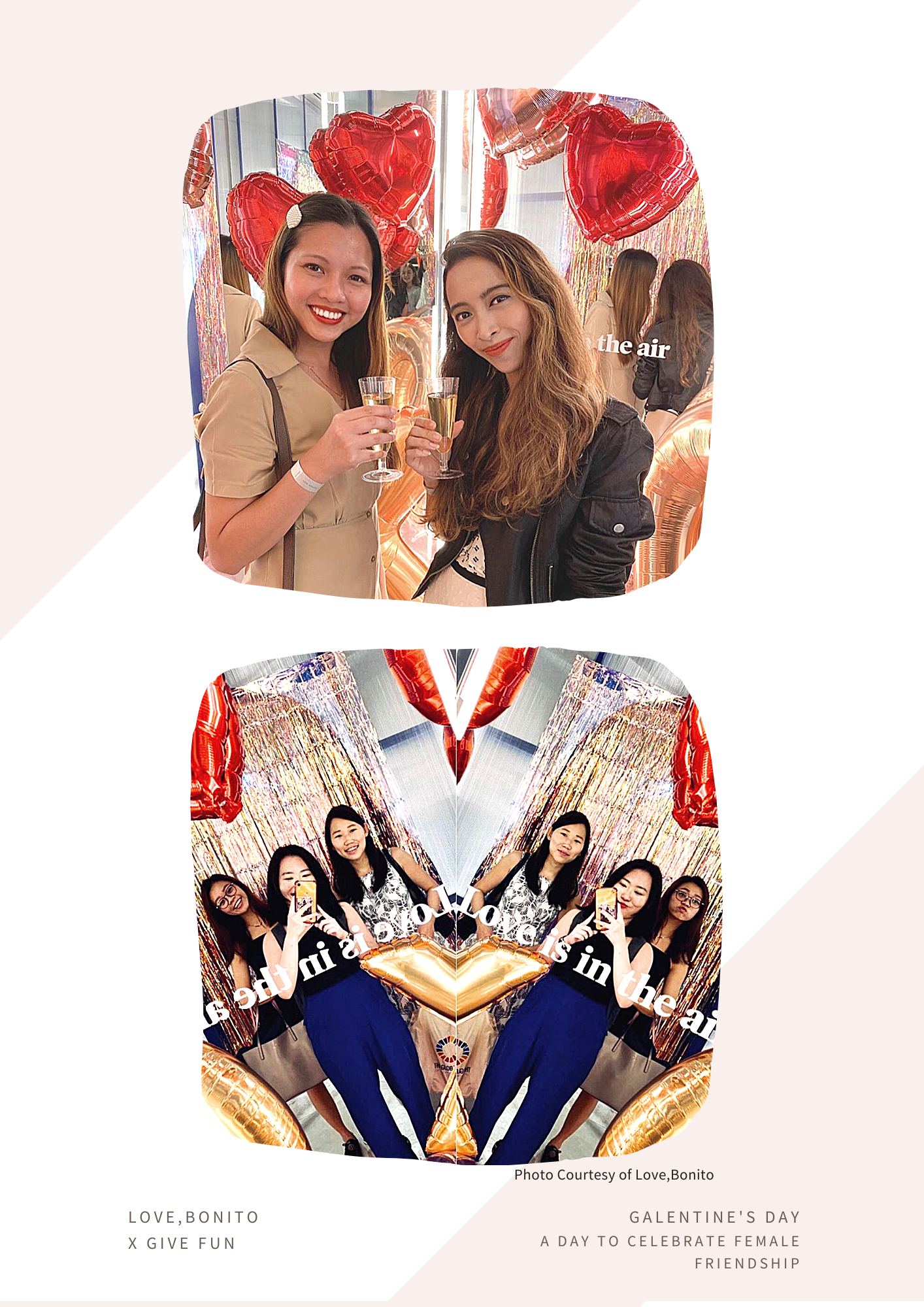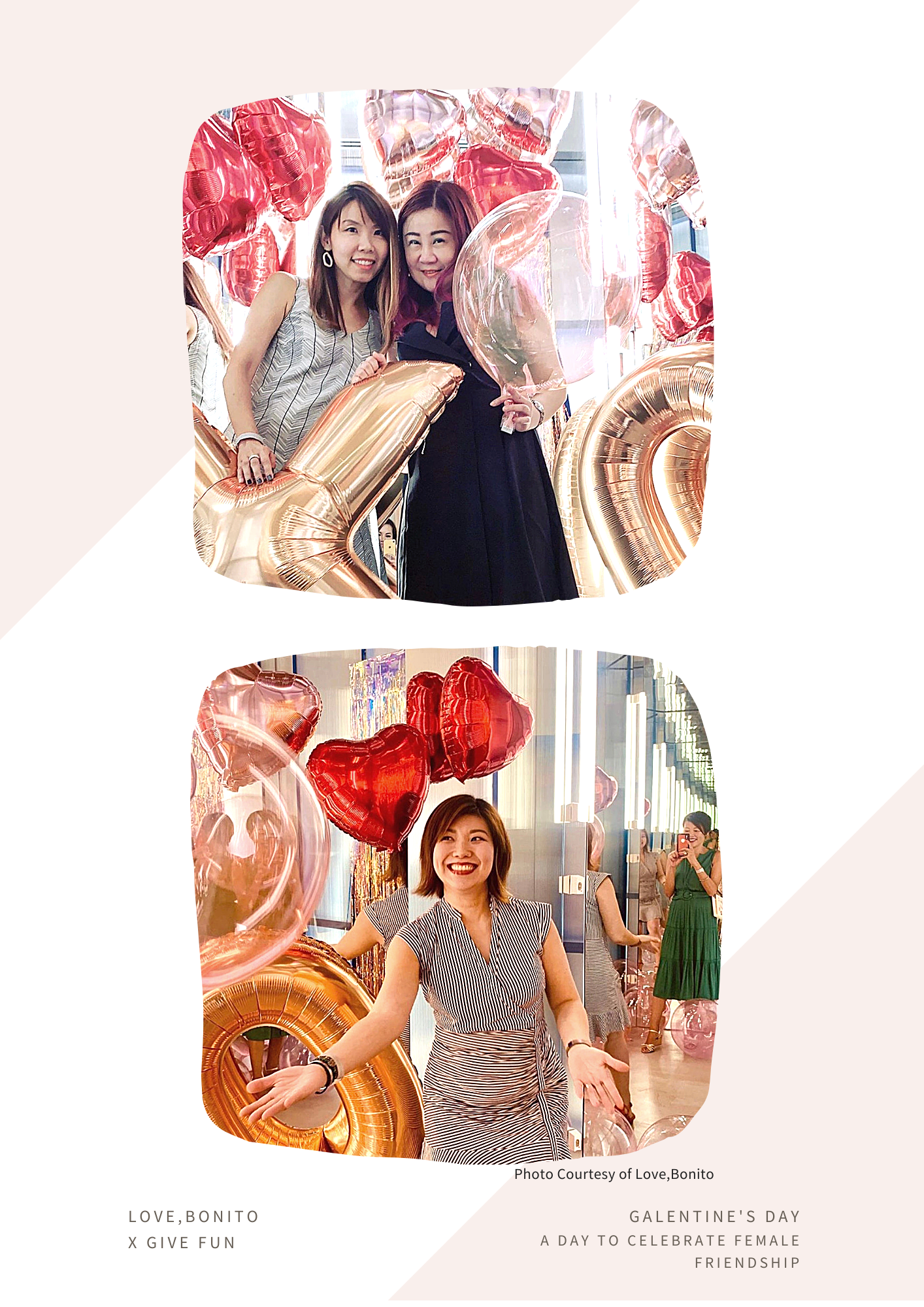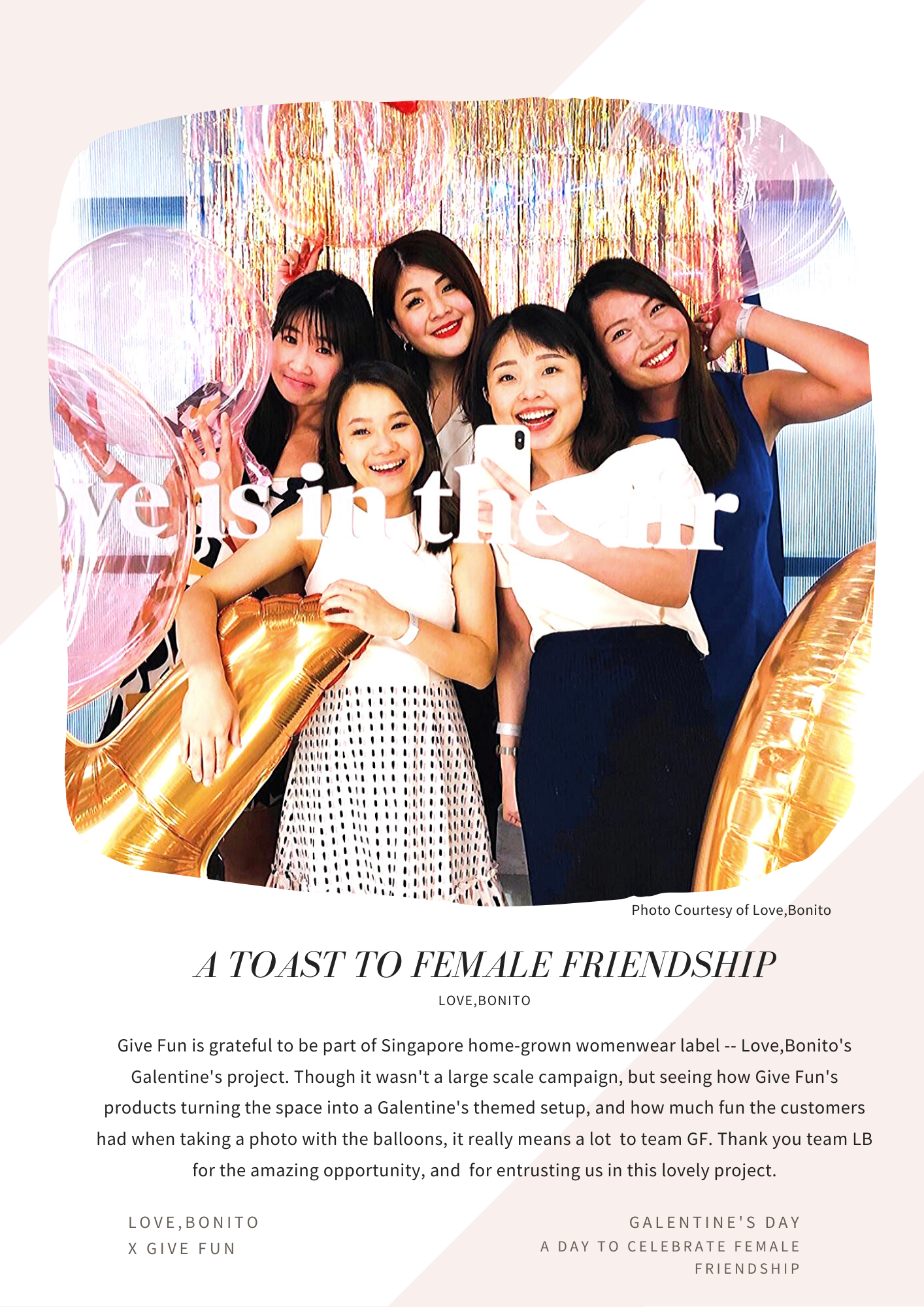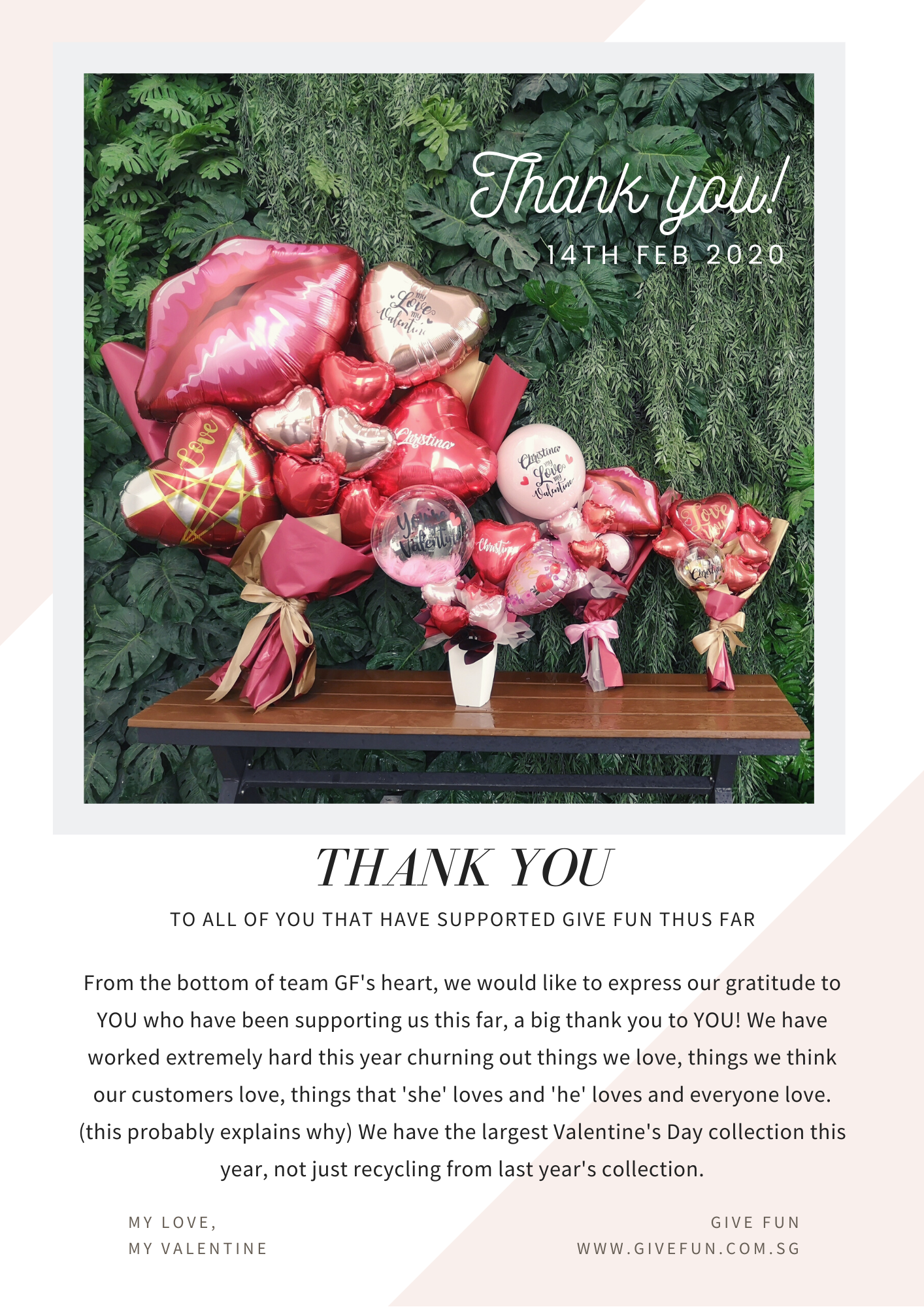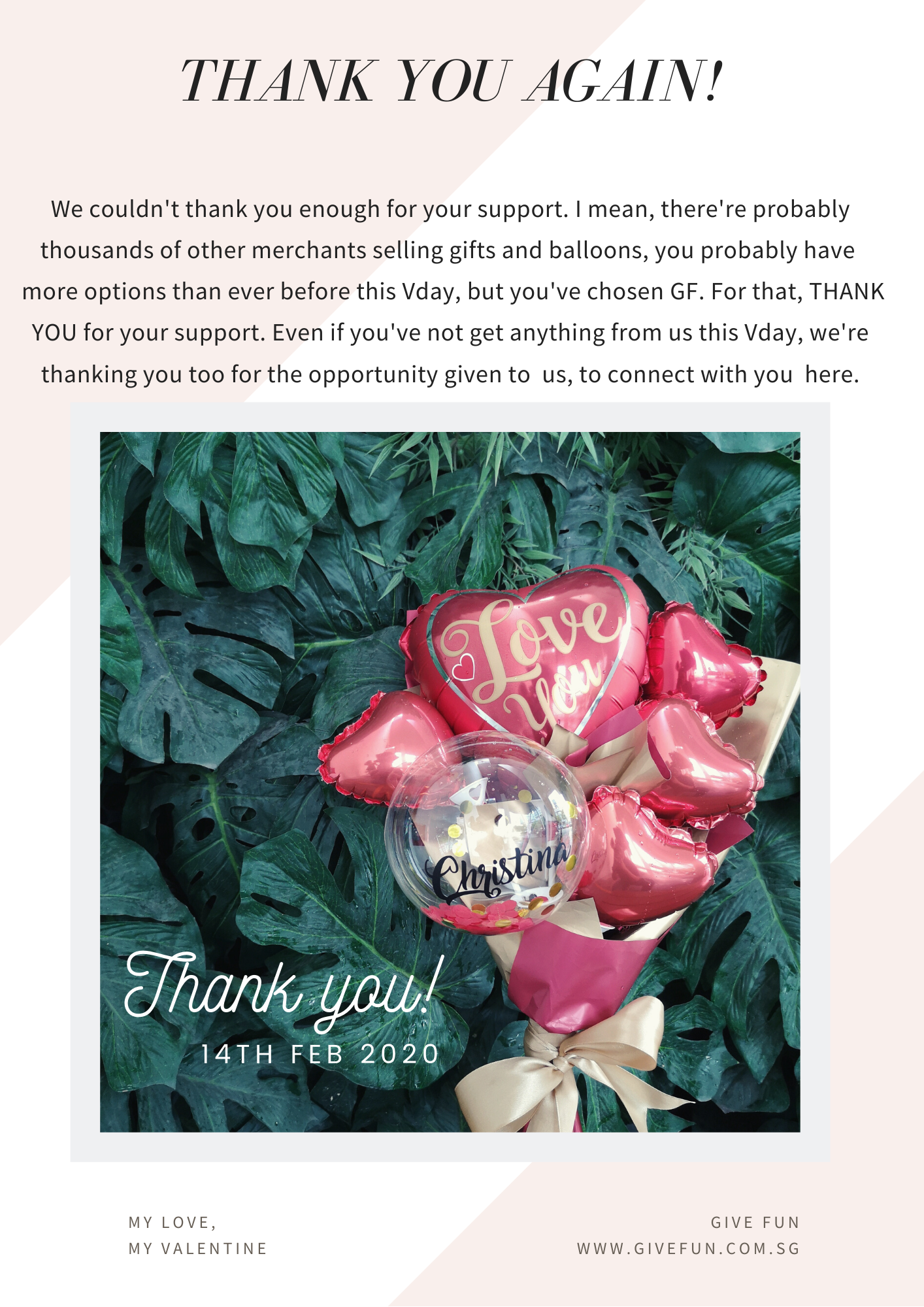 Love,Bonito
X
Give Fun
Galentine Night Event
Galentine's Day, a day for 'ladies celebrating ladies', celebrating friendship among women. This year, Love, Bonito is transforming their Instagrammable Infinity Mirror Room (why 'Infinity'? you gotta check it out youself!) in the flagship Funan outlet into a Galentine's themed Photobooth space. Give Fun is pleased to work with Cherlynn and theteam LB in this little project. So how exactly did we style up the space? Keep scrolling.
Cherlynn & team LB wanted something sweet yet not too overwhelming, so we've come up with something more elegant, complementing to the theme of Galentine's Night
"18" Heart Foil in Red and Pink. All balloons are Normal Air Filled so that they can stay fresh longer."
"A peek from our Holographic Curtain Streamer into the Infinity Mirror Room, filled with Galentine's themed balloons"
"Making a statement with our 40" Letter Foil Balloons (Normal Air Fileld). Nothing is done to the balloons except for placing them on the ground. They look gorgeous, aren't they?"
"The Infinity Mirror Room is styled entirely with our Holographic Streamer Curtain. The coolest part of these streamers? The colors change at different angle of view."
"Lastly is the floor decoration, how can we make the floor look pretty? Aha! We immediately think of these babies -- Colored Crystal Clearz balloons. Adding a hint of Pink to the Infinity Mirror Room while maintaining the trendy look."
Enjoy these photos of customers having fun at the Galentine's themed Infinity Mirror Room. Photos courtesy of Love,Bonito.
A Toast to Female Friendship
Give Fun is grateful to be part of Singapore home-grown womenwear label -- Love,Bonito's Galentine's project. Though it wasn't a large scale campaign, but seeing how Give Fun's products turning the space into a Galentine's themed setup, and how much fun the customers had when taking a photo with the balloons, it really means a lotto team GF. Thank you team LB for the amazing opportunity, andfor entrusting us in this lovely project.
Thank You
From the bottom of team GF's heart, we would like to express our gratitude to YOU who have been supporting us this far, a big thank you to YOU! We have worked extremely hard this year churning out things we love, things we think our customers love, things that 'she' loves and 'he' loves and everyone love. (this probably explains why) We have the largest Valentine's Day collection this year, not just recycling from last year's collection.
We couldn't thank you enough for your support. I mean, there're probably thousands of other merchants selling gifts and balloons, you probably havemore options than ever before this Vday, but you've chosen GF. For that, THANK YOU for your support. Even if you've not get anything from us this Vday, we're thanking you too for the opportunity given tous, to connect with youhere.