Posted by Give Fun on 20th Apr 2015
On March (sorry for procrastinating), we're very glad to have the opportunity to collaborate with a local online fashion label store Jenesyss www.jenesyss.com for their Style Journal photoshoot.
About Jenesyss
Jenesyss aspires to provide every fashion-forward individual a global platform to turn to for inspiration. Jenesyss emphasizes on style journalism to put forth the portrayal of fashion concepts that are bold, timeless and always chic. We express classics with a modern twist, ensuring an eclectic style suited for all occasions.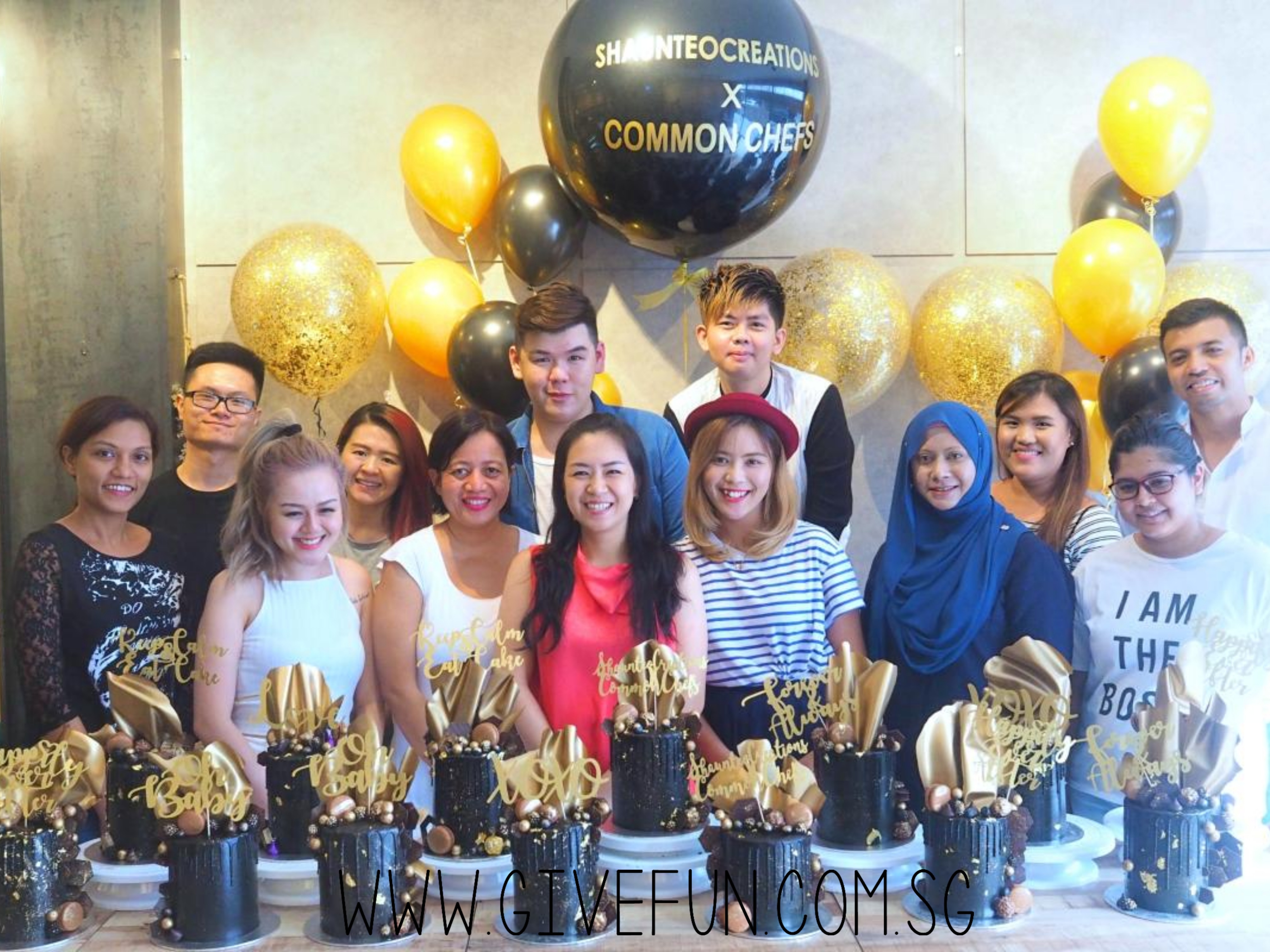 Our Giant 36inch Latex Balloons (in Purple, White, Transparent Clear, Blue, Pink, Yellow Colors) were inflated with Helium in varying size and tied in varying lengths to create a stunning balloon background as requested by Gwen.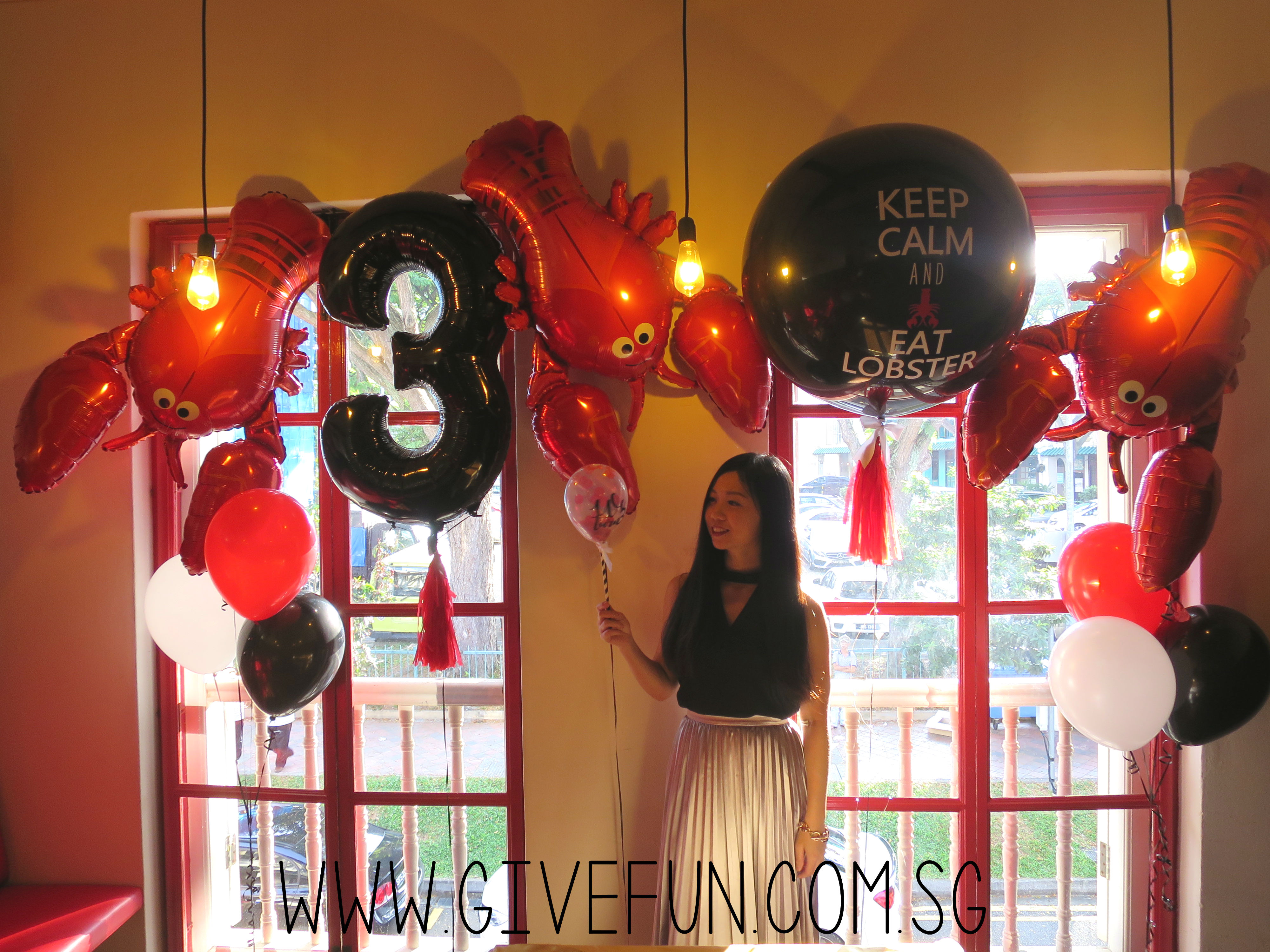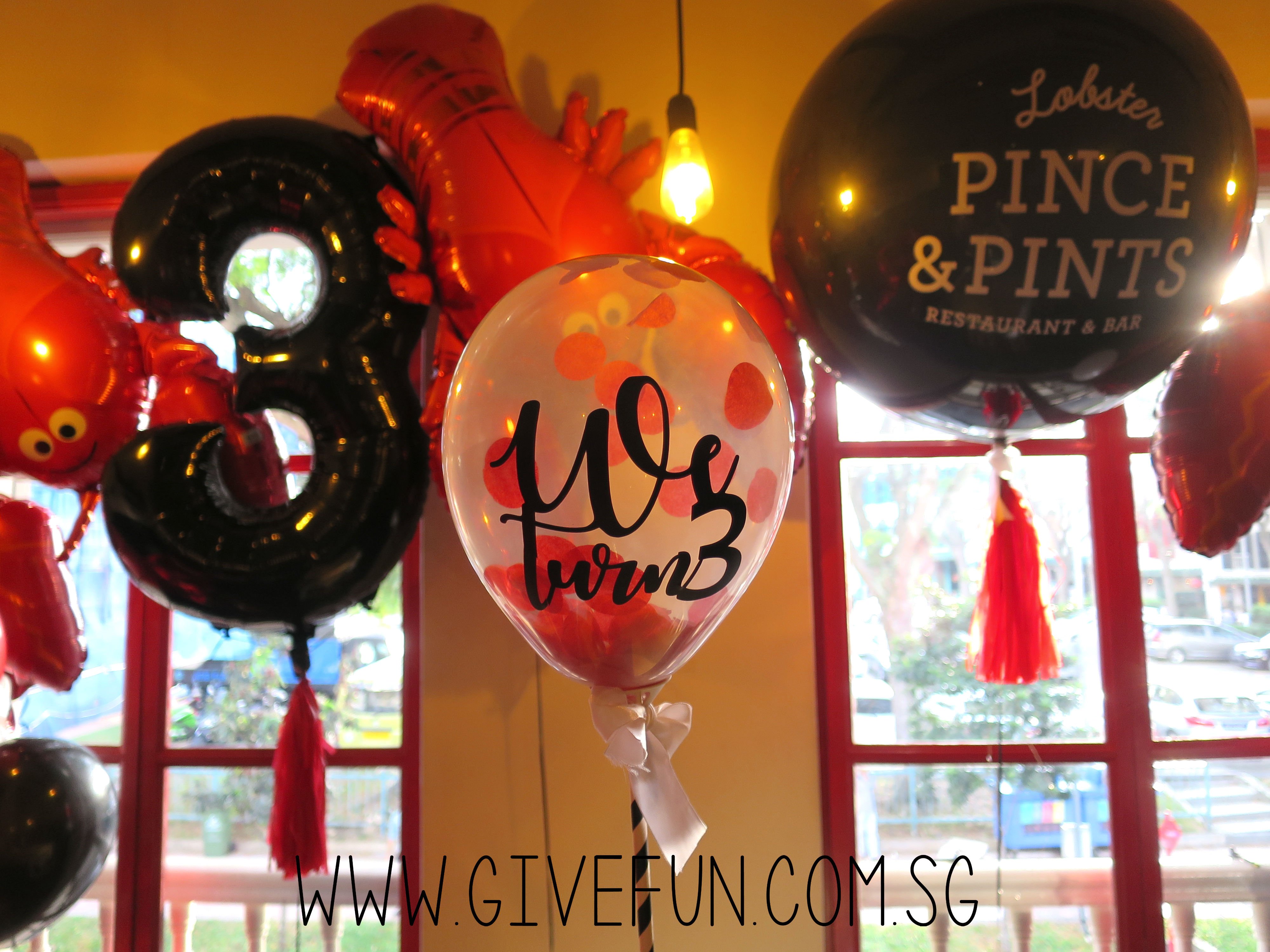 We really adore how the effects turned out, it shows our balloon stylists their efforts to wake up at 5AM to prepare the balloons was all worth it! All the Helium Inflated Balloons were delivered by Give Fun delivery team to Victoria Concert Hall on 8.30AM.
Ps:// Pardon us for the little too 'outstanding' balloon weights. We make it a tad heavier (and so they appeared bigger) to prevent it from flying out of place when it's windy as it was an outdoor photoshoot.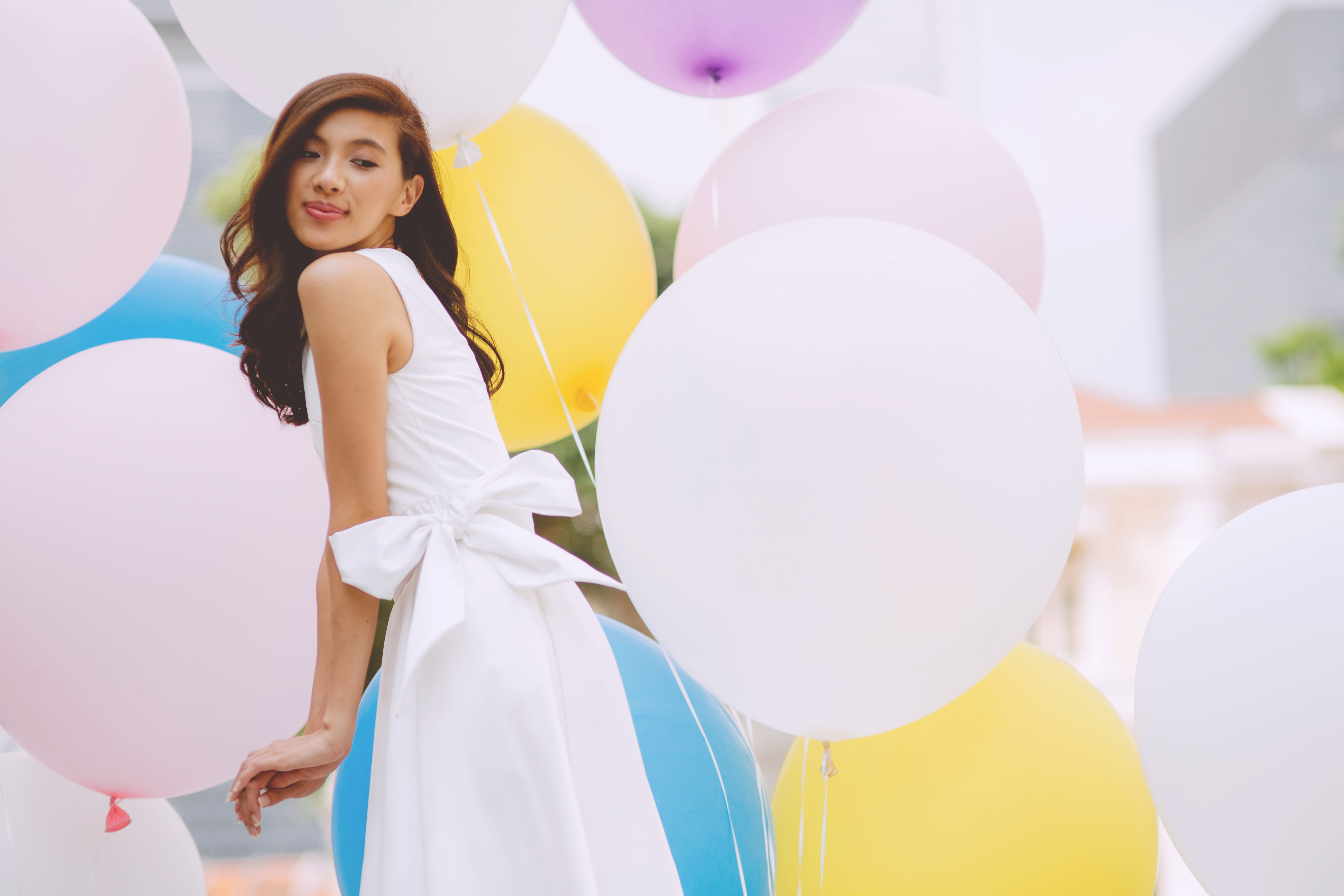 Dealing with a total of 19pcs balloons are not easy at all, the team really did an awesome job looking at the outcome of the photos! The Giant Latex Balloons are made of helium-grade durable latex, it can float in the air for approximately 12 hours and it won't easily burst. (Disclaimer: It depends on weather condition and if the balloons are handle with care)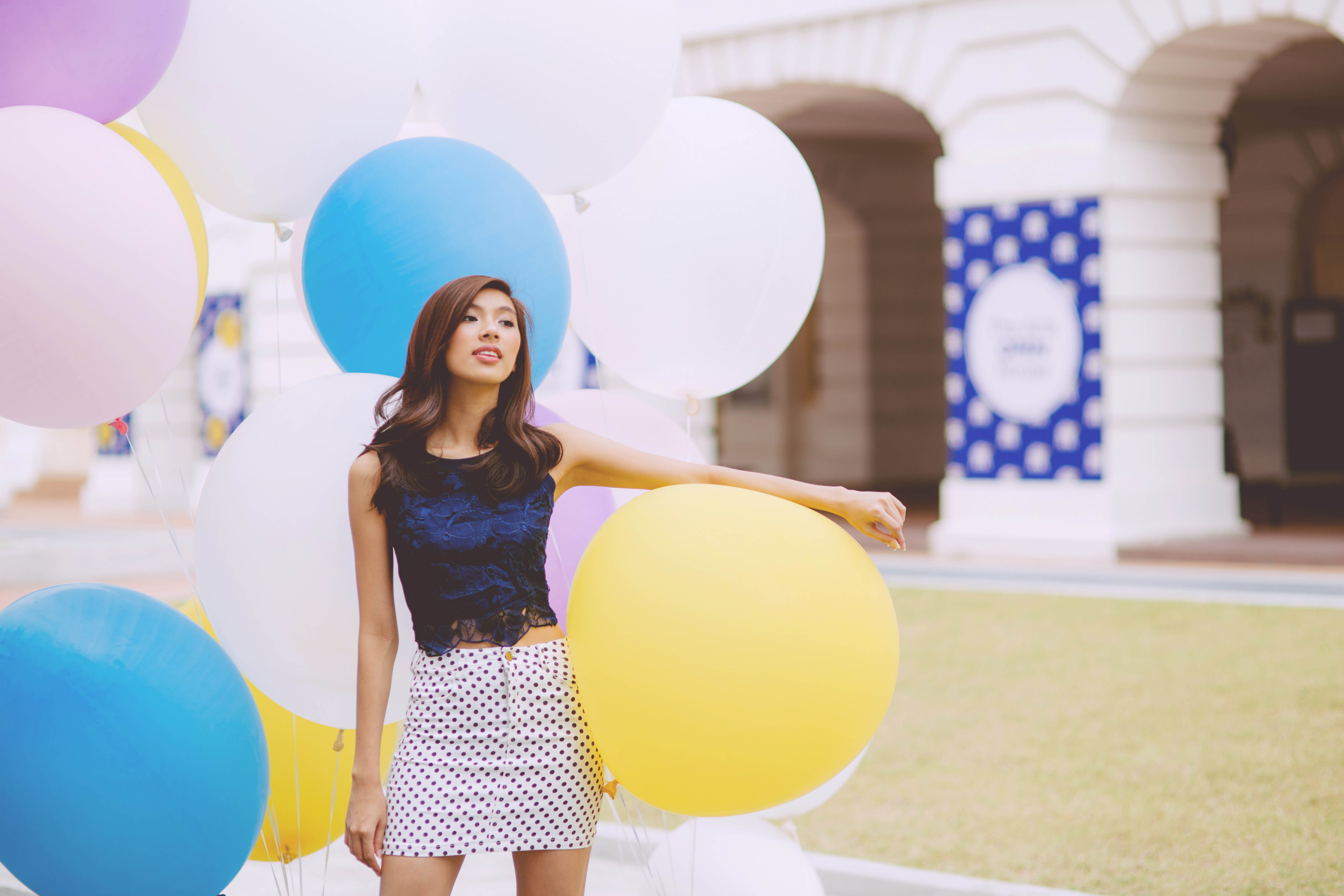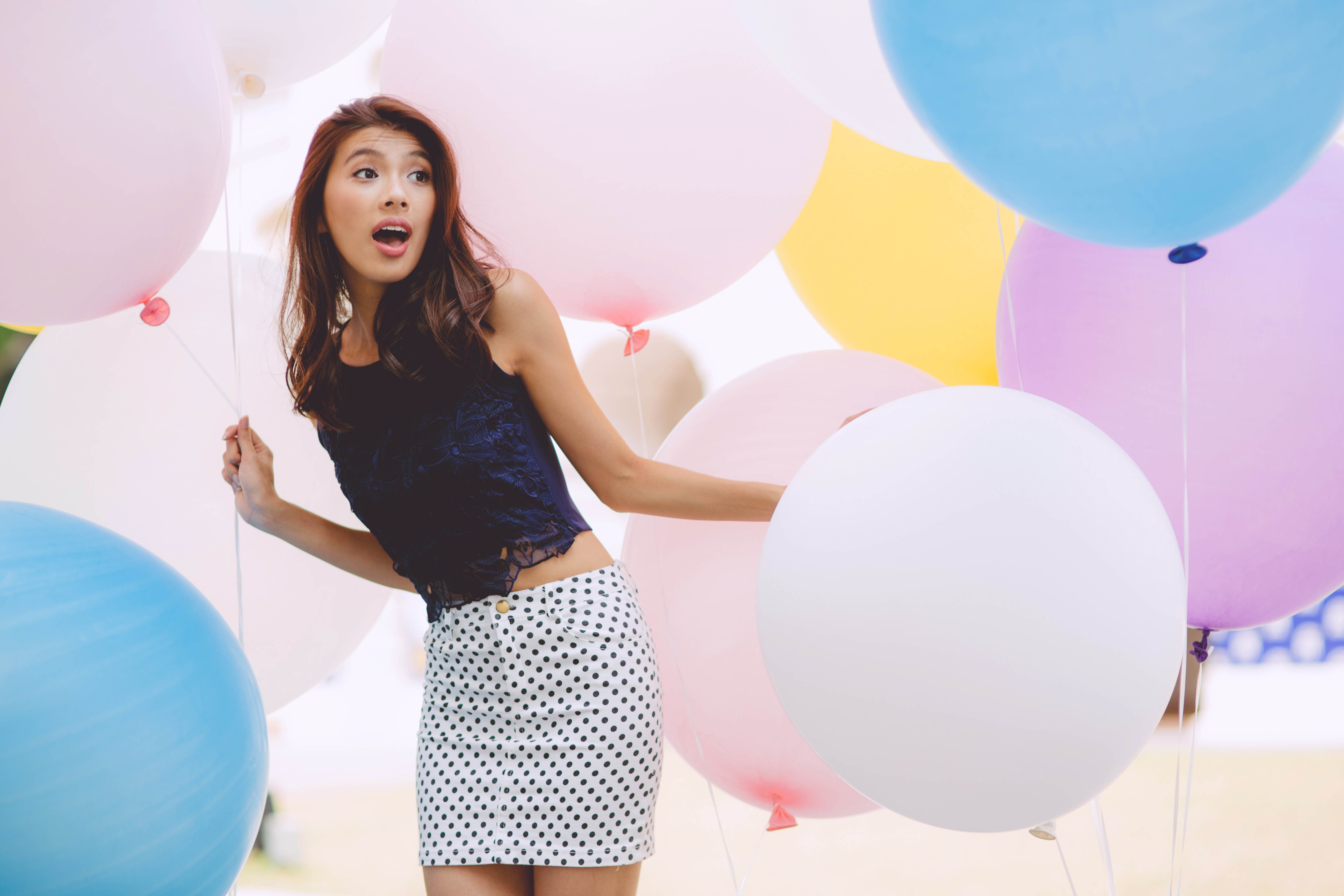 <3<3<3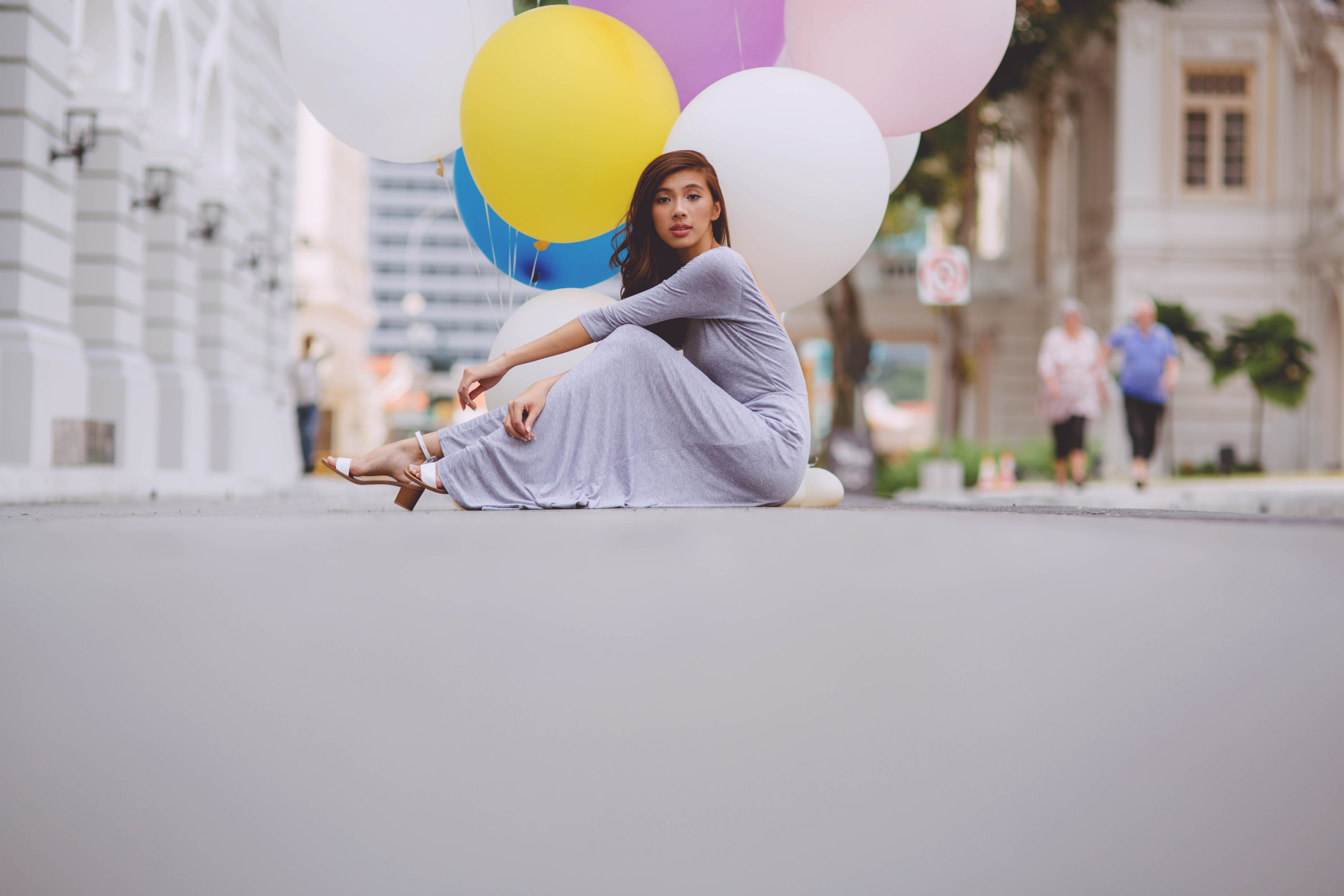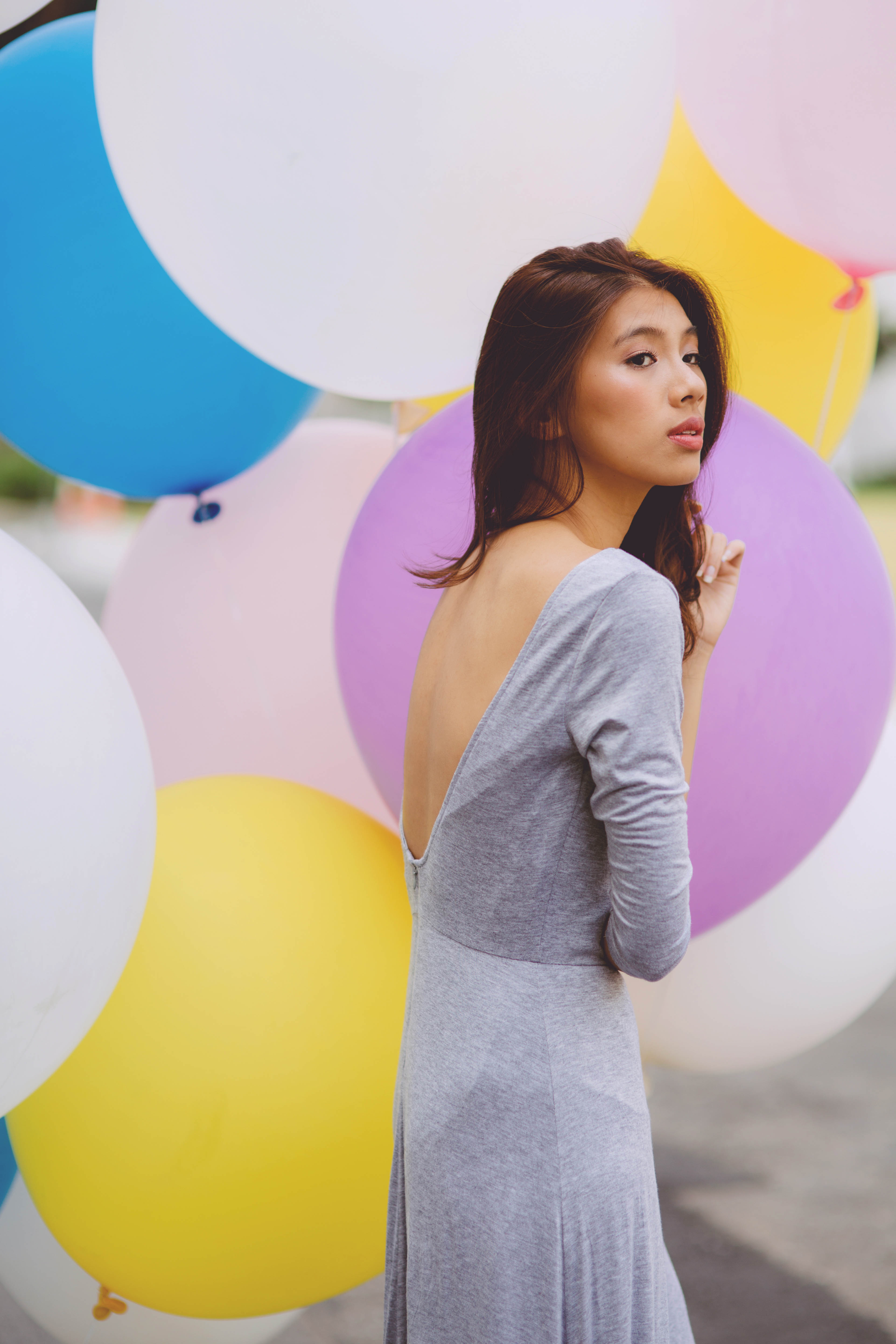 "If you never chase your dream, you will never catch them."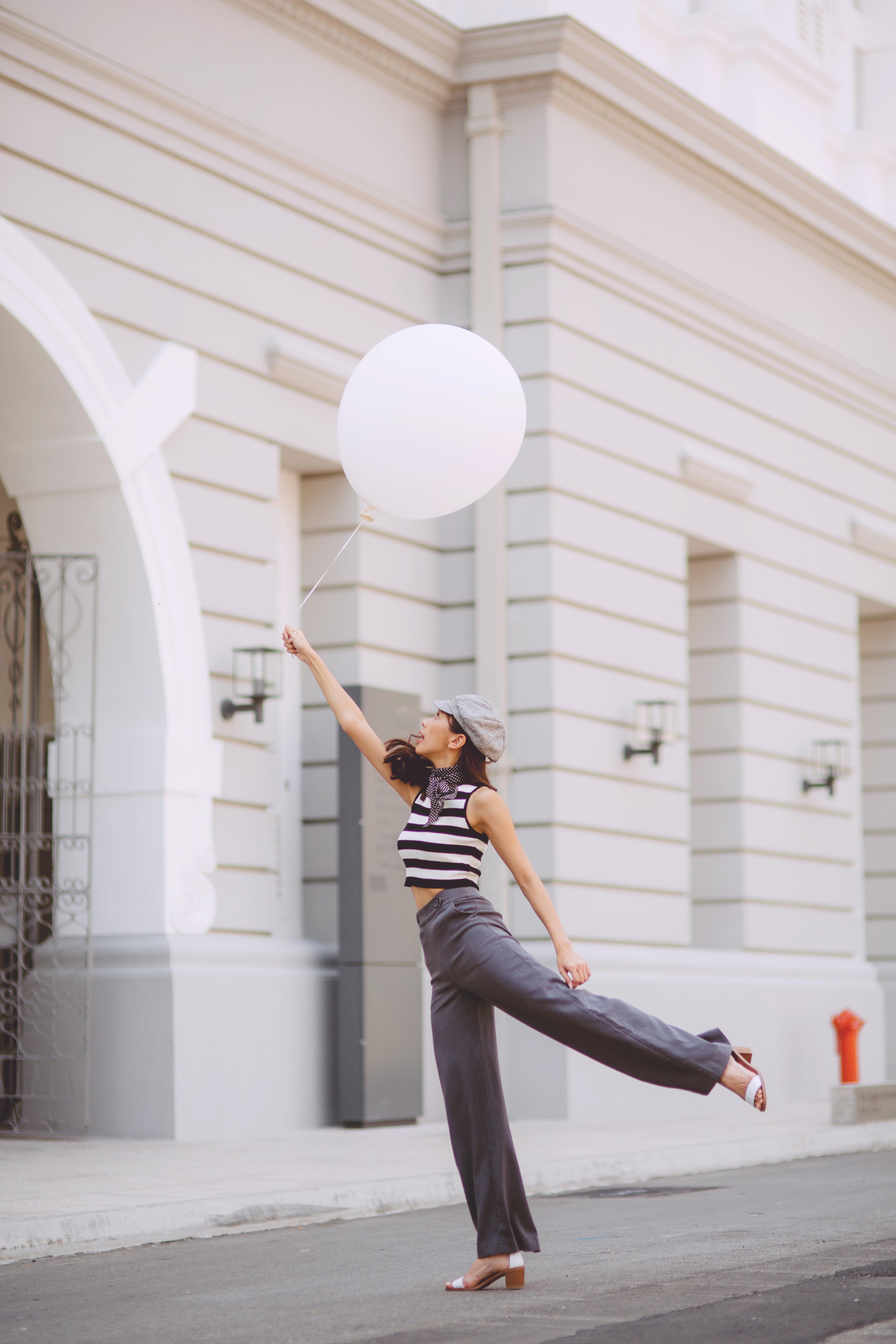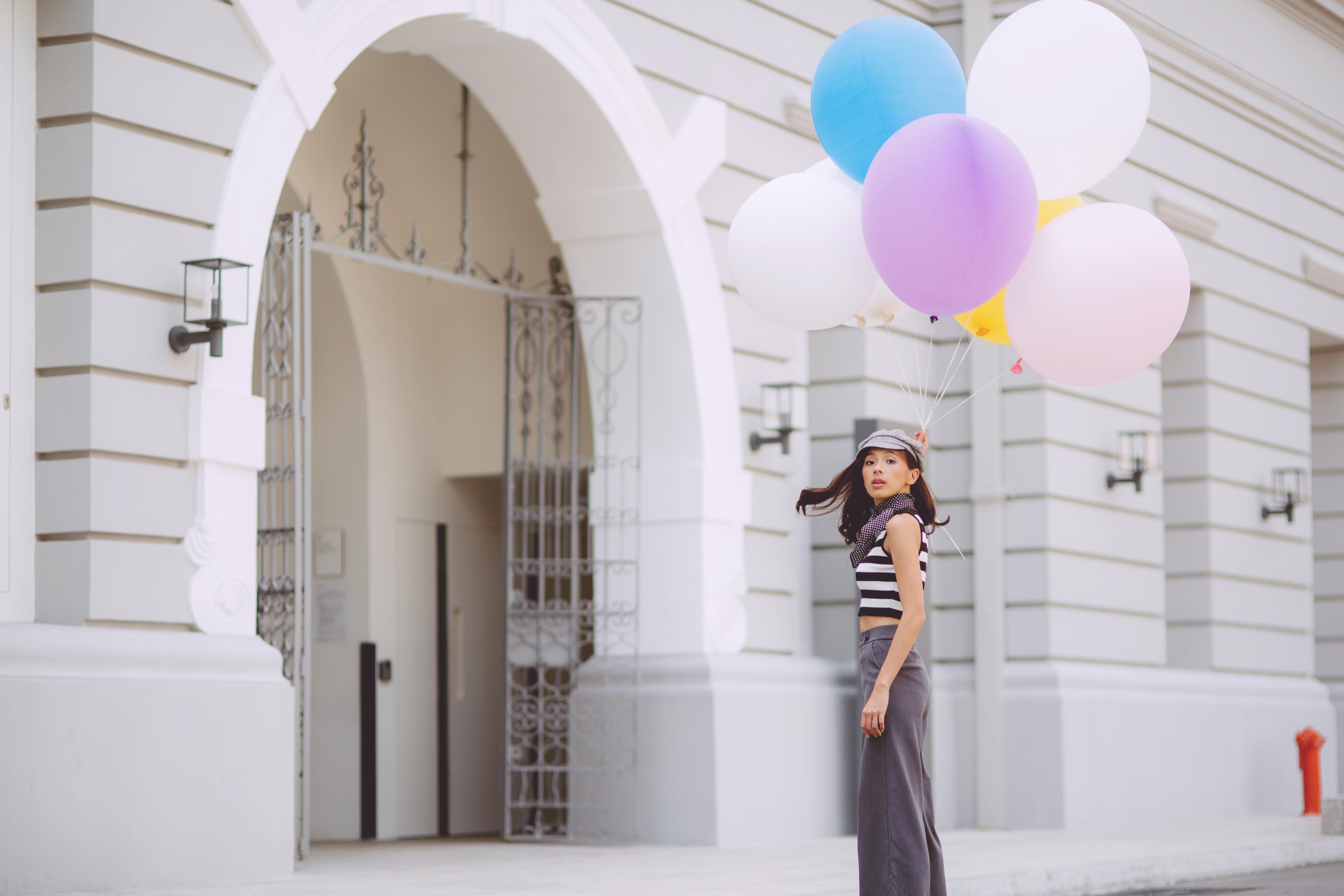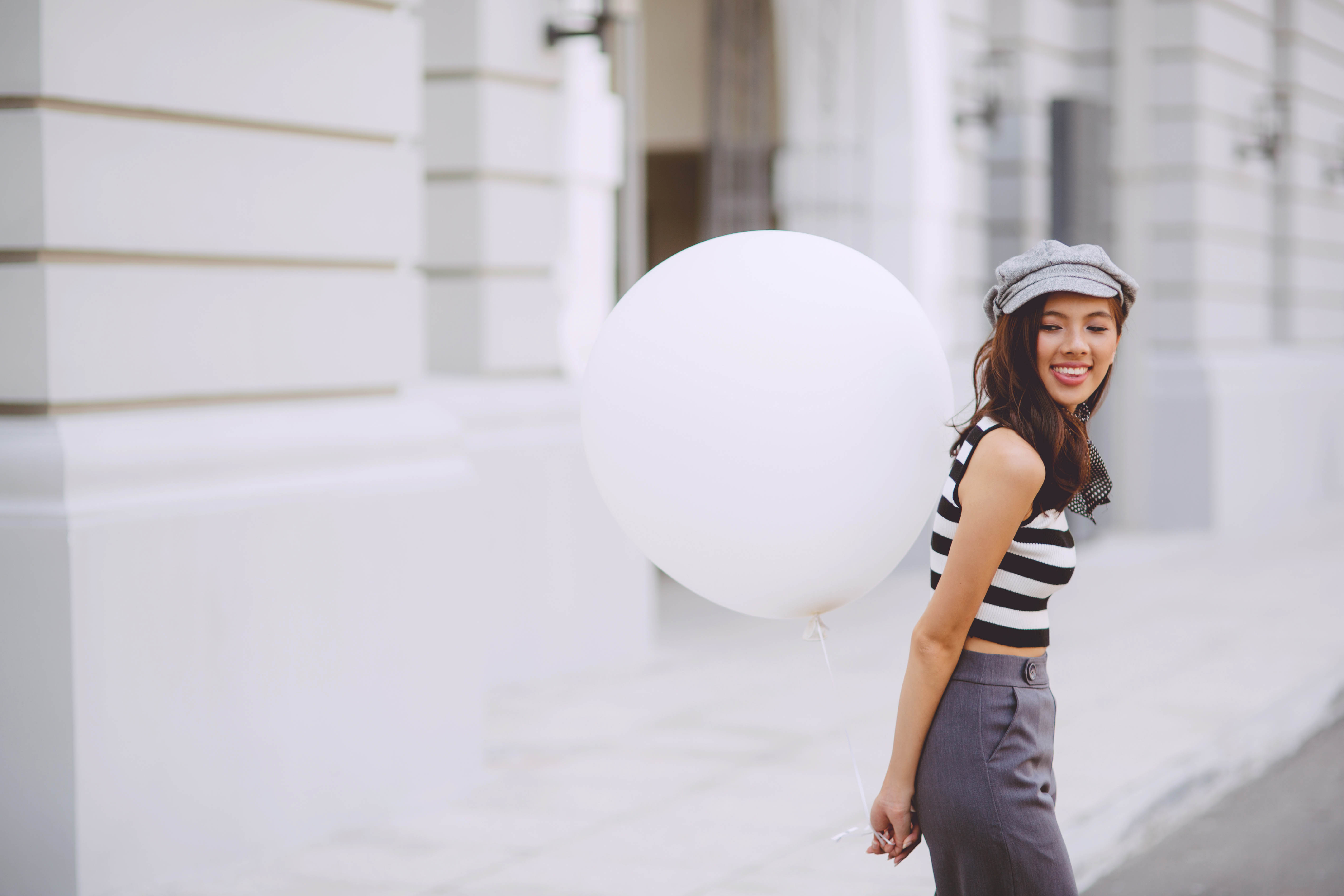 Once again, thanks for having us Jenesyss, it's been a pleasure working with you Geraldine! Pop over now to http://www.jenesyss.com/content/7-stylejournals to have a full look of the Style Journal!
Balloons: Give Fun
Photography: Pixioo
Model: Cleo Chew
Styling: Jenesyss