Posted by Give Fun on 9th Feb 2017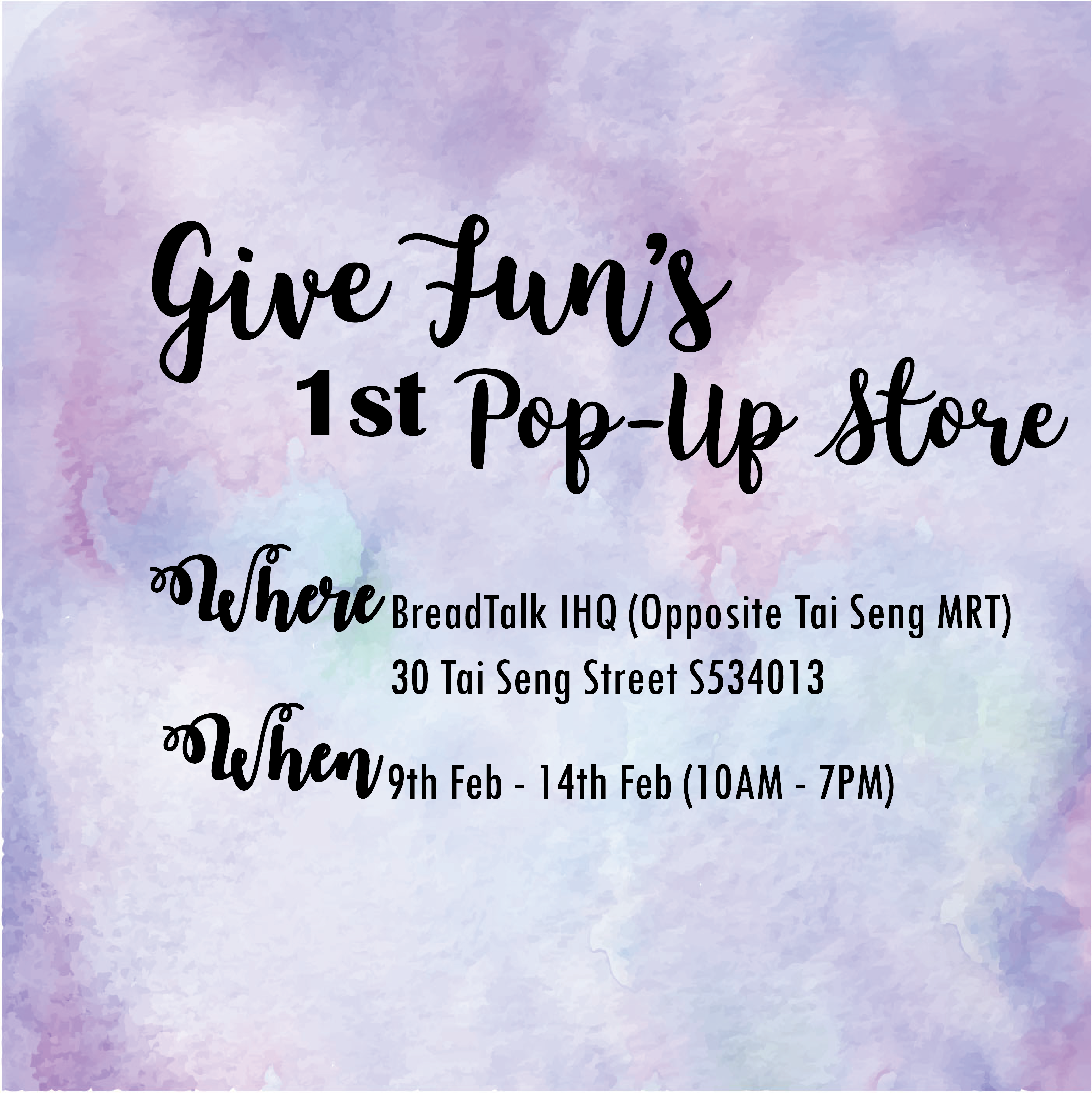 Hello peeps, we are very excited to announce (hope it's never too late) that we will be having our very first Pop-Up Store at BreadTalk IHQ (opposite Tai Seng Mrt) for 6 days! This is a little milestone for our team!
We've been working round the clock for this upcoming Valentine's Day with orders fulfillment, after just a few days of CNY break, and we've decided to do it just for you! You can now drop by to physically shop for our range of party supplies and Helium Balloons! Ps:// We can't bring the whole warehouse's inventories to showcase them on the shelf, but we have our really popular items like Personalised Balloons, Paper Decorations such as Flower Pom Poms, Tassels Garland, Buntings etc for sale!
We'll be also introducing a new range of Valentine's Day Lovely Heart balloons exclusively at Pop-Up Store!
What's more? We are giving away 10% storewide discount at the Pop-Up Store during these 6 days! So come talk to us and say hi! ToastBox is just opposite of our pop up store, you may enjoy a cup of coffee (kopi peng is our favorite!) or have a relaxing afternoon tea there too!
Our warehouse office will be still operating as usual, you may still place your order online and opt for Delivery or Self Collection as per normal!
Give Fun's 1st Pop Up Store
Date: 9th Feb 2017 (Thurs) - 14th Feb 2017 (Tues)
Time: 10am-7pm
Location: Breadtalk IHQ
Address: 30 Tai Seng Street, Singapore 534013
MRT: Circle Line, Tai Seng MRT (Take Exit B, about 5 mins walk)
BUS: Bus Stop No. B70299 - 22, 24, 28, 43, 58, 62, 70, 70M, 76, 80, 93 and 158
Bus Stop No. B71011 - 90, 93 and 151
You can also refer to the map here http://www.breadtalkihq.com/locateus.html
SEE YOU!!!