Posted by Give Fun on 16th Jun 2017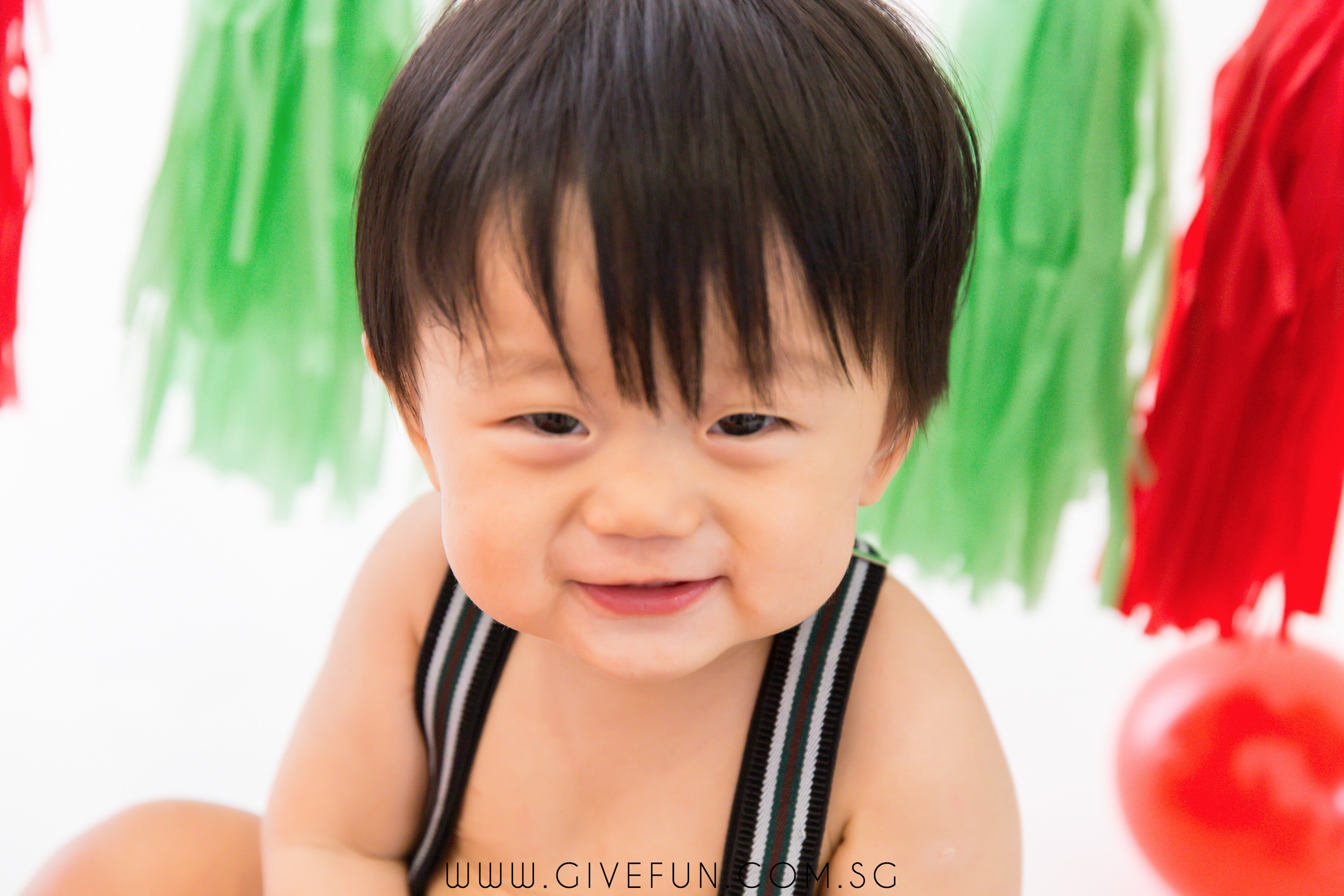 Our second boy is ONE!
It only felt like yesterday when our little charming boy is born, right before his big brother turned 2.
In a blink of eyes, from a tiny and fragile little 3.5kg munchkin who is always crying for milk all the time in his first month, to now a little man that is able to feed himself (thanks to Baby Led Weaning) well, to self-soothe to sleep in his own cot, to be able to play independently, to point to things that he wants or attracts him, to call "Mama" in his sweetest tones, to dance along with nursery rhymes and rhythms, to be a friendly boy towards families and friends (even strangers) and many more milestones achieved in this short 12 months. Time really flies!
Being a second child, as much as we have tried hard, you are still getting lesser privilege and attention as compared to your big brother. But we still love you the same, and more. and remember you're blessed to have a loving brother to grow up with you.
We know that you will not always be this mini, be this cuddly, and we hope to freeze this memories forever and only picture will last a lifetime!
Thank you Bambini Photography for doing a great job in capturing these beautiful memories for our family to keep for a lifetime! What a brilliant idea when Yong En from Bambini came up with an idea of doing a Fruit Smash instead of the usual Cake Smash for Tyler! We enjoy doing it and so do the boys!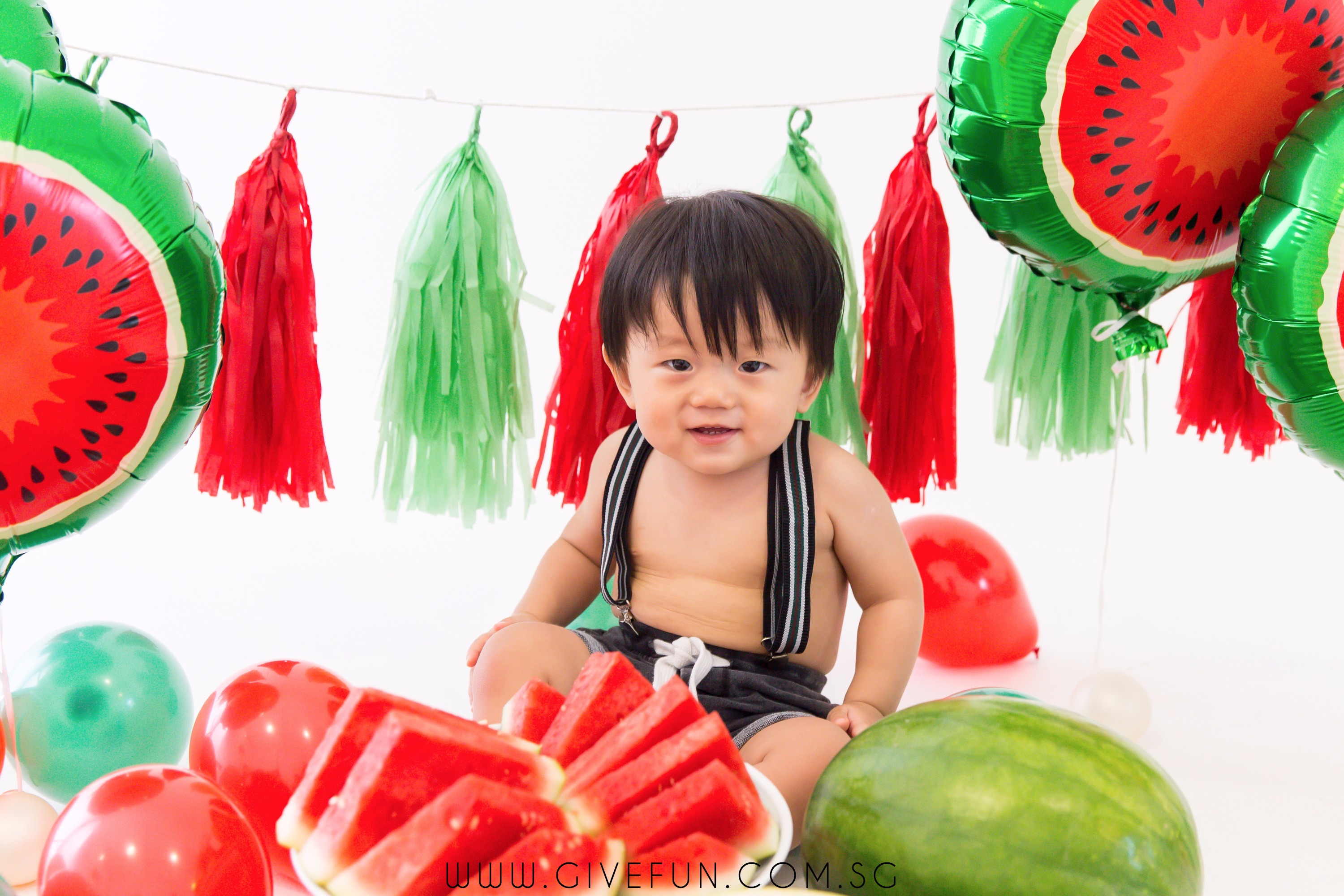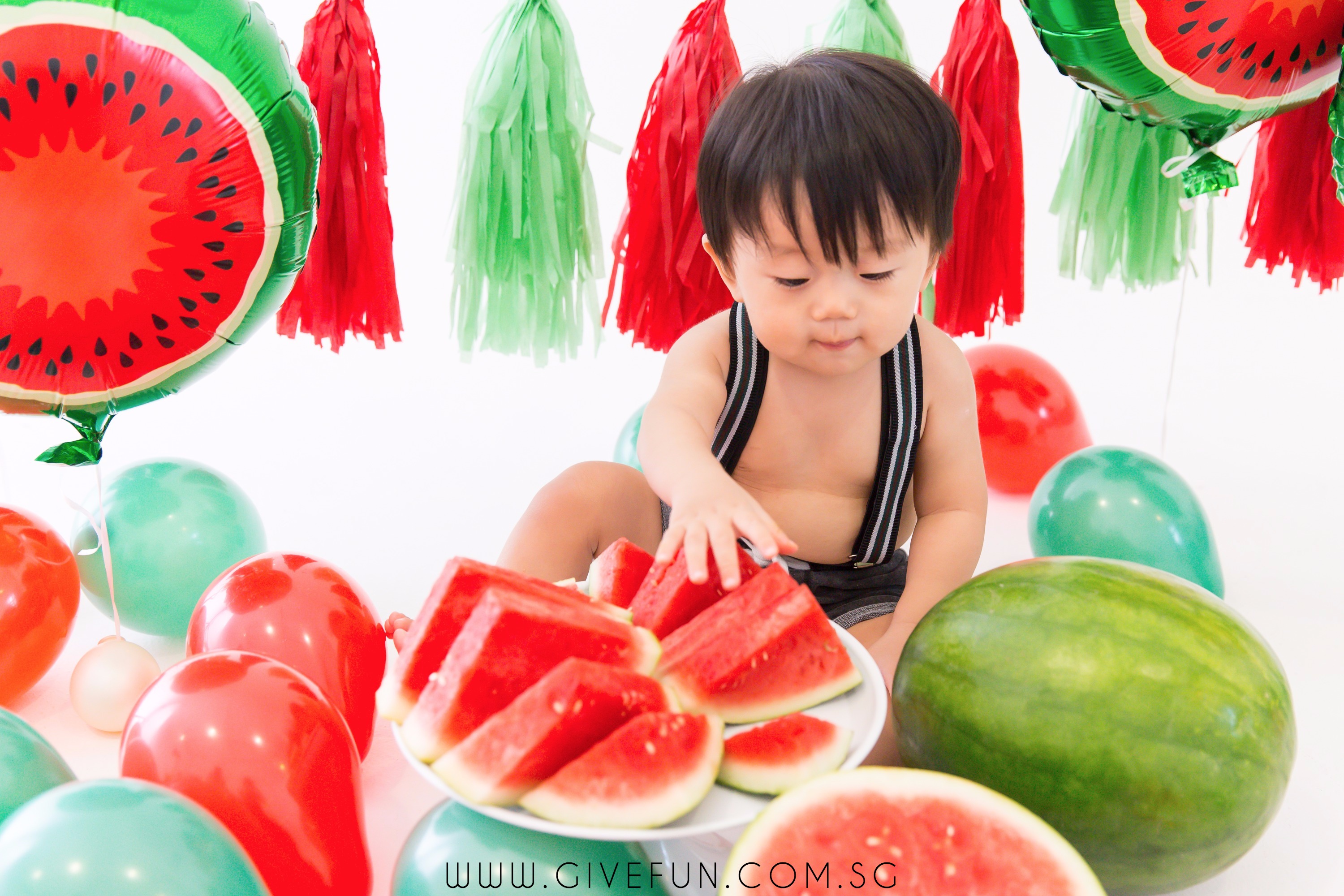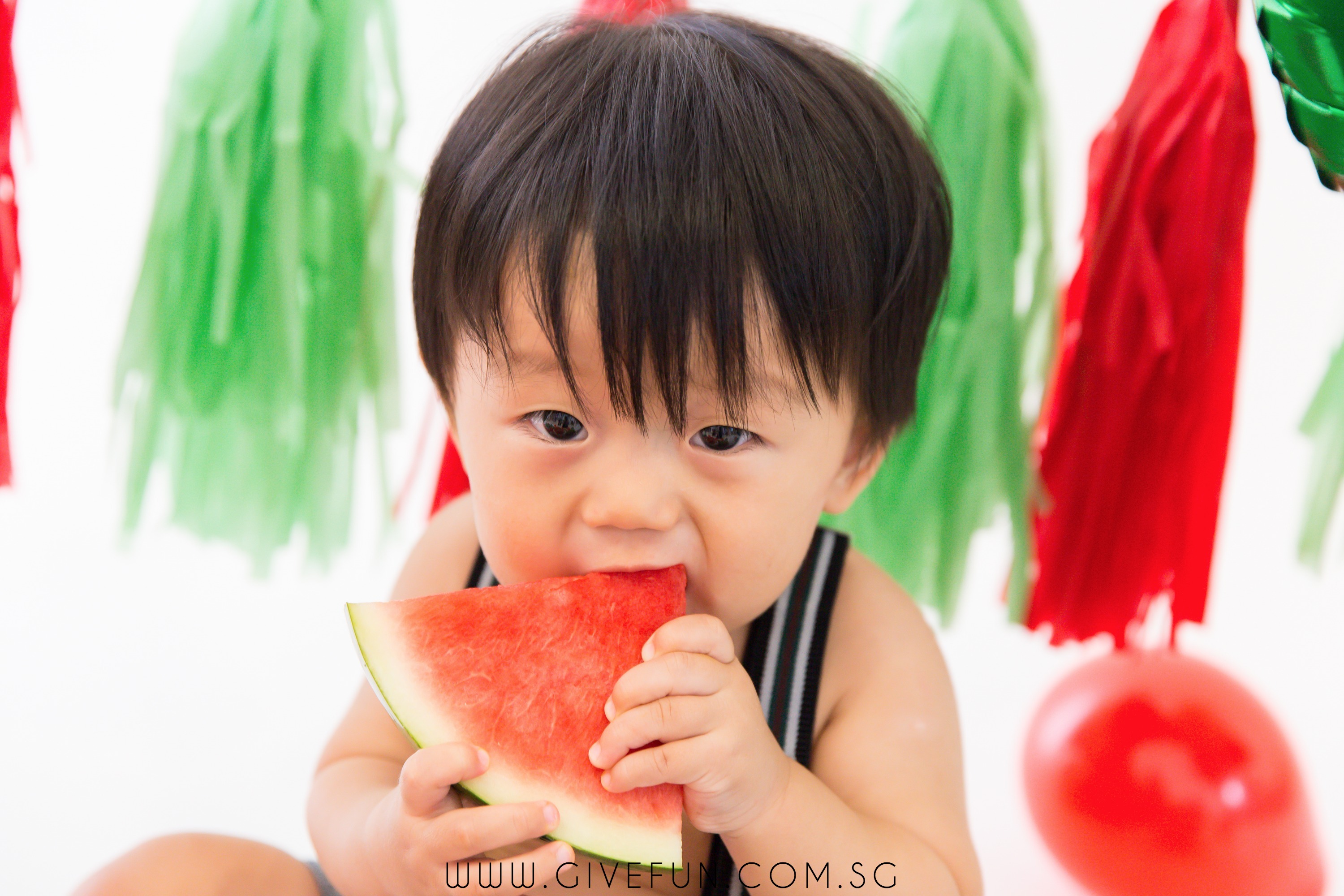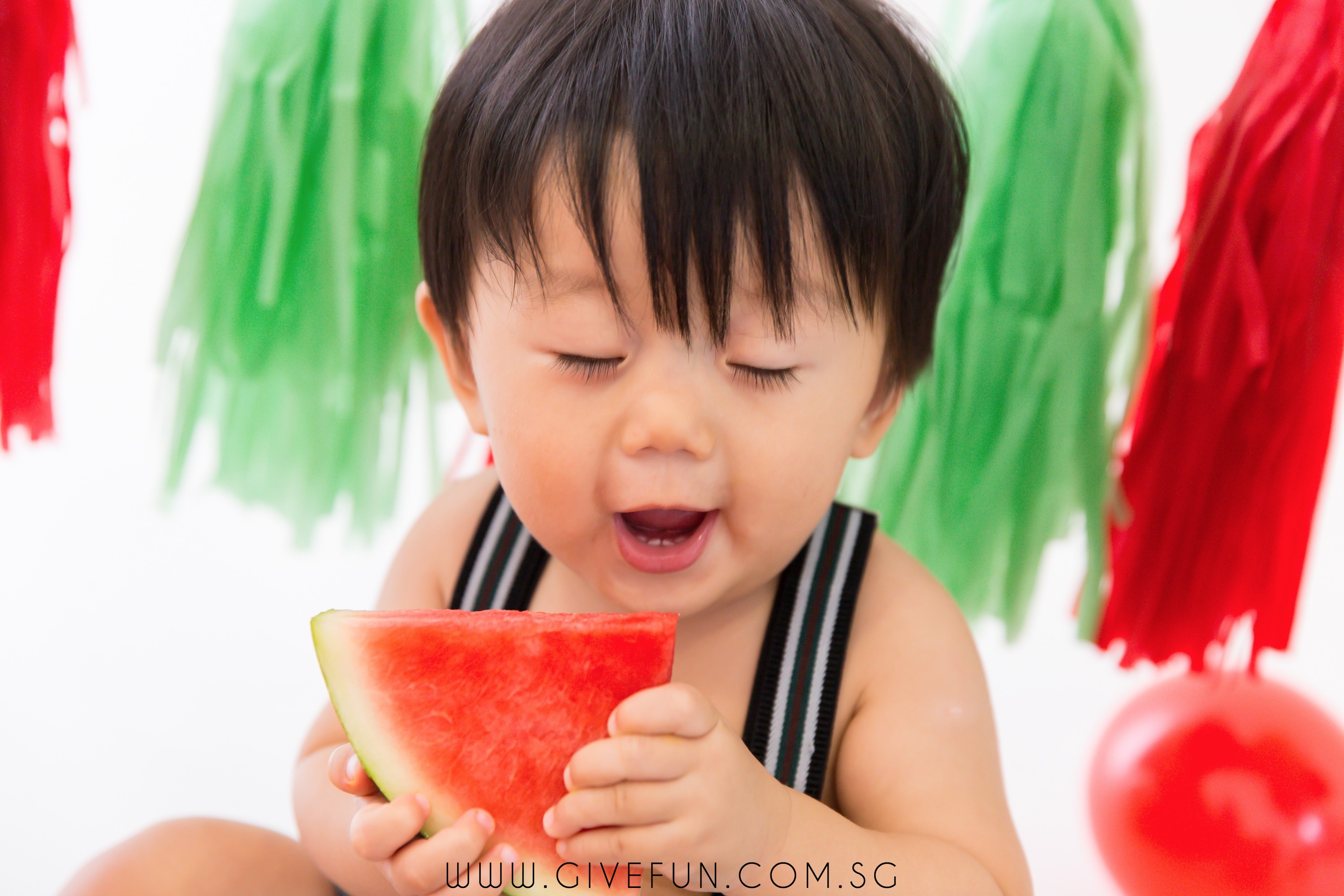 A slice of watermelon a day, keep smiling everyday. 'Watermelon tastes so yummmy' - Baby T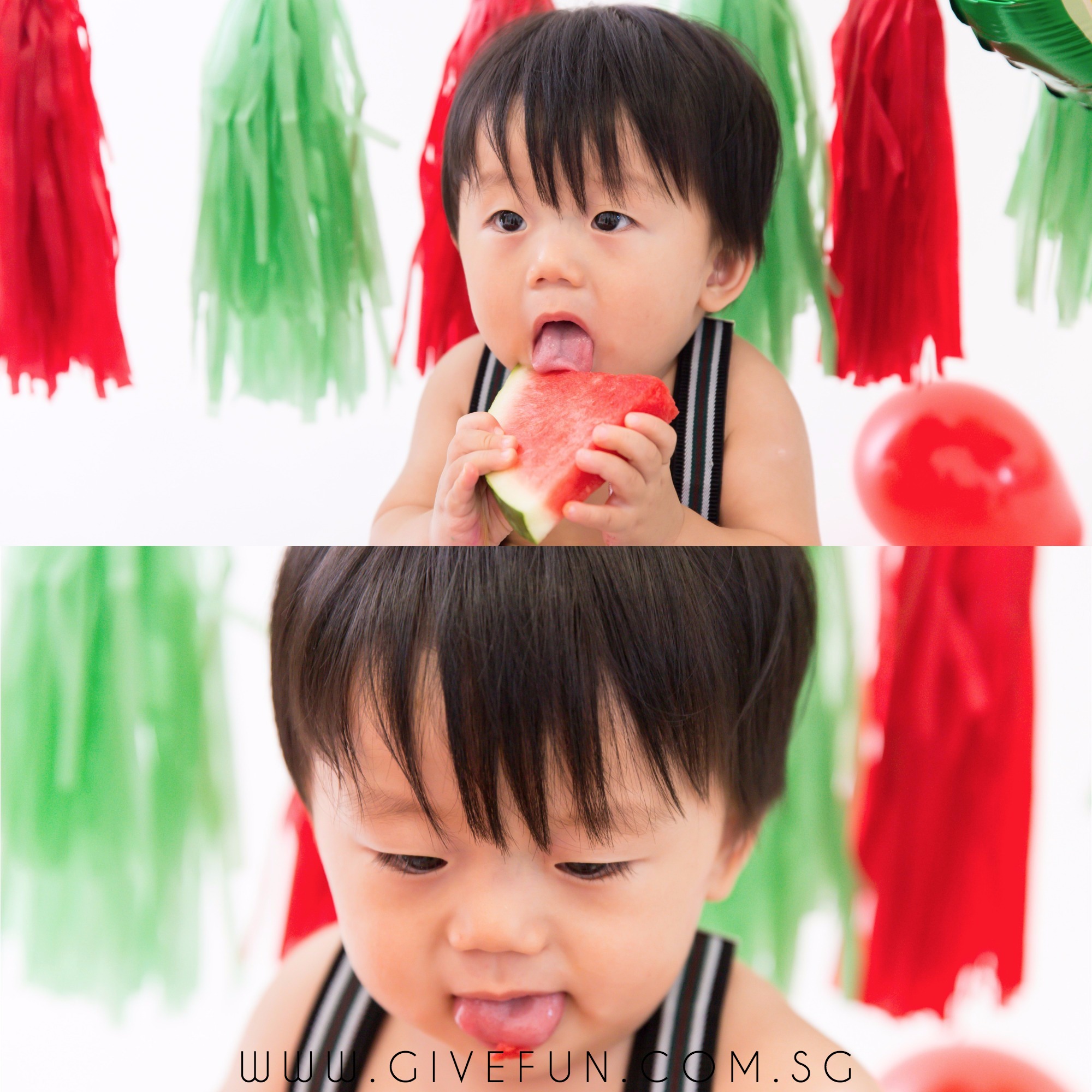 Because I have a brother, I always have a friend.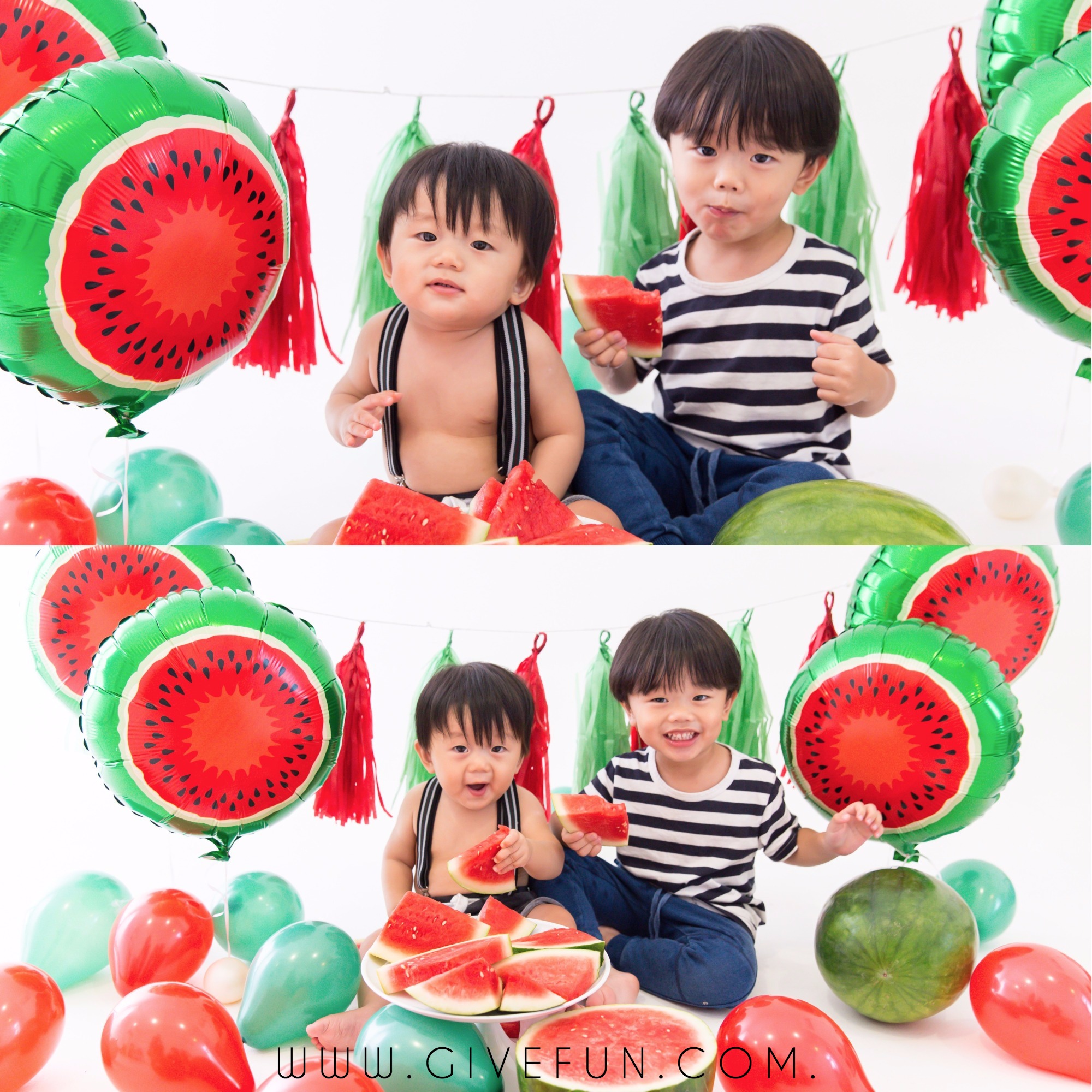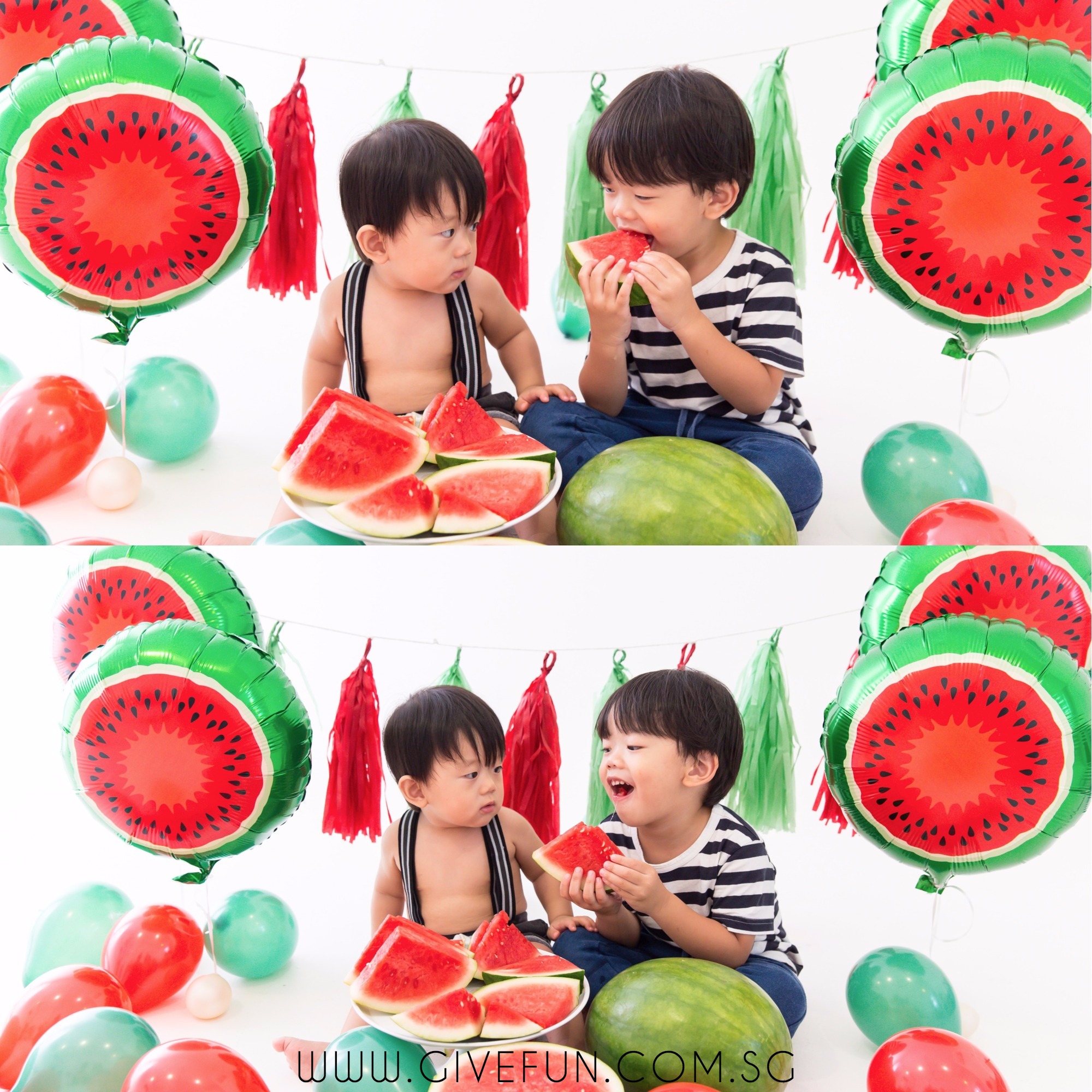 All Decors and Balloons are from Give Fun
1. Watermelon Balloon and other Fruit Slice Foil Balloons: https://www.givefun.com.sg/party-fruit-slice-foil-...
2. Mini 5inch Fashion Color Round Latex Balloons: https://www.givefun.com.sg/5-mini-fashion-color-round-latex-balloons-18-colors/
3. Tassels Garland: https://www.givefun.com.sg/tassels-garlands/
4. Cake Stand: https://www.givefun.com.sg/cake-stand-white-large/
It's very pleasant experience shooting with Bambini Photography team, we love their studio that feels like our home. For photography services, you may contact Bambini Photography team at 87171558 or visit http://www.bambiniphoto.sg