Posted by Give Fun on 20th Sep 2018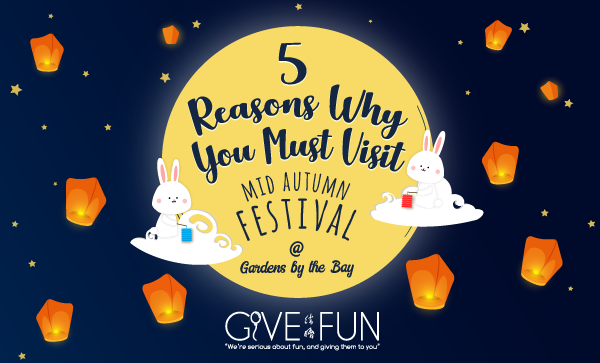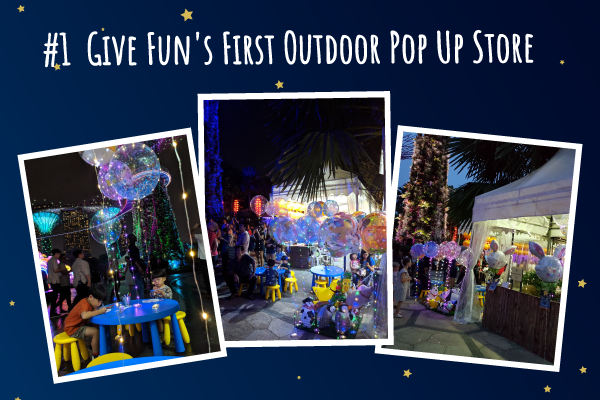 #1: We're so proud to be part of the Mid Autumn Festival @ Gardens by the Bay, and it's our virgin experience running an outdoor pop-up store at Singapore's iconic Gardens by the Bay. We're grateful for the opportunity given by the organiser for having the faith and trust in us. We have only one objective for this Mid Autumn Festival's Pop-Up Store, which is the same vision on why Give Fun is started -- to Give Fun. We're bringing in many exciting items to the pop-up, scroll down to check out more, drop by to say hi to team Give Fun!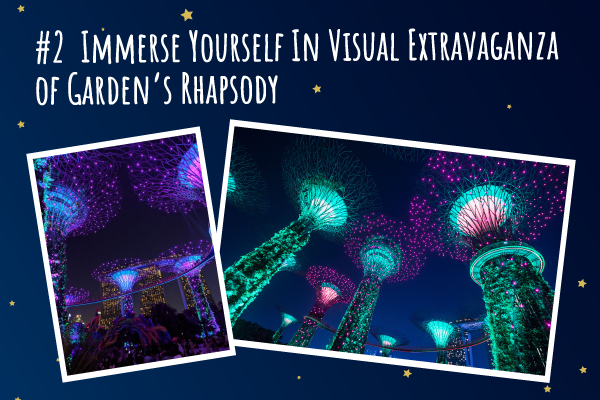 #2: Adding to the Mid-Autumn festivities is a special edition of the Garden Rhapsody! Immerse yourself in a breathtaking choreography of lights and music inspired by legends and songs of the moon. Available daily at 7:45pm and 8:45pm, our suggestion to you is: DO NOT MISS IT!
Enjoy and be mesmerised.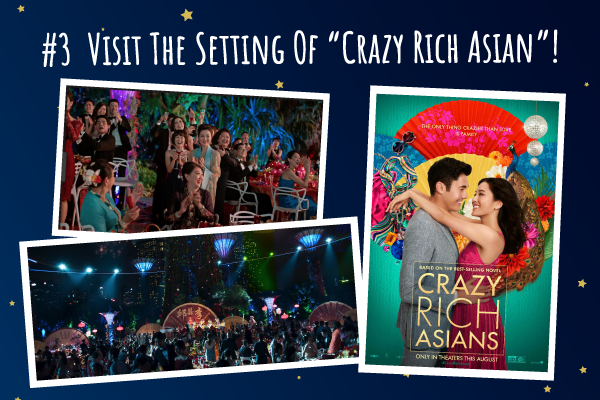 #3: Have you watch "Crazy Rich Asian" on the big screen? If yes, then we're sure you'll not forget the climatic and lavish evening wedding reception scene of Colin Khoo and Araminta Lee which took place at Garden's by the Bay -- Supertree Grove. Let's visit or revisit this place, have a peaceful stroll around the Garden, you'll start to re-appreciate the city's iconic park again!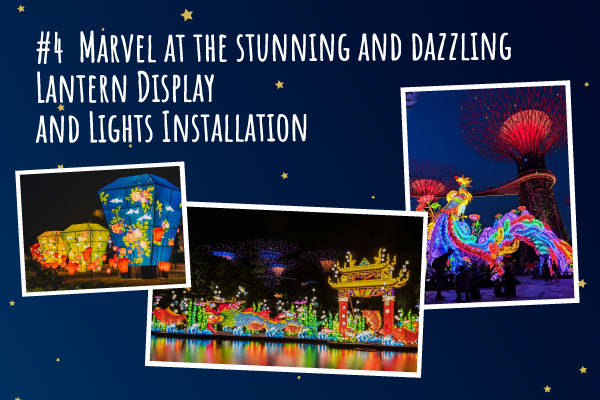 #4: We're pretty sure you've saw some of the amazing photos through Instagram and Facebook, so why not take a trip down and see it with your own eyes? In "Leaping over the Dragon's Gate", the widest lantern set to date spanning 70m across water, carps brave the strong currents as they swim upstream towards the Dragon's Gate in the hope of turning into a dragon. Another highlight is the "The Phoenix and the Peony", oh-so-Instagrammable!
P/S: Make sure your phone or camera is fully charged because you'll be taking tons of photos here.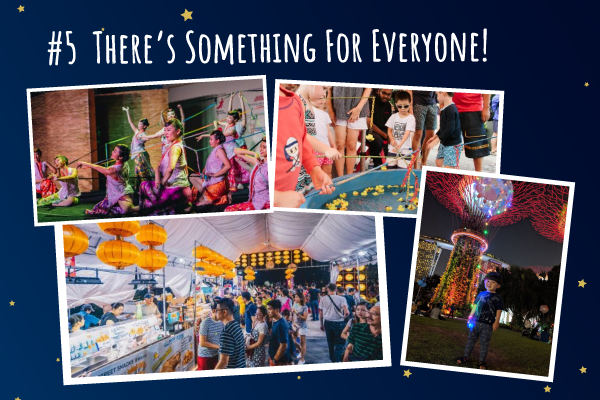 #5: Adding to all of the above is a bustling marketplace (at Supertree Grove) where you can find intricate dough figurines, sugar art (read: edible candy art), personalised rice engravings pendants, traditional Chinese costumes rental for phototakings, and Give Fun's signature LED balloons and more! There's also a Food Street (right next to Texas Chicken) where you can indulge in a spread of Local and Asian delights. Our favorite is going to be the Popiah and Rojak, you shouldn't miss it. Apart from that, there are also nightly cultural performances on stage brought to you by National Arts Council. Sit back and be inspired by Singapore's rich heritage.