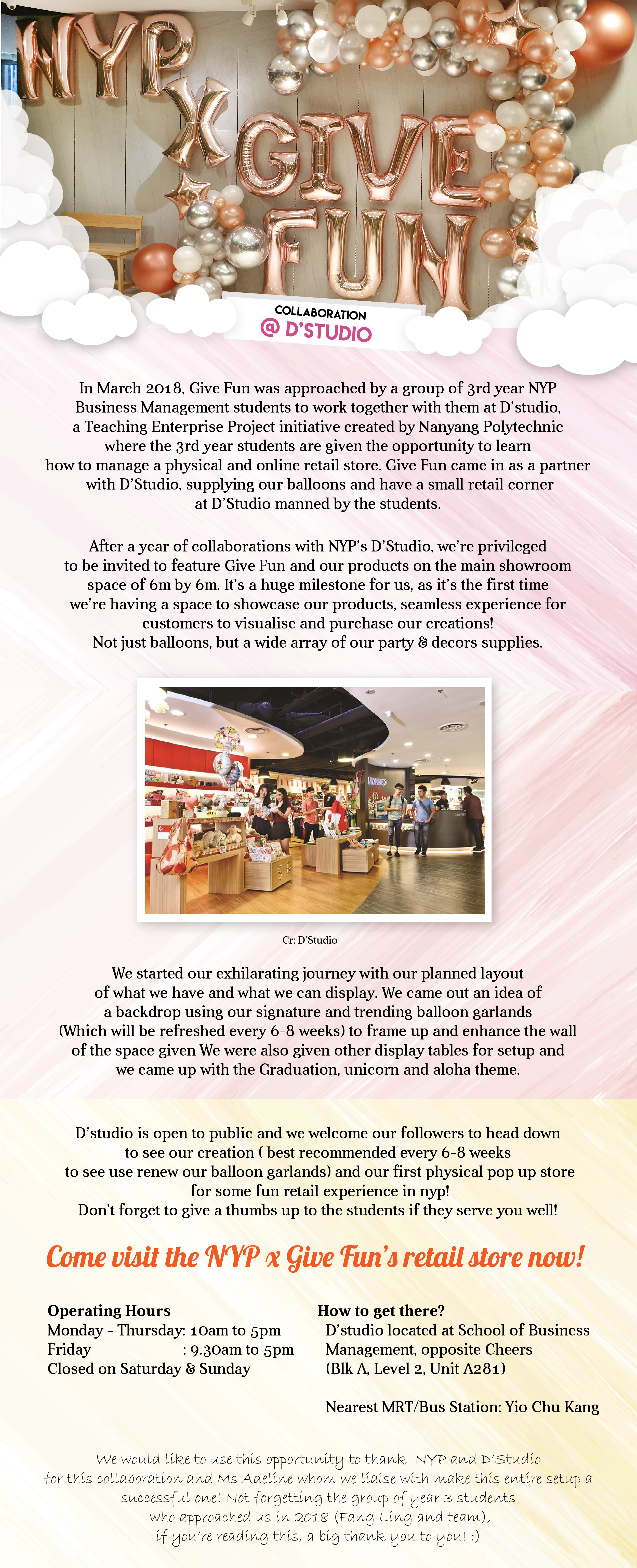 After a few brainstorming sessions, we finally came out with 3 trending party themes set up using our all products from Give Fun and a backdrop featuring our organic balloon garland! Let us bring you through the process of us setting up and some behind the scenes!
1. Organic Balloon Garland Backdrop
The backdrop that we have done is a combination of 1 x 1.5m and 1 x 2m of Chrome Metallic Shine Organic Balloon Garland (https://www.givefun.com.sg/create-your-own-chrome-metallic-shine-organic-balloon-garland-metallic-color/. ) We also added the bigger balloon 2 x 18 inch balloons to enhance the entire look. We're really happy how this colors combination turned out to be! The colors are metallic rose gold,metallic sliver, metallic white and chrome sliver.
We further beautify the wall featuring (Give Fun X NYP) with our rose gold 33"-40" GIANT Alphabet Foil Balloons (https://www.givefun.com.sg/33-35-giant-alphabet-foil-balloons-40inch-rose-gold-letter-a-z/)
2. The Unicorn Theme:
Moving on, we proceeded with our unicorn theme display table. We created a dessert table concept to allow easy visualization to the public with our products! You may check out this link for all our unicorn themed balloons and party decors! https://www.givefun.com.sg/unicorn/
Here's a short clip of the process to making the perfect magical unicorn dessert table: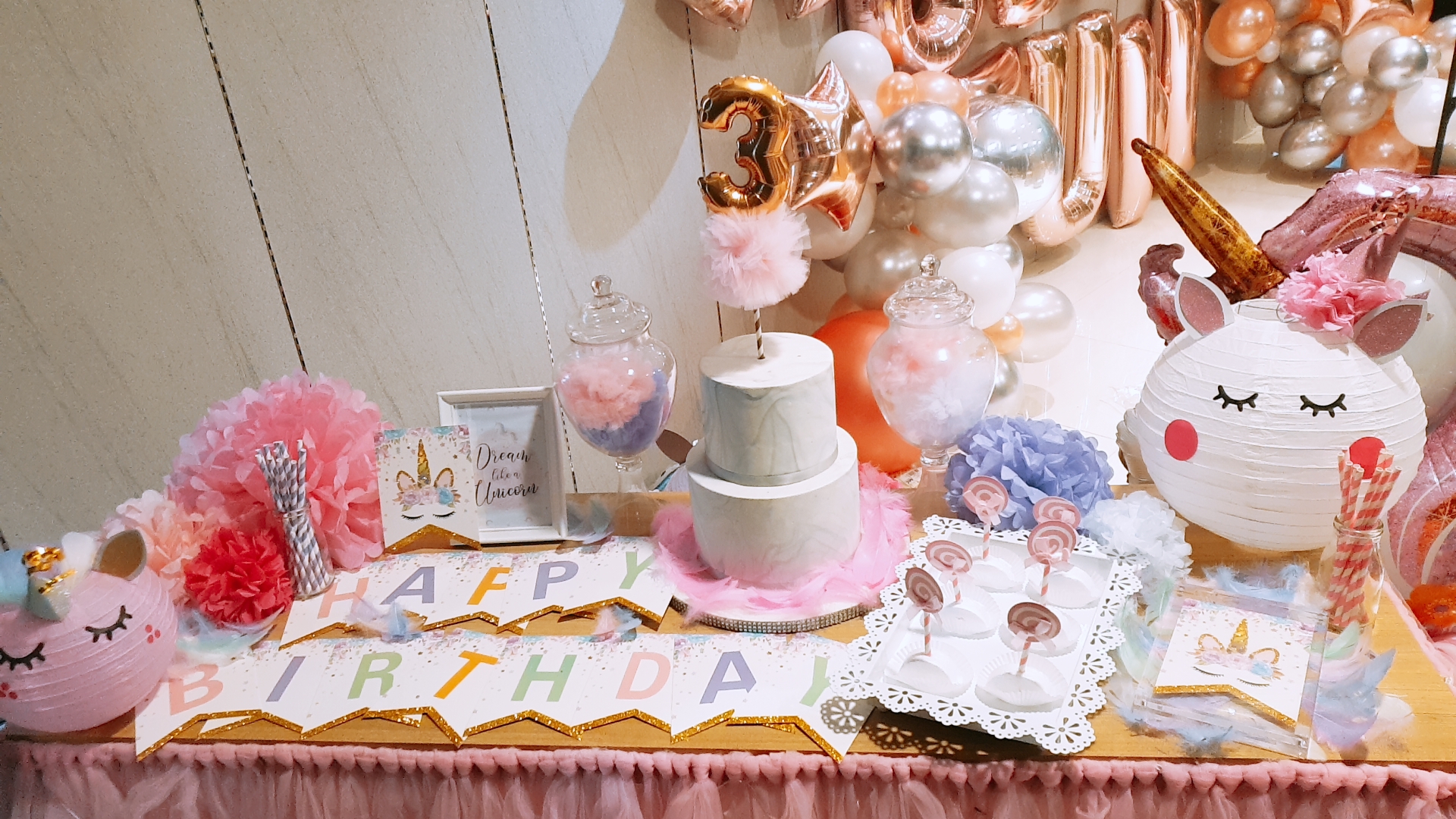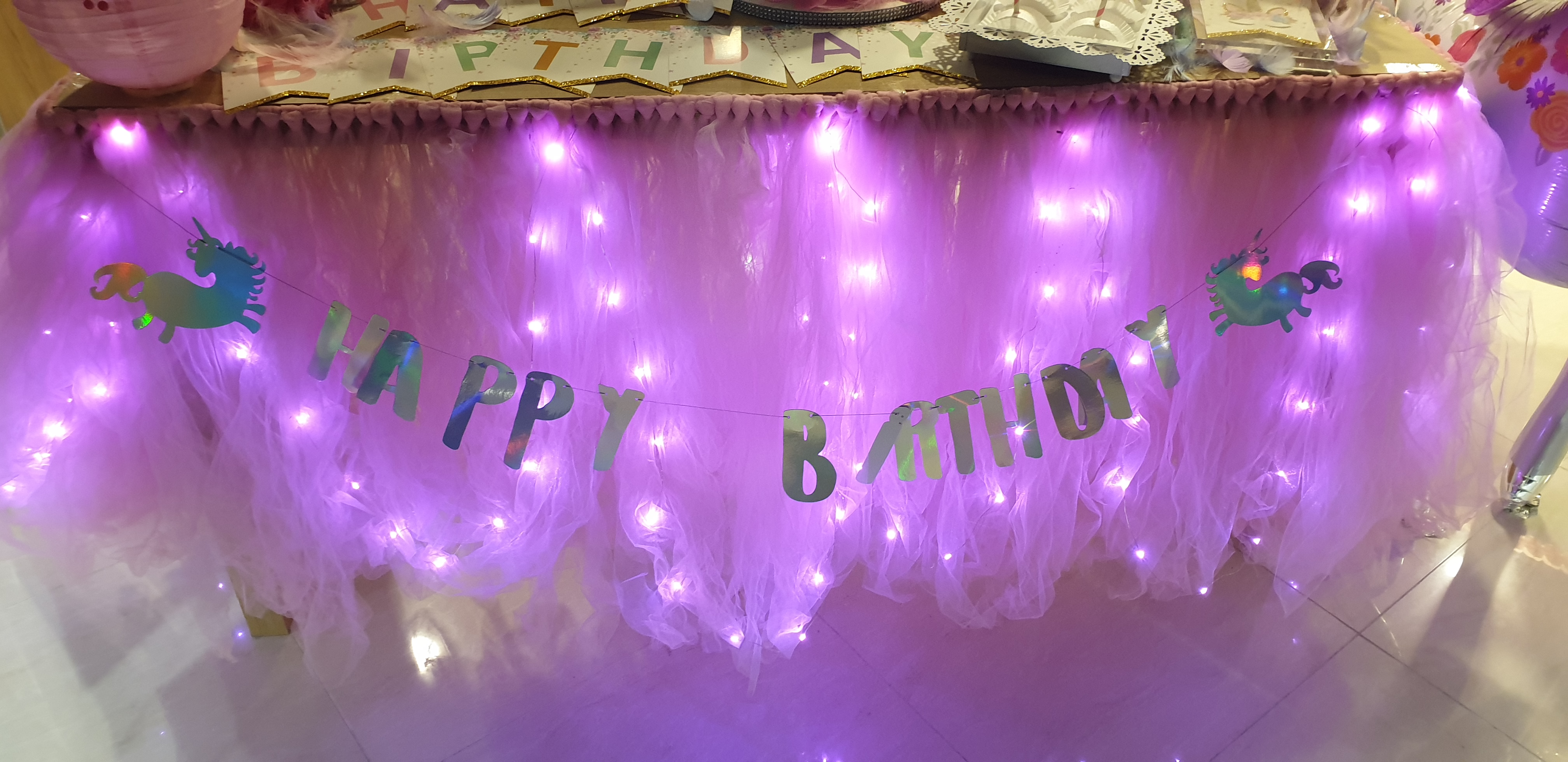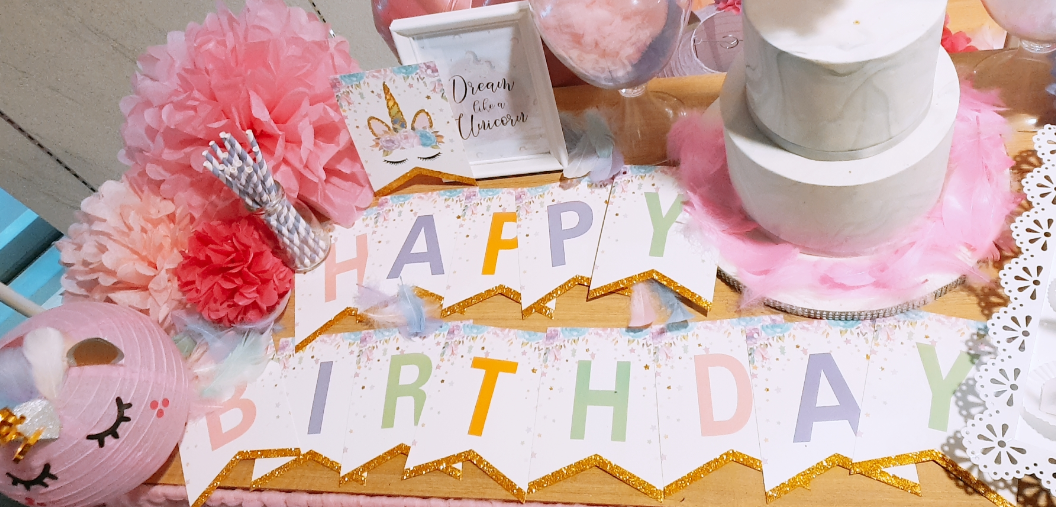 Items displayed are as linked: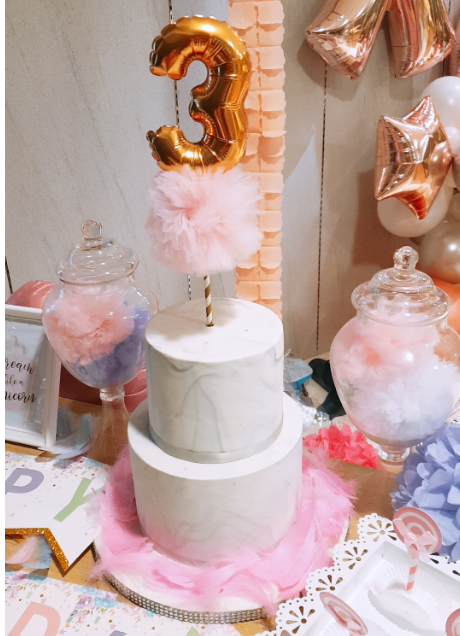 7" Mini Tutu Gold Number Foil Balloon Cake Topper in baby pink https://www.givefun.com.sg/7-mini-tutu-gold-number-foil-balloon-cake-topper-number-0-9/

We DIY these Unicorn using our paper lanterns with stickers, pand pom pom!

Paper Lanterns (30cm)in white, baby pink and lavender purple
https://www.givefun.com.sg/lantern-20cm/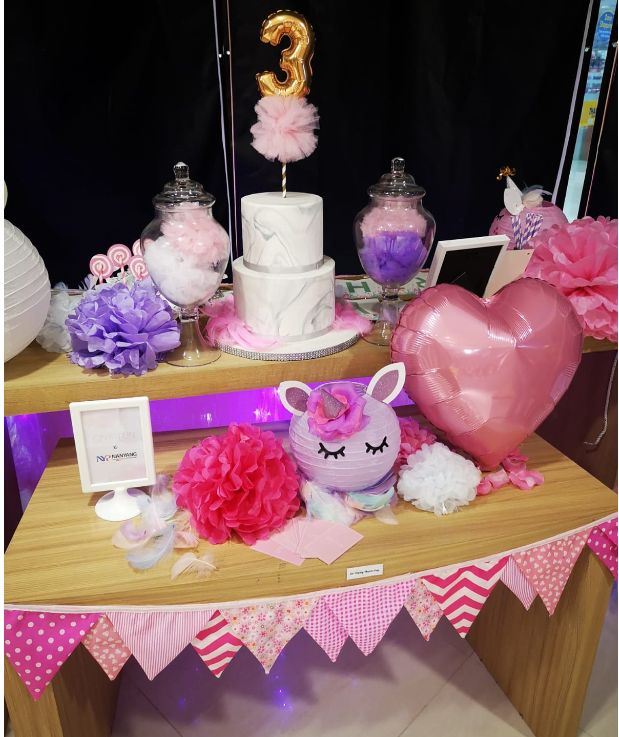 3. The AlohaTheme:
We incorporate the aloha with tropical flamingo as they are relate to one another. To create the tropical vibe, we used artificial maple leaves to surround the display table and added our Tassel garlands in a warm wood tone to blend with the table and theme. We played and mixed the tassel colour of Metallic Rose Gold ,Cream and light brown.
Items displayed are as linked:
4. Graduation Theme (Class of 2019):
Last but not least, we've decided to come up with something for the NYP's gradutes of 2019, hence we've created a mini station featuring our signature graduation themed balloons along with the 16" Alphabet and Number Foil Balloons forming 'GRADS 2019'. Not forgetting other graduation themed products such as Props, Party Poppers and Confettis are showcased on the station too! For your convenience, these are what we've used:
Items displayed are as linked: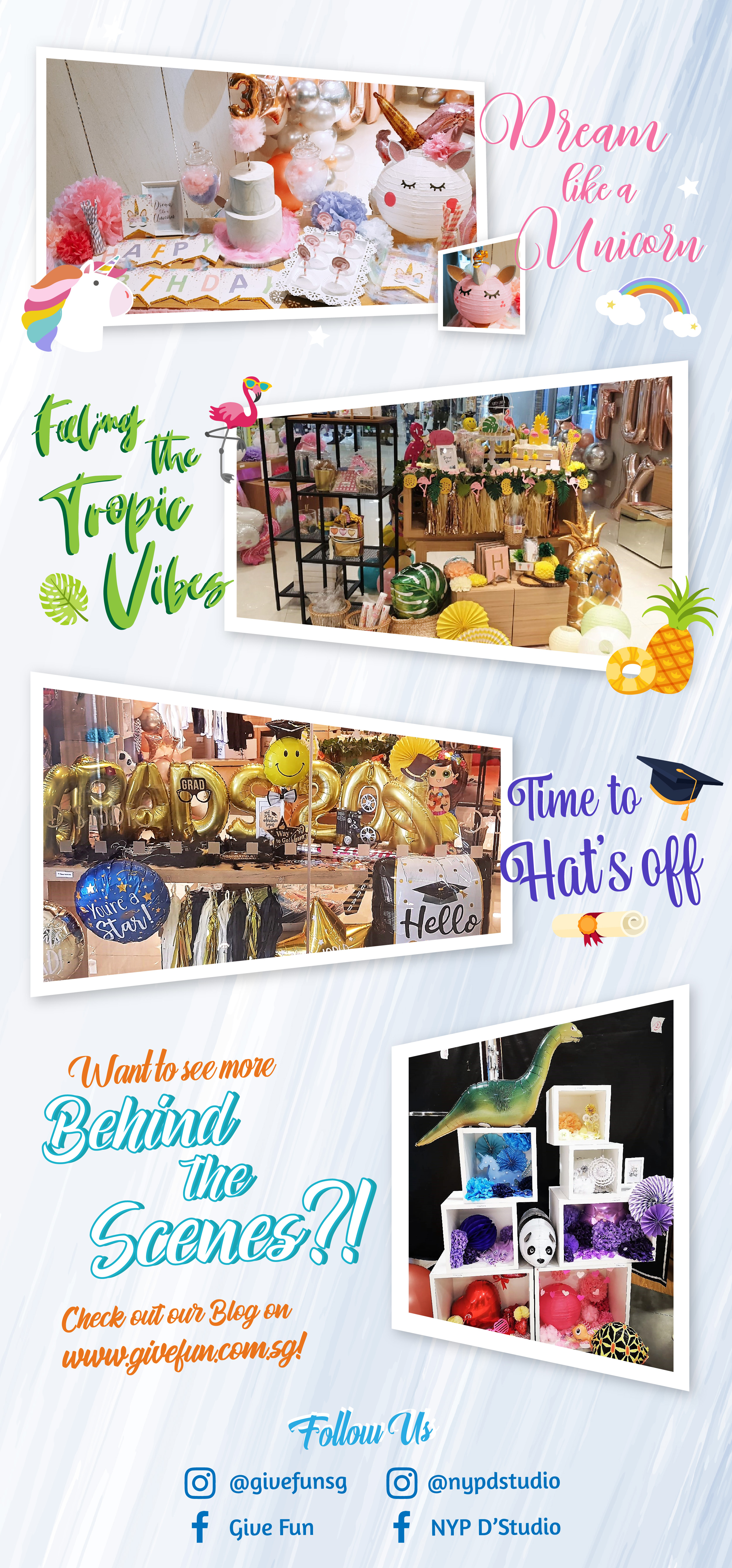 There's only so much photos and videos could tell, they may or may not do the justice. So why not paying a visit to Give Fun's first ever collaboration project with NYP's D'Studio to see our hardwork? Meanwhile, everyone in Give Fun is a firm believer in 'Everyone can be their own stylist', you're strongly encouraged to use your own creativity and imagination to style your own occasion. If you're unsure where to start, dropping by at Give Fun X NYP D'studio Pop Up is a great way to start. If you already have the experience, well, do show us some love and get some really fun retail experience here!
D'studio is open to the public and we welcome our followers to head down to see our creation! ( best recommended every 6-8 weeks to see use renew our balloon garlands )
Come visit the NYP x Give Fun's retail store at:
Monday - Thursday: 10am to 5pm
Friday :9.30am to 5pm
Saturday and Sunday: Closed
How to get there?
D'studio located at School of Business Management, opposite Cheers (Blk A, Level 2, Unit A281)
Nearest MRT/Bus Station: Yio Chu Kang