We're so thrilled when we first introduced the Coloring Balloon by our manufacturer and we've decided to bring in to Singapore for you! We hope that you and your kids will enjoy them as much as we do!
Throwing your kid an awesome party and keeping the little guests entertained and engaged with these Coloring Balloons. In fact, these Coloring Balloons are not just for kids. Coloring has been shown to have therapeutic benefits and calming effects. Use these Coloring Balloons as a party favor which are thoughtful and personal.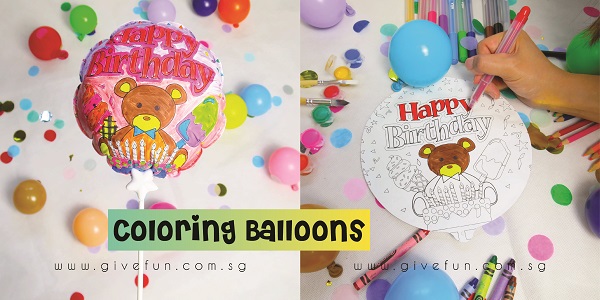 How it works:
Color the balloon with color pencils, crayons, water colors, markers or any types of water-based paint;
Attach the balloon stick to your balloon;
Press the balloon and gently shake it;
Watch the Magic as your balloon starts to inflate automatically.
Click HERE to shop for all 4 series: Safari Animal Series, Dinosaur Series, Happy Birthday Series and Sea Creatures Series.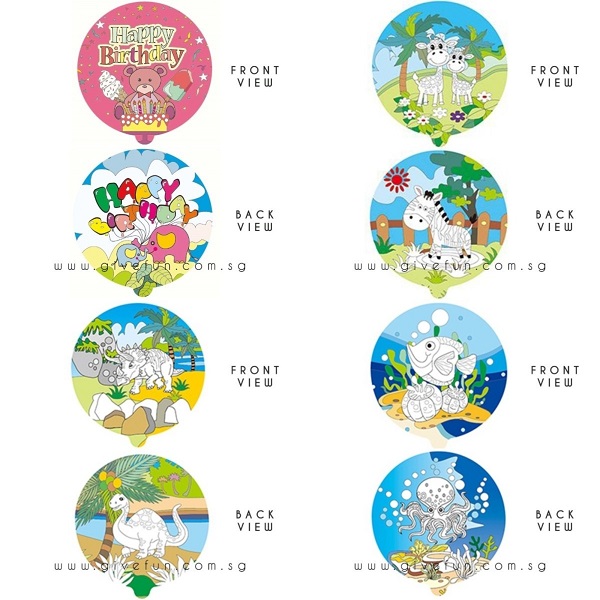 Sharing some of the photos from the soft launch we had at MotherCare Harbour Front Center for Mummyfique World App event. It's our pleasures to see the kids enjoying them and some positive feedback we've received from the mamas! Thank you once again Mummyfique for having us!
"Mummyfique is a digital destination with intelligent, thoughtful editorial for today's savvy, time-starved modern mothers with babies and young children..." Read more at https://mummyfique.com/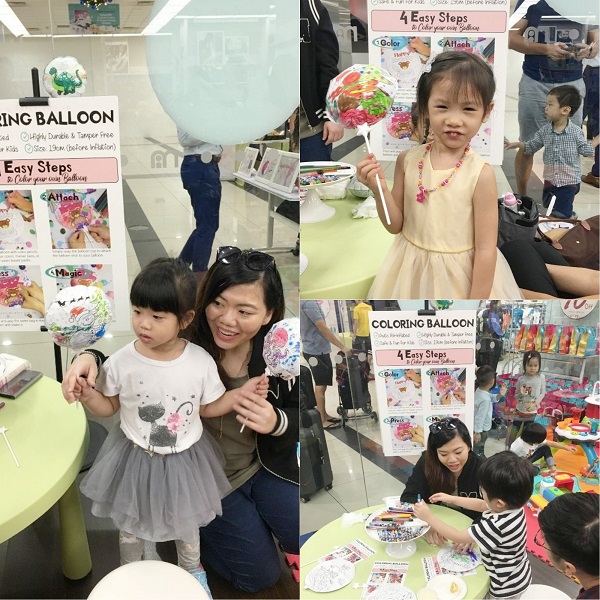 Last but not least, why we love our Coloring Balloons?
1. Great for Party Favours/Gifts: the size is just nice for the kids to bring home after the party. You may come out with a Coloring Balloon Station at your kids party for the little guests to engage them in coloring activities and balloon fun!
2. Auto Air-Inflated: kiss goodbye to the hassle of blowing up the balloons manually! Wow your kids by seeing how the balloons inflate on its own. Balloon can stay inflated for a few weeks.
3. Highly Durable & Tamper-Free: balloon is tested to be able to withstand weight of a car, just how durable it is! The best part is the balloon will not burst!
4. Safe and Non-Toxic: contents inside the balloons are made of non-toxic substances, not harmful to the children in case where the balloons are torn intentionally.
You can now shop for Coloring Balloons!